I received a Wacom Tablet several years ago, from my husband.?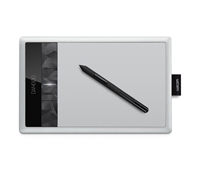 I enjoy using it to add personalization to cards, digital scrapbook pages, and so much more.? When I learned that the Wacom Tablet was going multi-touch, I was excited.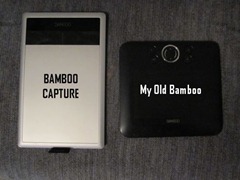 The Bamboo works with? with Adobe? Photoshop? Elements and many other photo software applications for having? fun with your digital images and creating your own masterpieces.? The first in a series of exclusive releases with Wacom, Anime Studio customers can now use finger gestures on Bamboo Multi-Touch tablets with a special upgrade to Anime Studio 8.1. The Anime Studio 8.1 update includes over 30 new features, performance enhancements and integrated user feedback.
Because it features multi-touch input, you can use the tablet to zoom in on your photos, scroll through albums, and cruise your computer, using the familiar gestures of a mobile device.?? Bamboo Captures includes two great software titles in the box:? Adobe? Photoshop? Elements and Autodesk? SketchBook Express
About The Anime Studio 8.1 Update Features:
???? The Wacom Feel? Multi-Touch API
???? 30+ performance enhancements and integrated user feedback
???? Support for importing SVG vector files
Anime Studio Debut 8 and Anime Studio Pro 8 is available at http://www.smithmicro.com/anime.?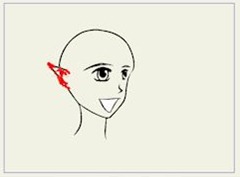 Wacom?s Bamboo Capture and Bamboo Create pen and touch tablets are available at most consumer electronics retailers as well as Amazon and Wacom?s own online store. Visit www.wacom.com/bamboo for more information.
As I mentioned, I?ve used my Bamboo Tablet to personalize projects.? I had never used Anime Studio before.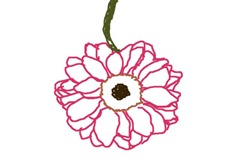 The image at left is my second (lame) attempt at creating in Anime Studio 8.1.? I accidently closed my first attempt and lost the edits.? I know.? I need to practice.? I hope to eventually create an uber cool new avatar for myself.? As you can see, I have a LONG way to go.? Since that ISN?T a beautiful example of what the the image at right, which I did in Photoshop with the Bamboo Capture.? I?m no real artist, but I love what the Wacom tablets are capable of.
Have you worked in Anime Studio before?? Have any tips and tricks I should know about?
WIN IT!
One Cocktails with Mom reader has the chance to win a Bamboo Capture of their own!
Mandatory Entry: Visit Wacom.com and tell me another product you would love to try!? Please leave your email in your first comment.
Extra Entries:– 1 entry each- leave a comment for each one.
Subscribe to Cocktails with Mom by reader or email
Like Cocktails with Mom on Facebook
Like Wacom on Facebook
Follow Cocktails with Mom on Twitter
Follow Wacom on Twitter
Tweet this message-? #WIN a @Wacom Bamboo Capture (RV$99) #giveaway @momcocktails??http://bit.ly/wNoQA6 PLS RT.? Be sure to leave the tweet URL in your comment.
Like this post on Facebook (the like icon is below this post !)
LEAVE a comment on a non-giveaway post (Let us know which post you commented on!)(can be done up to 5 times)
Rules:
Open to US residents 18+ Only
Winner will be chosen by random
Giveaway ends 3/28/11 at 11:59 CST
Winner will be notified by email and must respond within 48 hours or another winner will be selected.
All opinions expressed are 100% my own.? A Bamboo Capture was received in order to facilitate this review.? This in no way influenced my?opinions?on this post.