With the end of vacation days just around the corner and the hot summer months finally coming to a close; a weekend getaway is just the thing that families might crave and need.? However, a getaway which every member of the family finds interesting is often an objective that is hard to achieve.? The new trend in edu-tourism provides families with unique trips that satisfy the different tastes of every family member and provide more than just an opportunity for photography and a nice tan.
Below are the top five trips that redefine the family weekend getaway with a generous touch of excitement.
Gray Line New York?s All Loops Tour: Instead of walking around The Big Apple with your noses in a tour book, travel in style on top of the city?s premier double-decker buses. Seeing the sights from a new point of view brings the city to life and the interactive tour guides provide facts and stories about some of the world?s most famous landmarks that they don?t have in the books. For tickets go to www.newyorksightseeing.com.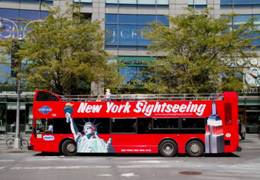 The Alamo: More than 2.5 million people a year visit the 4.2 acre complex known worldwide as ?The Alamo.? Bring the 13 day battle alive for parents and children alike, and witness the grounds that James Bowie, David Crockett, and William B. Travis courageously defended from the Texan Army.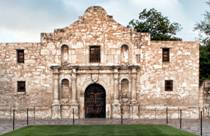 Washington DC: Washington D.C is a great weekend destination for educational family trips ?with stimulating attractions that won?t wipe out your wallet. The National Air and Space Museum is reportedly the second most visited museum in the world, topped only by the Smithsonian Institution?s National Museum of Natural History, also in Washington DC. The museum contains a trove of celebrated aircrafts, flight simulators, an IMAX Theater and a planetarium ? and good luck getting the kids out of the multi-floor gift shop.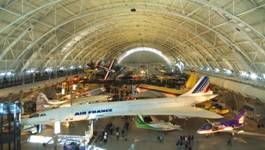 Charlotte North Carolina: Head South to explore post-Civil War exhibits at the Levine Museum of the South. No need to be a history buff to enjoy the mix of permanent historical displays that bring the famous battles to life. Take a break from the 1800?s in Freedom Park?s 100 green acres, a beautiful spot for biking and picnicking.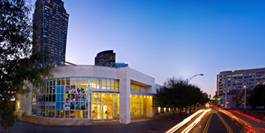 Yellowstone National Park: With steaming geysers, bubbling mud pits and multicolored pools, if you and the kids weren?t interested in geology before, it?s hard not to be after exploring the more than 3,000 square miles of mountains, canyons, geysers and waterfalls. Hundreds of miles of hiking trails provide fun adventures for the family and despite the three million visitors Yellowstone National Park attracts each year, chances are the only ones you?ll run into are buffalo, elk and maybe even grizzlies.