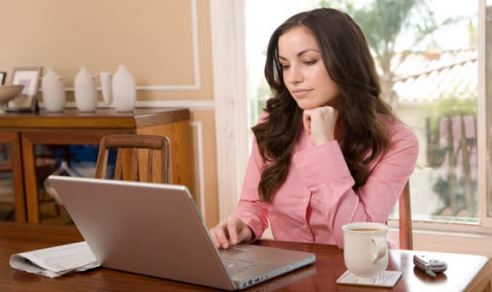 Set up an office. It is important to have a specific space for your working hours at home. This will help you to switch off from work when you complete your day plan. The good thing is that you can decorate the space base on your needs. Take your time to find a good table, chair and even a comfortable sofa where you can do minor tasks. By using online sites you will have endless options, you just have to choose what you like most, then find cheap courier services and your office will be ready.
Make your child involved–  If it is at all possible, you should attempt to include your child in your work. They will enjoy the time helping you as well as they will develop their sense of having a responsibility to do a specific task.  When you experience a work related success it is important you share it with them. They will eventually form an understanding and appreciation of your work and will want you to succeed.
Childcare is a good option. The fact that you are working at home does not mean you must take care as well of your kids. That will take you the time you should be spending in your job. If you send your child to daycare or arrange for a playgroup, they will be plenty stimulated and will learn valuable social skills and will still active. There are so many benefits to daycare both socially and educationally. And at least you will have some uninterrupted time to work on your business.
Share your schedule with your kids. To allow them adapt better to your working hours is a good practice to build a schedule and share it with them. They will understand that there will be several hours that they should be quite and doing relaxing activities. Moreover, it will help them to adapt to different situations and to understand that along the day there is a time for playing but as well for doing things independently.
Good complementary practices.  Have a door on your office that you can close. The thinking behind this is that they will come to associate you needing to work in your office as your job, and your time outside of the office as your time for them. Have an answering machine that can record the messages of important business calls in the case you need to spend time doing some homework or with your family.
This is a guest post written by Amar Patel