If you're looking to get pregnant for the first time, it can be an experience that differs from one to the next. Some may find it easy enough to get pregnant, while others really struggle to get that positive test.
It's important to prepare for the journey of fertility and getting pregnant. With that being said, here are some useful tips when getting pregnant for the first time.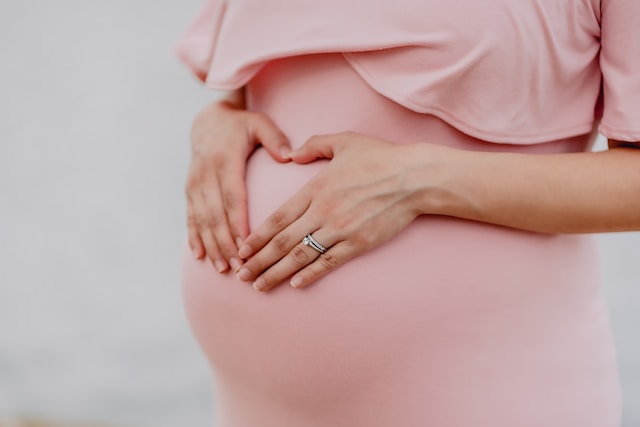 Get you and your partner checked for fertility problems
Firstly, be sure to get yourself and your partner checked out for any underlying fertility problems that might be present. It's good to go into this process knowing how healthy your womb is, how healthy your ovaries are, your eggs, and your partner's fertility.
It might highlight some potential problems or you may just be given the all-clear with no obvious problems to hand.
Doing these checks is often skipped for fear of discovering something that you may not like. However, it's important to get it done and to overcome any obstacles that might get in the way of your fertility journey early on. The more you know, the better.
Quit any bad habits
Bad habits are something to be mindful of when you're trying to get pregnant. From drinking alcohol to smoking, these bad habits could have an impact on your fertility health and the rate at which you get pregnant successfully.
Not only that but once you're in the throws of pregnancy, these bad habits could end up harming your baby if you're not getting rid of them. If you're someone who has a few bad habits or just one, think about tackling this habit and getting rid of it before trying to get pregnant.
Ideally, you want your body to be in the best state possible to effectively help with growing the baby in a safe and healthy manner.
Make sure you're taking folic acid
Folic acid is just one of the many supplements and nutrients that your body will need in order to provide a healthy environment for your baby to grow in. It also helps your baby's development, so taking it every day prior to getting pregnant, during pregnancy, and often even after pregnancy when breastfeeding can be useful.
With folic acid, it helps to develop the baby's brain, spinal cord, and skull. Not only that but it can often help avoid development problems such as spina bifida.
Folic acid is fairly cheap to get hold of, so it's worth buying these supplements in advance to ensure your body and baby have everything they need to progress positively.
Know what to expect with every trimester
Every trimester is going to be different from the rest. You've got three trimesters with most going through all of them without a problem. Some can have premature babies, which may occur during the third trimester or sometimes even the second trimester.
It's important to know what to expect with every trimester so that you're well prepared. This guide on being 5 Months Pregnant: Symptoms, Baby Development, And Tips is a worthwhile read to get acquainted with what to expect.
Knowing what to expect is important, especially as no one is really told about any part of pregnancy until they actually get pregnant. Each week is going to differ from the next, so it's worth downloading a pregnancy app or having a little research day on the internet to learn everything there is to know about getting and being pregnant.
Eat well
Eating well is something that needs to stay consistent both before and during pregnancy. By eating well, you're going to keep your body in good condition. More importantly, you're going to ensure that your baby is getting all the right nutrients it needs. After all, your baby is relying on what you eat, to feed them, so everything you eat needs to be as healthy as possible.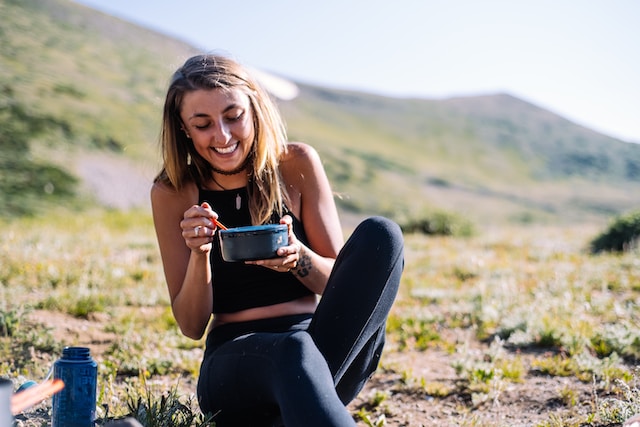 When trying to get pregnant, it's good to be in a healthy condition both in your physical and mental well-being. Start incorporating more healthy meals and snacking should be switched to healthier options where possible. 
Track your ovulation
Tracking your ovulation is a great way of understanding what days you're most fertile out of the month. While it may take some of the lust and spontaneity out of the bedroom, it's important to keep an eye on when you're ovulating and therefore most fertile.
There are plenty of apps nowadays where thankfully, you'll be able to track your ovulation in more detail. You've also got ovulation tests that you can take if you want to know as and when you're most fertile. This helps verify your tracking through the app too, so you'll be doubly sure that now is the right time to get pregnant.
Try to not put pressure on having sex
Putting pressure on sex isn't something you want to do because it can often make the experience more stressful than it needs to be. Of course, when you know when you're fertile, it's important that you're making time for sex. However, putting pressure on yourself or on your partner might cause the opposite when trying to get a positive test on your pregnancy tests.
Try not to put unwanted pressure on having sex, only opting to do so when you're both in the mood and feeling good. Even if that means skipping a day or two during your fertile window, it's going to make for a much better experience all around, especially when trying for your first pregnancy.
Stay calm and relaxed
Try to stay calm and relaxed when it comes to getting pregnant. Putting your body under unnecessary strain isn't going to do well for harborring a baby. With that being said, try to keep yourself calm and try not the mentally psych yourself out when it comes to trying for a baby. It'll happen when it happens!
Getting pregnant is an exciting time in anyone's life, so with that being said, use these tips to help find success for your first pregnancy this year.