The Honda CR-V has become a wildly popular vehicle option for many families. Never mind the fact that the Honda brand is a popular choice among many consumers, the CR-V offers you so much more than you realize, in a small package. This vehicle has so many options and features that help make it one of the top choices for people with a variety of car shopping needs.
If you've heard about the 2019 Honda CR-V and curious why you should buy this beautiful vehicle, then you've come to the right place. Today I'm featuring the top reasons you should make the 2019 Honda CR-V your next vehicle.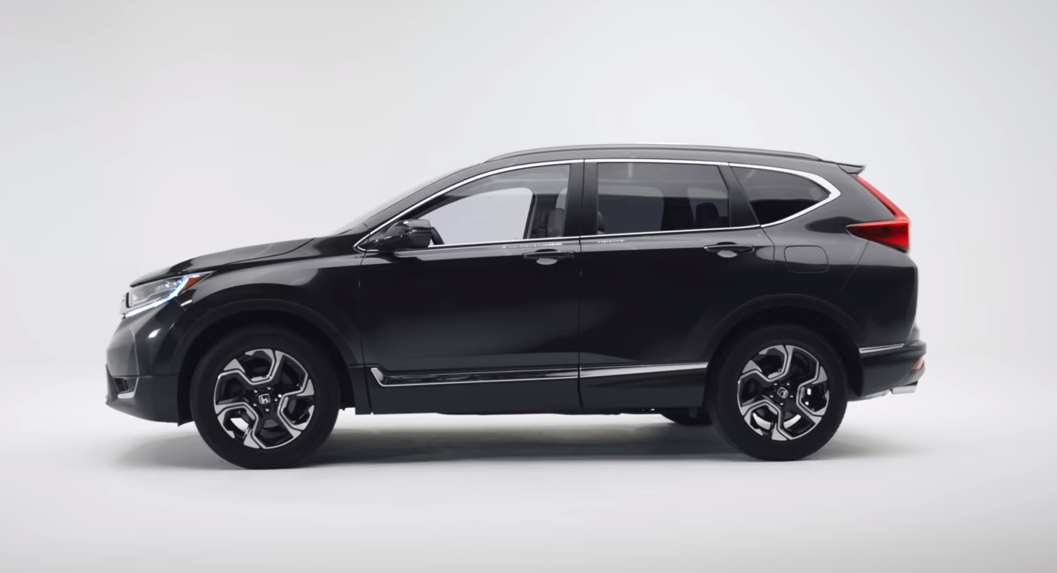 Top 5 Reasons to Buy a 2019 Honda CR-V
Comfortable Ride
The 2019 Honda CR-V offers you a comfortable ride with every drive you take. This makes it one of the top vehicles to drive for road trips, yes even with kids in tow. This vehicle is the perfect vehicle to get out on the open road for hours of comfortable riding. With 18 inch wheels and bushing suspension, the 2019 Honda CR-V makes it so you have a smooth ride every time.
Spacious Interior
At first glance, you might think that the 2019 Honda CR-V looks like a small vehicle, but the reality is this vehicle offers quite the space. Back in 2017 Honda widened the vehicle and extended the wheelbase to give you a more spacious interior. This makes the cabin more roomy for passengers and drivers to enjoy those long road trips.
Plenty of Cargo Space
If you're going to use your 2019 Honda CR-V for groceries, vacations, or road tripping, then you'll need to have some cargo space. That's why one of the top reasons to buy this year's Honda CR-V is that it has plenty of cargo space. You'll get 37.6 and 39.2 cubic feet of cargo space with the seats up, and 75.8 cubic feet of cargo space when you fold down the rear seats.
Numerous Safety Features
The 2019 Honda CR-V has many safety features making it a family-friendly vehicle to purchase. The vehicle is riddled with driver aids such as blind-spot monitoring with rear cross-traffic alert. Not to mention the other safety features like adaptive cruise control, as well as built-in automatic braking. You can rest easy knowing that the 2019 Honda CR-V has plenty of safety features to keep you safe.
Easy Entry and Exit
Lastly, the 2019 Honda CR-V offers you easy entry and exit. This means that anyone with mobility issues or children can rest easy knowing that it's easy to get into and out of this vehicle. This is the best in its class for ease of exit and entry. As you know, having this class of vehicles can often make it difficult for kids to get in and out of, but that problem doesn't exist with the Honda CR-V.
At the end of the day, I've found the 2019 Honda CR-V truly is an amazing vehicle for its class of vehicles. Honda always puts safety and comfort first which makes it a highly popular brand for many families.