?
?
?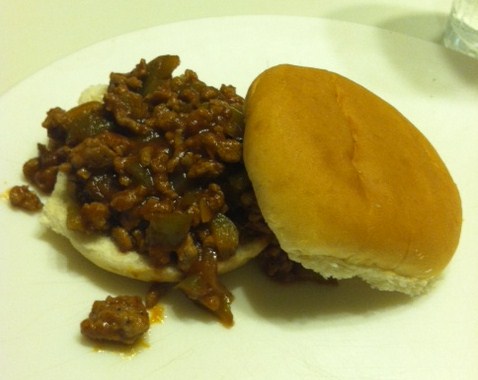 One summer in college I subleased a room in a very small apartment from a good friend of mine. This apartment was so small that my room could only hold a twin size bed and a chair, no dresser, no desk. The nice thing about this apartment being so small was that Katy was a Food Science major. We made different dinners every single night, and it wasn?t just ramen like normal college kids, no, we had healthy and nutritious meal. Because food was Katy?s life, our apartment always smelled of great dishes that would linger throughout the night. This recipe is one that I got from Katy, and still cook today, about four years later.
Ingredients:
Ground Turkey
Half of a White Onion
One Green Pepper
1 Can of Manwich
1 Package of Burger Buns
Olive Oil
Salt & Pepper
?
Supplies:
2 Frying Pans
1 Spatula
1 Cutting Board
1 Knife
First, cut the green pepper and half of a white onion into small bite size pieces. Heat up one frying pan with a splash of olive oil until hot. Toss green pepper and white onion pieces into pan. Cook for about 5 to 10 minutes while stirring or until some of the onion is browning. Once this happens take the vegetables off the burner, and set aside for a few minutes. Next, take ground turkey out of packaging, and place in the other frying pan. Start breaking up the turkey with the spatula, and turning the turkey so the meat can brown evenly. During this time, salt and pepper the turkey to your personal taste.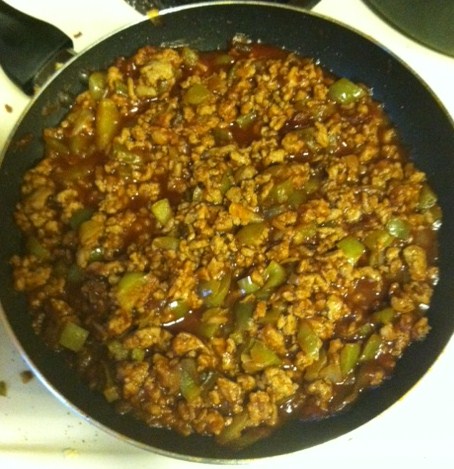 ?
?Once the turkey is fully browned, pour out any grease that might be in the pan. Turkey will not have that much grease. Then throw in the green pepper, white onion, and can of Manwich. Stir until everything is mixed together. Once this is done grab a bun and a plate, and make yourself a sandwich! This would be the perfect time to enjoy!
Author Bio:
Kristine Esser is very much in love with all things art, and is mildly obsessed with movies. When she is not watching every movie she can get her hands on she is constantly baking, walking her dog, and writing about scarves for her day job.