This post brought to you by Dollar General. All opinions are 100% mine.
Summertime is one of my favorite times of year. The sun, warm weather, and long days mean there is always an excuse to get together with friends and family. There?s just something about gathering around the grill for delicious food on a warm summer evening. To me, it?s a little slice of paradise.
No matter where you are, summer activities are always better when there?s a grill involved. I love gathering the neighbors around the backyard grill or taking the portable grill for a beachside picnic. In celebration of summer being just around the corner, I wanted to share one of my favorite grilling recipes. It?s a family favorite and sure to be a crowd-pleaser at your summer BBQ.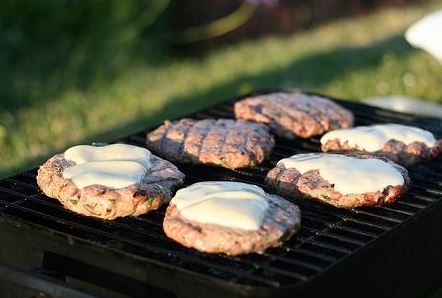 Hot n Spicy Turkey Burgers
1 lb. ground turkey
1/3 c. breadcrumbs
1/3 c. onion, chopped
? c. ketchup
1 T. vinegar
1 T. Worcestershire sauce
2 cloves garlic, minced
? tsp. chili powder
dash hot pepper sauce
? tsp. salt
freshly ground pepper
Combine ground turkey, breadcrumbs and onion. Add the rest of the ingredients and combine thoroughly. Form mixture into 4 patties. Grill on medium high heat about 5 to 6 minutes per side. Baste with remaining sauce after burgers have been turned. Serve with crispy lettuce on a toasted sesame bun.
And when you?re getting the ingredients for these delicious burgers, don?t forget to pick up the AmeriGas?. As a kickoff to summer, AmeriGas? is offering a $3 OFF coupon when you purchase or exchange a propane tank at Dollar General. It?s an easy and convenient way to save some money and have the perfect BBQ. Because let?s be honest, you can?t call it grilling without AmeriGas?.
So get out there and enjoy the summer grilling that?s right around the corner! What are your family favorite grilling recipes?