I remember being about eight years old when I took my first trip to an optometrist along with my mother. Ever since then, I have had innumerable visits to get examinations for dealing with vision disturbances, new glasses to keep up with the trends, and contacts that just keep getting lost.
VSP vision insurance has been a fantastic partner through the thick and thin of my numerous optician visits for years. Before I got vision insurance, I have to admit I was pretty lazy concerning my vision care, whether for routine exams or for getting new glasses; the sole reason being the cost. It would be safe to say that VSP has kept my eyes healthy and well for years.
Through the super investment I made with vision insurance, I have saved hundreds of dollars every year for my vision care. The importance of regular exams cannot be stressed enough and if you – like me – have been blessed (not!) with the need to wear glasses or contacts all the time, you should definitely invest in VSP vision insurance and be worry free!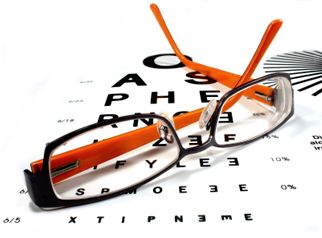 Before VSP vision insurance, spending on glasses, contacts and exams was something that was definitely the last item on my to-do list. Through frame allowance and full coverage of basic contact lenses, my money worries associated to vision care were a thing of the past. VSP vision care also provides superb discounts on other lens options such as progressive lenses, Transitions® lenses, anti-reflective coating, scratch-resistant coating and UV protection. The options are endless and the savings are definitely a tempting treat.
With the changing trends in frames, it is so much easier to keep up when you have vision insurance. The thought of purchasing an updated, new frame is something that I look forward to, and well, a girl's got to keep up. With VSP, I have unlimited options ranging from the classic styles to latest designer frames with superb discounts and savings!
Visit SeeMuchMore for more information about VSP and vision care benefits. This post is sponsored by VSP. I was selected for this opportunity as a member of Clever Girls Collective, and the content and opinions expressed here are all my own.