Can you believe Thanksgiving is next week? It may be hard to believe but it?s true. The majority of Americans choose to put Turkey as the centerpiece for their dinner. I am always up for a Turkey challenge and I came across a few unique turkey recipes. Hopefully, these turkey recipes will help with my Thanksgiving cooking disasters. Warning: these recipes may have a little humor thrown in.
Suntanned Turkey?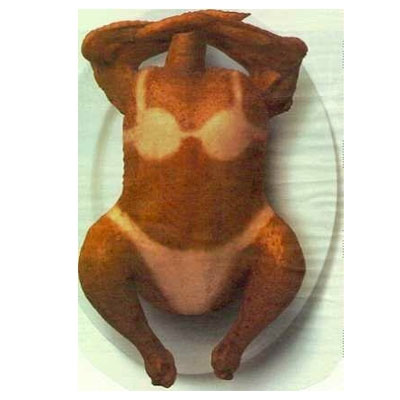 ?
If you are tired of the same old looking turkey, then perhaps the recipe for Suntanned Turkey?is for you. It's not only delicious but also gives a little humor to the stressful day. Enjoy! ?The good thing about this trick is that you can use it on just about any turkey you decide to bake. Try the Suntanned Turkey trick ?on this Classic Turkey with Mushroom Gravy.
Paula Deen's Deep Fried Turkey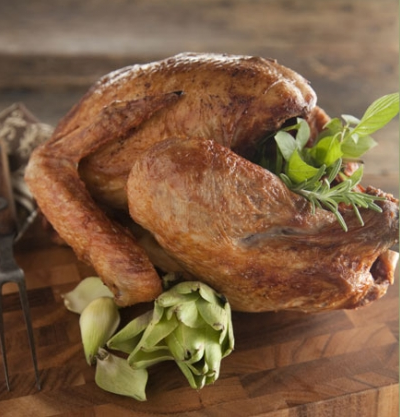 This Thanksgiving may be one you will never forget. As I was looking for Turkey Recipes, I came along one from the queen of country cooking. Paula Deen has her deep fried Turkey Recipe up on her website. You can also check out other?scrumptious?sides to go with your turkey. Happy Eating!
Bacon-Wrapped Turkey with Pear Cider Gravy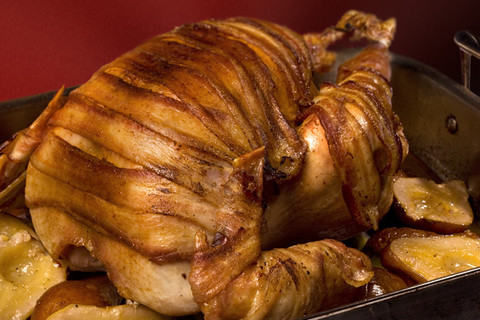 For those of you?looking for a?truly?indulgent bird for?Thanksgiving, this?bacon-wrapped roasted turkey is the way to go.?
A cool idea that combines the best in Thanksgiving turkey traditions with your favorite gateway meat: Bacon! Mmm Mmm Good!
The Best Turkey Recipe Ever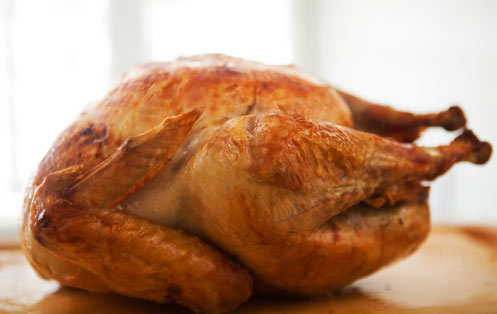 If you're just not into a deep fried turkey or a suntanned turkey, then perhaps the more traditional route is for you. ?Looking at this turkey makes my mouth water and even more excited for Thanksgiving. This is a recipe for Mom's Roast Turkey! Check it out and tell us what you think. Yummy!
Unique Turkey Recipe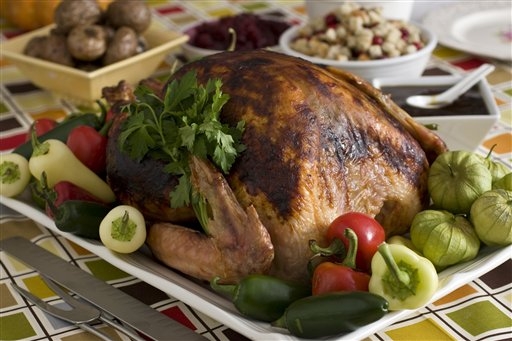 Everyone likes a unique turkey every now and again. As you can see this Turkey is full of color. The ingredients range from tequila to apricot jam. Mix all of these ingredients together and you have the perfect recipe for a Unique Turkey.
Left-Over Turkey Chili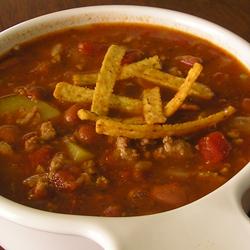 All of these turkey recipes are awesome. But what do we do with the leftover turkey? I came across this recipe for Terrific Turkey Chili. I like this because instead of using ground beef for the chili, you can just use the left-over turkey from dinner. There are so many things you can use the left over turkey for…what do you do with it?
What are your turkey cooking plans for Thanksgiving (aka Turkey Day)?