There comes a time when we all can use a break and my time has come!  I REALLY DO.  Lately, things have been so chaotic and I need to make time for Me!   I need some Me-time.  Not with the hubby…Not with the girlfriends…just me and some well- deserved alone time.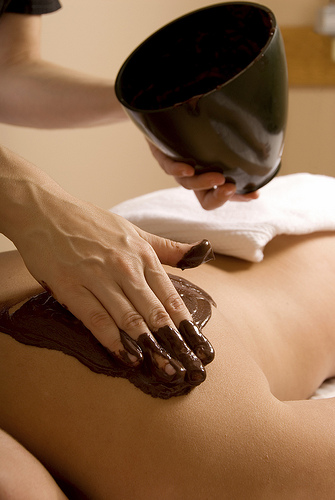 Have you ever been in a situation, where you are being pulled in so many directions you just don't know what to do besides SCREAM?  Well, I'm at that point so it's time to "relax"!   I need to start enjoying being me again and that's what I will do.
The realization came to me today when I felt overwhelmed.  I didn't feel relaxed, I felt cranky, tired and just not myself.  Something just didn't feel right so I decided before I let it take control of me; I will "take control".
Mom's To Do List:
Take care of Me
Do what makes me Happy
Take a Deep Breath and Relax
Find Time in the Day for Me
Smile and Be Happy
Today, I found that happy place when, I had this vision a comfortable and relaxing retreat.  I imagined the most fantastic spa experience.  Deep cedar soaking tubs, a wood-burning sauna in a Japanese Zen spa garden and the most perfect ambience while I indulge in a wide range of massage and spa treatments while eating chocolate.
It was fantastic and would definitely make for a perfect spa weekend one day.  Add in some fantastic spa gifts  and you have the perfect escape.
So share with me, what would be your ideal getaway?