?I participated in a campaign on behalf of Mom Central Consulting (#MC) for OxiClean. I received three product samples to facilitate my review and a promotional item as a thank you for participating.?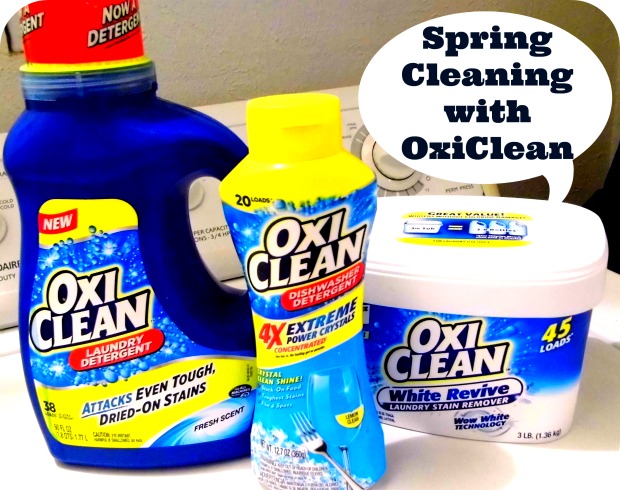 Keeping my home clean and fresh can get a little overwhelming, especially on top of all my other responsibilities. But spring cleaning gives me the motivation I need to get things done. Maybe it?s the fresh air or the flowers starting to bloom, but this time of year just begs for a clean, fresh house to match the sunshine outside. This year, I?m tackling spring cleaning in our 50-year-old home for the first time. I love the charm and personality of this old house, but I don?t love the years of built-up grime. I definitely have my work cut out for me to get the house sparkling clean.
But I?m not too worried about my new spring cleaning challenge with OxiClean on my side. I already use OxiClean powder around the house and in the laundry, but now there are three new products perfect for creating a sparkly clean home.
OxiClean Laundry Detergent uses three powerful stain-fighters to lift away stains and leave clothes with a vibrant fresh smell.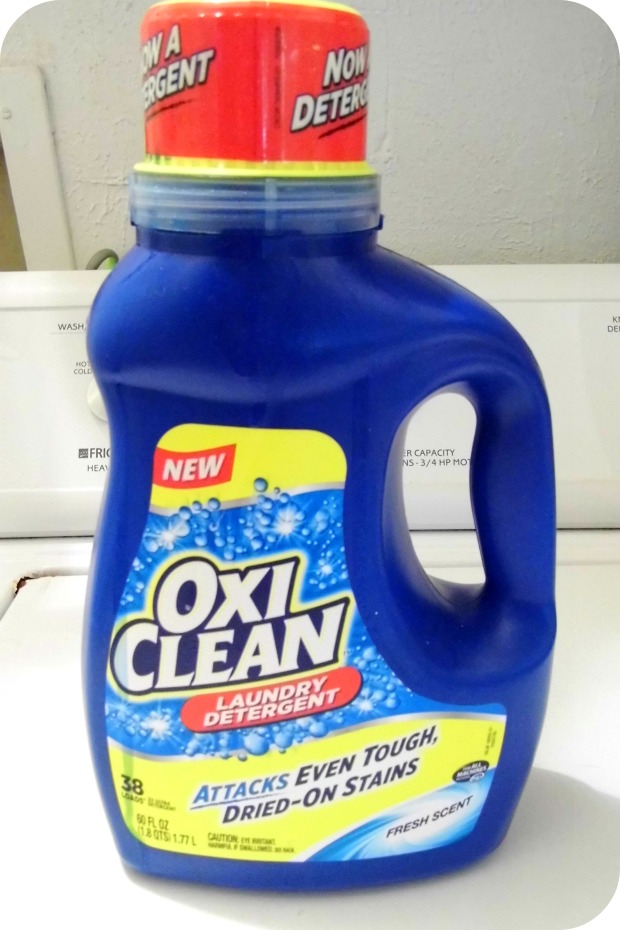 OxiClean White Revive Laundry Stain Remover whitens like bleach, but without the damaging effects of many chemicals. Used with normal detergent, it does a fantastic job of getting stains and dinginess out of whites without the nasty smell of bleach. It also did an amazing job cleaning the grout on my countertops and leaving them looking better than ever.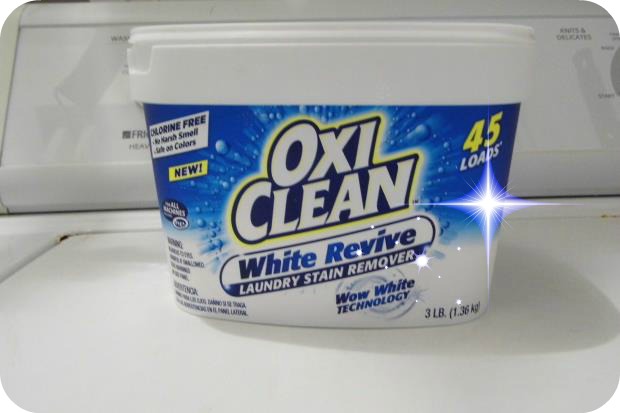 OxiClean 4X Extreme Power Crystals lift stains and all kind of food messes from dishes. The potent dishwasher detergent comes in a bottle or quick pack form for easy cleaning. The Power Crystals left my dishes cleaner than my regular dishwasher detergent.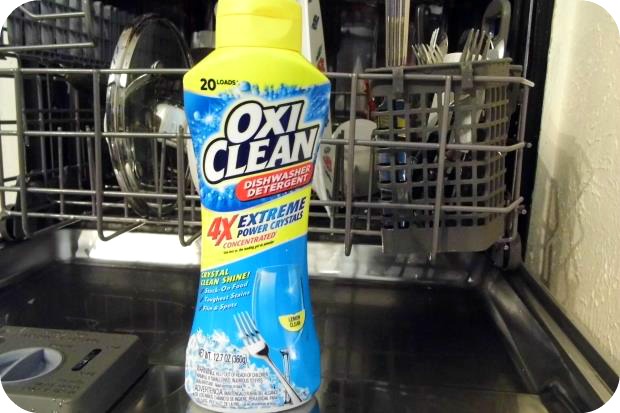 OxiClean gives me exactly what I need to fight through all kinds of dirt?grime as old as my house or fresh stains from my baby. Be sure to check out OxiClean websiteand Facebook?for all of their newest cleaning products and to share how you battle the dirt at your house.