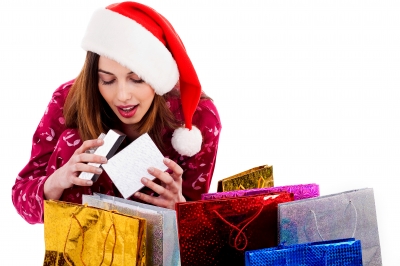 The holiday season for a mom usually means catering to everyone else?s needs. What about your needs and wants for Christmas? You have spent the last few weeks buying presents, meal planning and finding the best deals. More than likely, the gifts you receive will be thoughtful but not exactly what you were expecting. We are moms but we can also treat ourselves. I would say that after a whole year of hard work, this Christmas season is about treating ourselves a little.
Massage or Spa Day
Everyone loves a good massage but one for the holidays a massage is extra special. If money is an issue, then consider going to a massage school. A school can offer you an affordable massage at an amazing price. Perhaps it will also make you feel less guilty about spending money on yourself.
A Day Away from Life
Every day you spend your time dedicating it to everyone and everything else besides yourself. Find a sitter and get some time away. Spend time doing things you would never get to do. Even if it means just sitting in a library and quietly reading for a little while, it can still save your sanity. Getting away from all of the chaos makes you a better person and mother.
Nice Piece of Jewelry
If you are anything like me then your jewelry always breaks. The only thing that has not broken of mine are my wedding rings. Pick out a nice piece of jewelry for yourself and purchase it.?? It?s okay if you need to save a little bit of money before you actually commit to purchasing, but doesn't the idea of owning a pair of unique pear shaped diamonds sound deserving? If you have no money at all then perhaps the jewelry out of the penny candy machine will do.
Baking Day
Everyone woman loves a sweet treat. It gets old baking for other people?so why not bake for yourself? Banish everyone from the house and spend the whole day baking. Cheesecakes, puppy chow and brownies await your skilled baking hands. Maybe if the rest of the family is good?you can share?
Date Night
Being a mom is hard and sometimes we let ourselves go. I don?t know about you but date nights are hard to find. Take some time to go out with your spouse or loved one. This will help make you a little less cranky during the next few weeks. Of course, YOU get to choose where to eat and play.
You DESERVE It
As moms, we just do not give ourselves enough credit. Sure, we could buy ourselves anything we want but it?s the small things that matter. Spending time to recuperate is priceless and will make you a better person overall. Do not be a Grinch this holiday season; give yourself a special gift that will make YOU feel special.
Please share with us one gift you would give yourself this holiday season.?
Image: photostock / FreeDigitalPhotos.net