Wrinkled clothing, over the limit liquids, and other hazards of suitcase packing can make even the most seasoned traveler wish they had stayed at home.  In the day and age where limitations on weight allowances can make extra baggage costs prohibitive, it is even more critical that travelers understand how to make the full baggage space and weight that they have to work with count.  Here are some easy tips to prepare your luggage for a trip of a lifetime (or at least a great weekend getaway)!
1

.  Don't Over pack

 It sounds simple enough but most of us are tied to our things.  Five days in New York City equals five shirts, five pants, and five sets of unmentionables, right?  No, not necessarily.  A smart traveler will choose colors and styles that can be mixed and matched (read – worn twice), a stylish but versatile jacket or coat, and two (max) pairs of shoes.  Don't be tempted to bring that one shirt or sweater, for example that matches nothing else.  It will take up needed room in your suitcase unnecessarily.  Instead, for a distinct look, choose a bold scarf or piece of jewelry to dress up your staple pieces.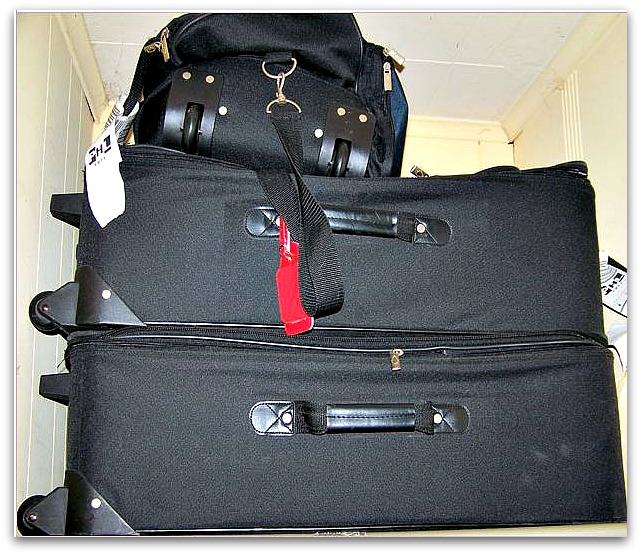 2

.  Roll, don't fold

This is the number one, best way to buy yourself extra packing space.  Simply lay all of your clothes out on a flat surface, stack them as smoothly as possible (including accessories but excluding shoes) and roll as tightly as possible, similar to rolling a sleeping bag.  If done correctly this will also help reduce wrinkles and maybe even give you extra room for a third pair of shoes!  Speaking of shoes, a smart packer's bag will have no empty air space.  Be sure to pack small items like sock and non-liquid toiletries inside shoes.
3

.  Check your hotel's website for room amenities
If there is a hairdryer, iron, and toiletries either in the room or available at the front desk, don't bother packing your own.  Unless you are very particular about the item, the ones provided should work just fine. 
By following these simple suggestions, you will be able to enjoy your trip and, maybe, won't break your back hauling your suitcase this time around!