You drive the kids to school or bring them to the bus stop, make sure that food is ready on the table, keep everyone on time, and ensure that everything in the house is in the right place. Then they tell you, you really need to spend time for exercising. Seriously? Can?t we count that as exercise?
I have really been trying to move more and commit to a exercise routine that would keep me motivated. With so many fitness options these days, what is a woman to choose?
Tai Chi
?What started out as a form of self-defense has been transformed into a form of exercise with gracefully, controlled movements. It reduces stress and promotes a feeling of peace and serenity after performing a routine. Breathing is also important such that you can only inhale or exhale on a specific step. You might say that this is so easy to do and it doesn?t feel like real exercise. Well try it out yourself but from my end, all that concentration to perform those movements non-stop actually made me sweat. I definitely recommend it to anyone who wants to reduce stress and sharpen focus.
?Yoga or Pilates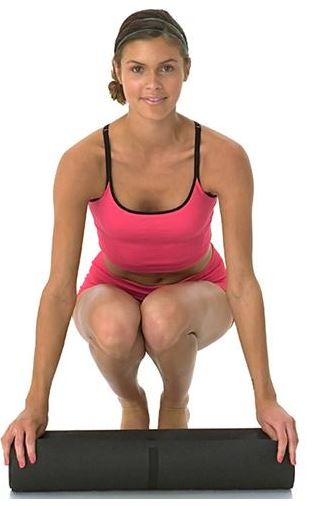 ? Yoga and Pilates have breathing techniques too just like Tai Chi. Beyond stress reduction and relaxation, both are good for stretching and muscle toning. It strengthens multiple muscle groups in the body and at the same time improves the flexibility of your joints. Maybe it?s a good preparation for carrying and managing a growing toddler? Pilates has also helped men and women to achieve their weight loss target.
?Zumba, Sh?bam
?Who has not heard of Zumba? Both use Latin inspired dance moves that keep you moving for less than an hour. Sh?bam actually claims that you can burn at least 500 calories in one session. So what?s the difference? Zumba uses more classic Latin dances such as salsa, while Sh?bam is more modern using hiphop and rap. If you?re into Sh?bam, you can extend the moves from the exercise to the dance floor.
?TRX, Home Gym
?You can actually build your own home gym. Scared of spending too much on dumbbells or weights? Use empty plastic bottles with their caps still intact and you can pour water or sand into it. You can measure it and mark it for the specific weight you require. Suspension training has been used by some people at home too with products easily installed on a door frame. It is a form of resistance training that uses the interaction of your suspended bodyweight and gravity. Usually, a dvd is included with the materials that can guide anyone from basic steps to more complex exercises.
?Swimming, Cycling, Walking
Outdoor exercise is never boring.
With the beauty of spring upon us, who can resist the outdoors? When walking or cycling, you can maximize the experience by taking note of your heart rate. For swimming, there are waterproof heart rate monitors that can be purchased. Measuring your heart rate will help you gauge if your exercise is intense enough or not. Check out the numerous heart rate calculators online.
?Cohen
?Well, this is not an exercise plan but more of a diet plan. They will give you a personal diet plan based on your blood test results. No pills, no starvation, and no calorie counting. Some have claimed to have lost as fast as more than 1 kilogram per week. Others have argued though, that this is not a healthy weight loss rate. A weight loss of 0.5 ? 1.0kg each week is a safer option.
So what to choose? Ideally, you need to have a little of all of them. Dance your heart out, cycle like you?ve never cycled, but take time to meditate and relax as well.
Realistically? Look out for neighborhood classes and facilities. Do you have a gym nearby? Are they offering any of the classes mentioned above? Remember, it?s not worth going to a 1 hour yoga class if it takes you 30 minutes just to get there. That means your exercise routine just ate up 2 hours of your time.
Everyone says that exercise is good for you. Whether it comes from knowing that you?re doing something right or whether it really boosts those feel good hormones, regular exercise helps you relieve stress, keeps the doctor away, and feels just great. Keep in mind that whatever exercise routine you choose, enjoy it and stay consistent!