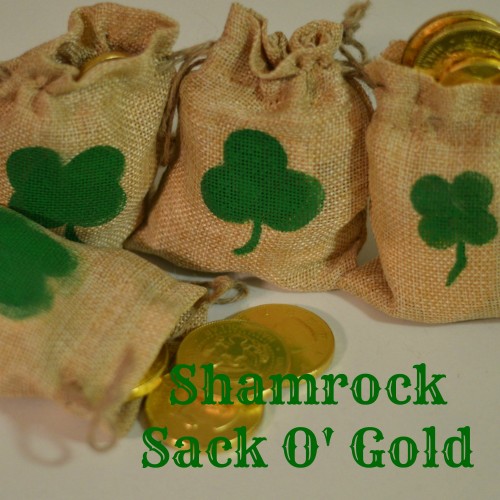 I love St. Patrick's Day! ?This year when I was thinking of some of the crafts I wanted to make I thought it would be fun to come up with a craft you could do with your kids! ?I also wanted it to be something you could give out to your kids class or to your friends. ?So I came up with these little burlap Shamrock Sack O' Gold! ?They are a simple craft that almost anyone could do and they are perfect little gifts!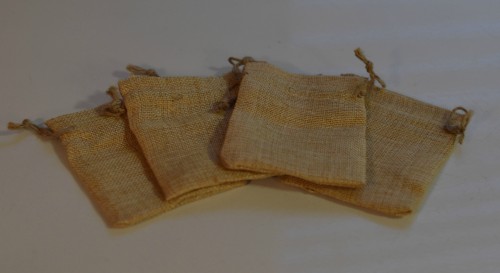 First I got some burlap bags. ?I found these at Hobby Lobby but I'm sure any craft store has something similar.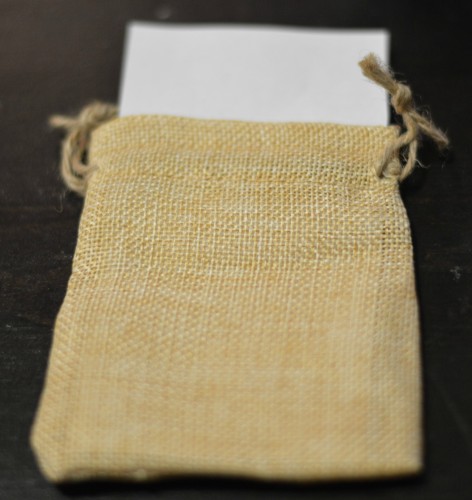 Next I cut up some paper to slide in the bag that way the paint would bleed through to the other side.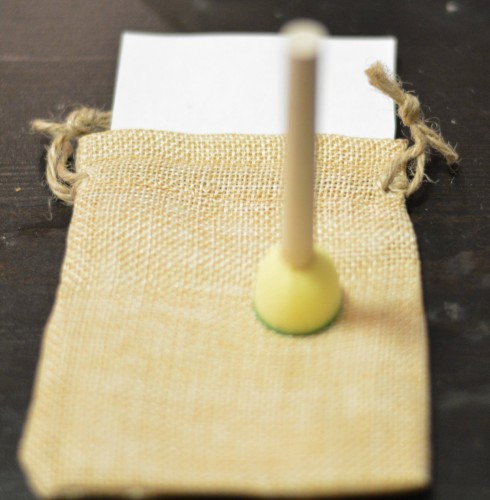 I then got a little round sponge brush and started making my shamrock. ?All you have to do is get a little paint on the brush and just dab 3 or 4 circles depending on how you want your shamrocks to look.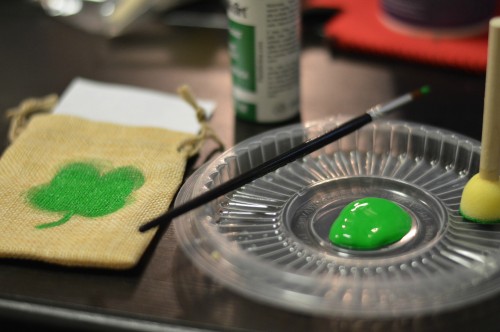 I also used a thin brush to paint on the stems. ?I thought it would be fun for your kid to do the leaf part of the shamrock and then you could paint on the little stems. ?This way your kid can make the shamrock look however they want and it will be a very personalized gift!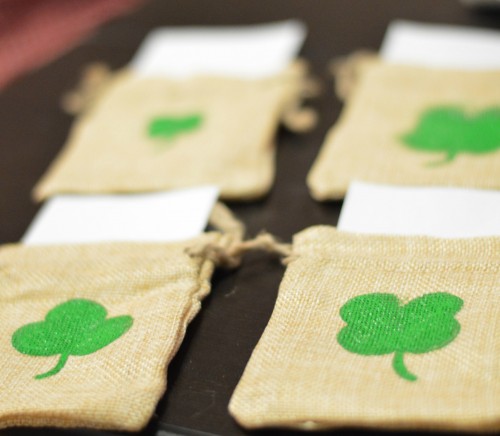 Once I was done I let them dry for a little over an hour just to make sure that the paint was completely dry.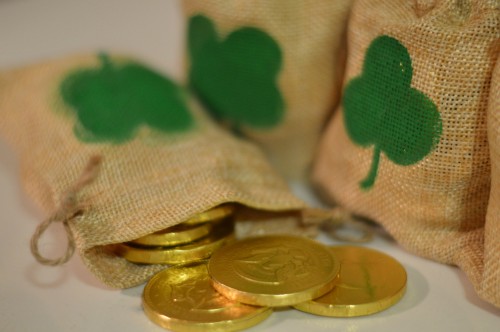 I then put some chocolate gold coins in to top them off. ?I think these are a great treat for friends, family members, or class mates. ?It's just a little gift to let them know you love St. Patrick's Day and that you are thinking about them! ?Plus its a fun craft that you can do with your kids that they will love! ?Another way you could make these personalized is to use your kids thumb print as the clover leaves. ?This would make it even more unique!