Hello all you Khloe' and Lamar fans.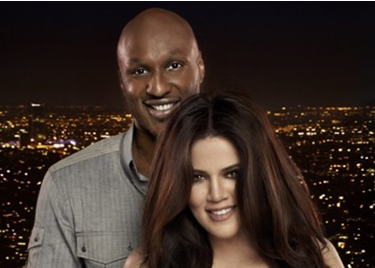 The wait is finally over! Just in case you haven't had enough of "Keeping Up With the Kardashians", "Kourtney & Khloé Take Miami" or "Kourtney & Kim Take New York", you should have enjoyed the season premiere of Khloe and Lamar that aired last night on E! It definitely was not a sleeper and you got to see some very personal issues that Lamar has to face dealing with his dad. I surely hope it works out for the both of them but from the looks of it, it will take some time and healing.
With Keeping up with the Kardashians, you were able to see a small part of Khloe and Lamar's life together but with their own show now, looks like we will be getting  to know them better as a couple and will be putting it ALL out there.  Well, of course, we are sure hoping they do, LOL. 
Last night's show was definitely interesting and startied off with a little drama, which I'm sure we're going to see lots more of.  In the show's opening episode we got meet the regulars,  Khloe's brother-Robert, Jamie – Lamar's best friend,  Robert –, and Malika – Khloe's personal assistant and bff.   It will be interesting to see what roles they will take place on the show.
The storyline however evolved around Lamar's father and their somewhat shaky relationship which Khloe was somehow put in the middle trying to get the two together.  All I can say about that is that she tried and can totally see her perspective.   After a few turn of events, Khloe' now gets Lamar's situation and understands she just need to trust her husband's judgment and respect his wishes.
This show is filled with great potential and I can find myself really getting into it. 
So what about you?   What did you think of last night's episode?