Who says Europe gets all the best driving roads and amazing sceneries? The U.S. offers equally good, if not better driving destinations, sure to satisfy everyone?s needs. We?ve decided to put together a list of the most romantic driving destinations in America and present them to you via the internet. Keep in mind that we weren?t specifically looking for an amazing driving road or one with the best sceneries, but rather a mix of everything. The perfect romantic destination has to offer a great view, an amazing road to and from it, and that extra something which can?t be described.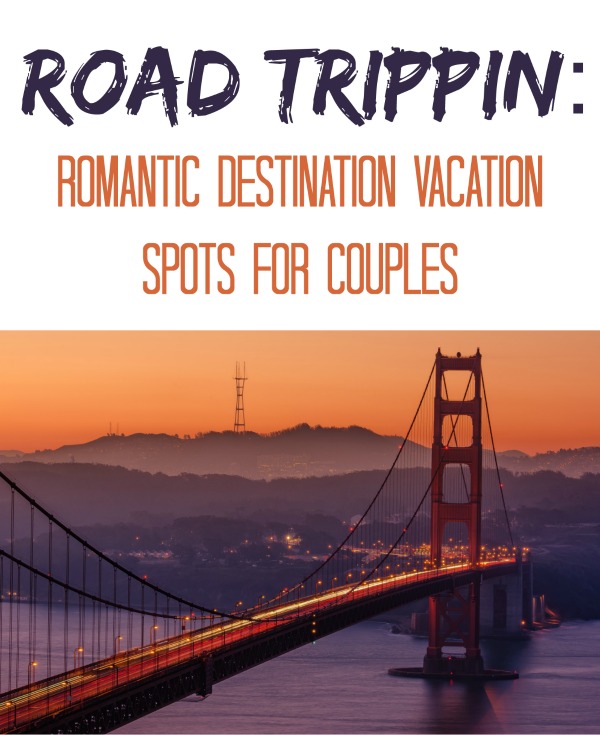 Pacific Coast Highway, California
Also known as the California State Route 1, this amazing road offers pure excitement from the moment you get on it to the moment you reach its end. The 123-mile stretch from Monterey to Morro Bay is our favorite. Head north and you encounter amazing coast views, everything from jagged mountain tops to wind-sculpted trees and rocky horizons. It?s relatively long as well, offering plenty of time to talk to your significant other and bond.
Route 100, Vermont
Vermont?s Route 100 passes through several Yankee towns filled with legendary bridges, some of which have appeared on TV several times. The Big Eddy Bridge in Waitsfield and the Lincoln Gap Bridge spring to mind immediately. The route is 200 miles long from start to finish. Around the 100-mile mark, i.e. halfway, an amazing remote segment of the Long Trail winds up to the Green Mountains? ridgeline, offering a true viewing spectacle. Park your car and relax. Feel free to go star gazing if it?s night time, the spot usually offers a crystal-clear view of the night sky.
Golden Isles, Georgia
Georgia?s Low Country coastal region is perfect for anyone who enjoys water and valleys for as long as the eye can see. If you?re after scenic, slower roads, take routes 520, 99 and 17. They swirl around the Golden Isles before opening up. Shellman Bluff, a quiet village in the heart of it all offers an amazing hidden view for those brave enough to chase it. All dirt roads lead to an overlook point of the Broro and Julienton rivers really, but the challenge is getting there. The reward is more than worth it however.
Beartooth Highway, Wyoming/Montana
The Beartooth Highway, also known as US Route 212 should only be driven by those who don?t mind winding roads and lots of switchbacks. It offers a dozen glaciated peaks, 20 of them exceeding 12,000 feet in elevation. Blizzards are present in all seasons except summer, so keep that in mind. If you?re brave enough to venture however, you?ll be amazed by what you?ll find. Make sure to take the 64-mile route from Red Lodge to Cooke City, MT. It curves and flows through alpine tundras and amazing forests. The scenery is made even better by the wild animals you can encounter on the road, and we?re not talking just about goats and moose either. Black bears, Grizzly bears and wolves are relatively common. If you get all the way to the end you?ll be rewarded with Yellowstone National Park?s eastern gateway. Now that?s a view.
Check out Thompson Chrysler Dodge Jeep Ram Edgewood?s new and used inventory on their site at We guarantee you won?t be disappointed.
Save