This is a sponsored post in partnership with Breast Cancer and the Environment Research Program.
The month of October is deemed National Breast Cancer Awareness month, but to be honest, it is something that should be talked about more often. Breast cancer is VERY REAL and has touched me and my family personally. My mom was diagnosed with breast cancer in 1988, a year, I will never forget. I was in my first year of college and to hear those words was very scary. All sorts of things go through your mind, all sorts of What Ifs. A? scary situation indeed. I am glad; however to say that my mom is a 30+ SURVIVOR. We are very grateful EVERYDAY for her being here. Last year, in honor of mom, myself, my sisters and brothers and some grand-kids participated in a Cancer awareness walk to support the cause and to celebrate her. It was my first walk and a great experience to see all of the survivors and those fighting the fight.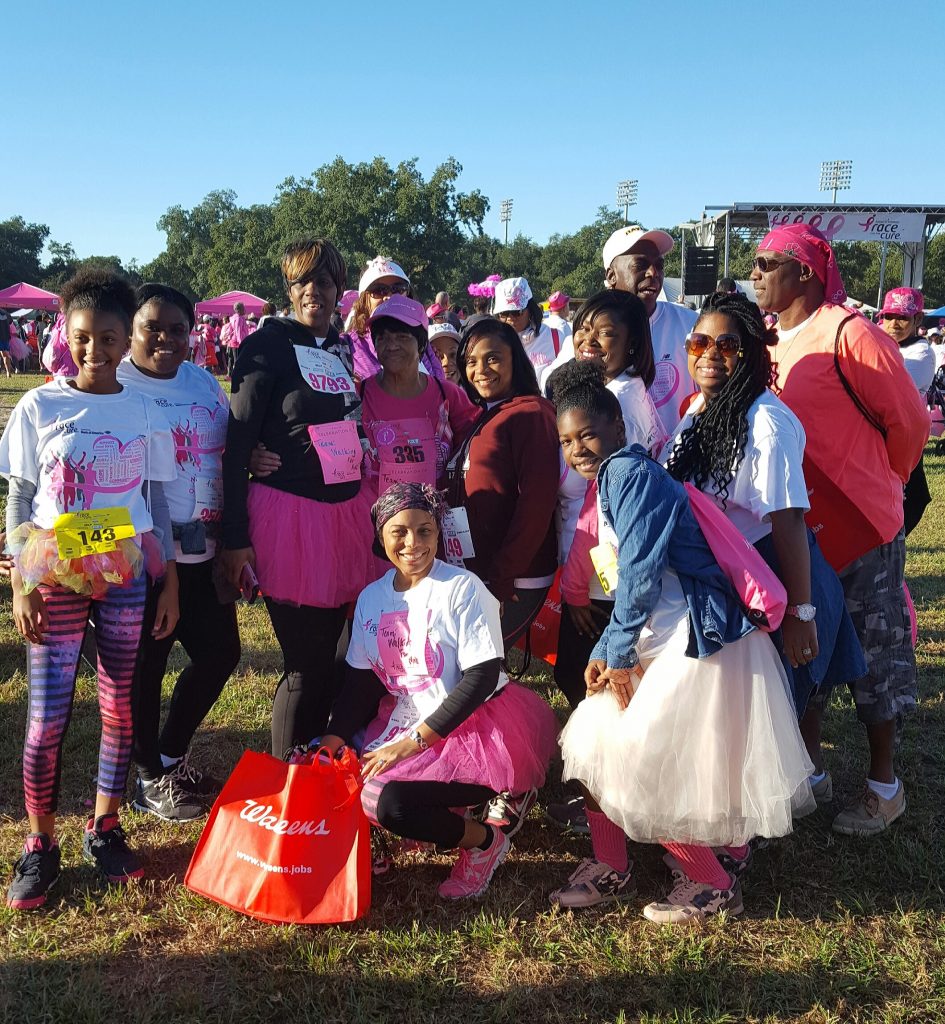 Now that October and Breast Cancer Awareness Month is coming to a close, there are a few tips I would like to share with you all on prevention that hopefully you would keep in mind the months ahead and share with family and friends. As female with an immediate family history of breast cancer, I am a strong advocate of early detection and being informed on risk factors, prevention, and the latest research.?Research is critical and with the research provided by BCERP, families can be empowered to make choices that can help reduce the risk of developing breast cancer.
There are in fact things you can start doing today that can help. BCERP has provided 4 easy steps you can take now to get started. It's easier than you think.!
Scientists, physicians, and community partners in the Breast Cancer and the Environment Research Program (BCERP), which is supported by the National Institutes of Health (NIH), study the effects of environmental exposures on breast cancer risk later in life. They created a mother-daughter toolkit (http://bit.ly/BCERPtoolkit) mothers can use to talk to daughters about steps to take together to reduce risk.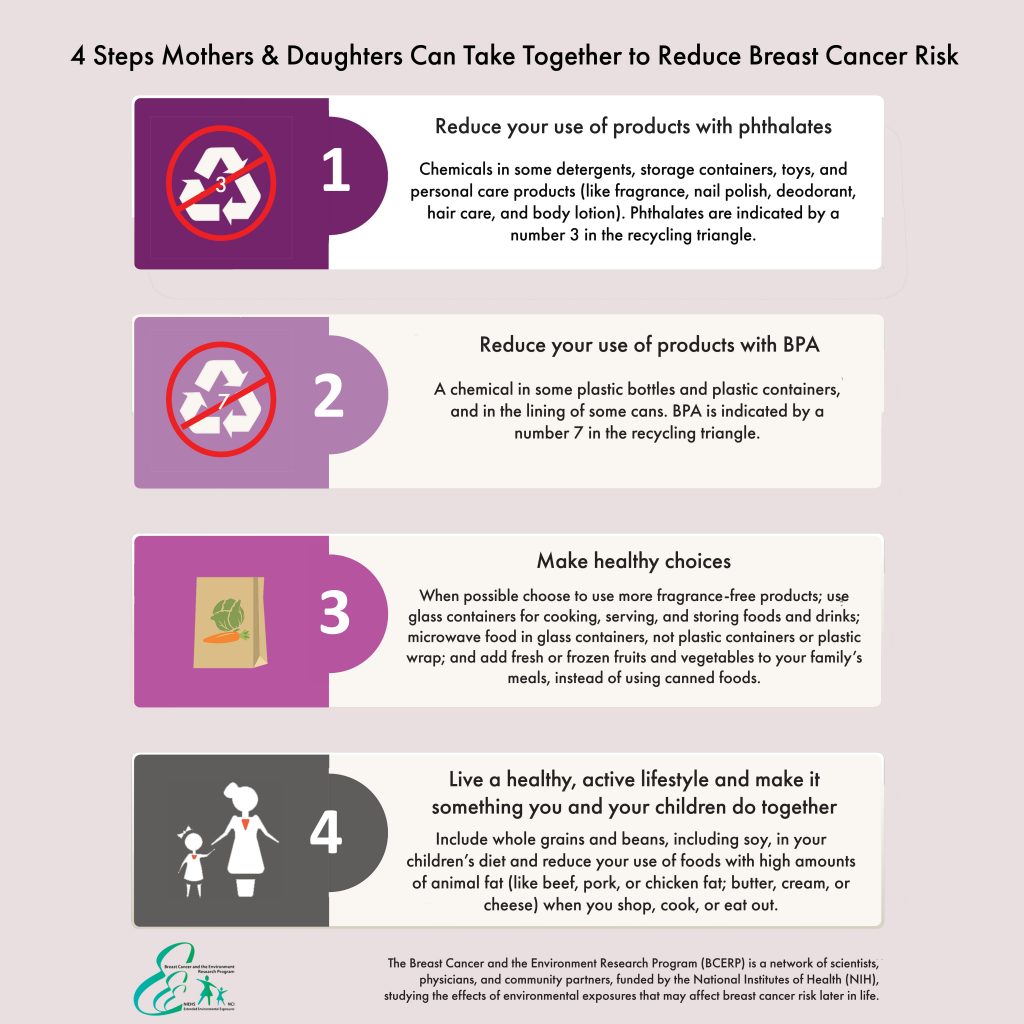 Taking steps to live a much healthier lifestyle is important to me. I have become more conscious of the foods I eat, products I use, and I am working on reducing stress and exercising more. I am now in the habit of reading labels on both food and beauty products. I want to be around for a long time so I'm working on living healthier for my boys.
I don't have any daughters but as a mother and a daughter of a Breast Cancer survivor, I would encourage you to consider taking these four easy preventative steps for yourself, and your daughter.
Learn more about BCERP and discover a wealth of resources on Breast Cancer education and research at?https://bcerp.org/.
PLEASE HELP OUT AND TAKE THIS BRIEF SURVEY
take a few minutes to complete this simple survey about breast cancer HERE.
Have you or someone close to you been affected by breast cancer??
Save
Save