This post brought to you by KRAFT Natural Shredded Cheese and Safeway. All opinions are 100% mine.
When it is time to cook dinner I have a hard time coming up with new ideas. I have a brand loyalty to a few brands and it starts with the grocery store. In our particular area there are 3 different grocery chains we can use. The one we go to all the time is Safeway. The loyalty started when I was little because it is where my grandfather worked for years. Later my cousin also chose to work there and still does. Add into that that I can great deals by using the Safeway Just For You program and I'm a sucker for shopping there. The Safeway Just 4 U program allows me to use an app on my cell phone to have access to coupons, store specials and it keeps track of what I buy the most often so that it gives me specialized coupons according to what I have bought.
This week one of the specials I found was for KRAFT cheeses. I happen to have a loyalty to KRAFT because they have the creamiest, smoothest cheese. The slices melt quickly when making grilled cheese. But it was time to find a new recipe and the one I found that I thought would be great for summer was the KRAFT Grilled Chopped Chicken Salad recipe: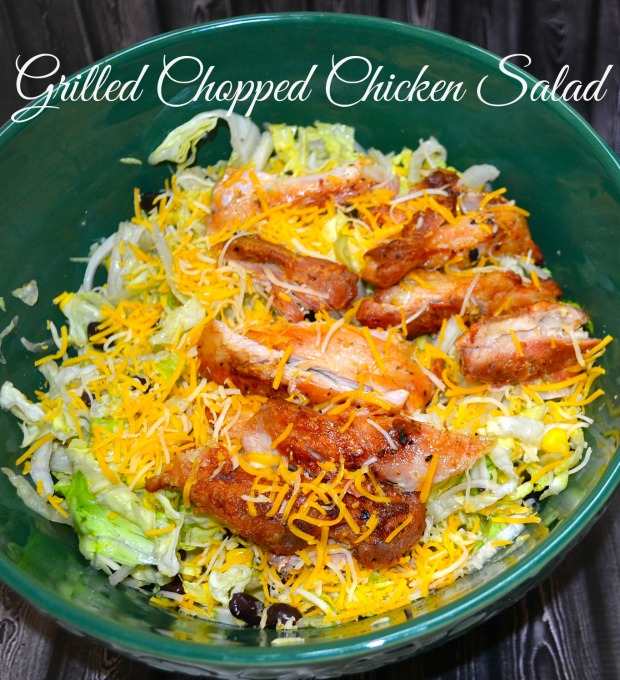 Ingredients
? cup KRAFT Zesty Lime Vinaigrette Dressing, divided
6 boneless skinless chicken breasts
1 10 ounce package torn romaine lettuce
? cup frozen corn, thawed
1 can (15 ounce) black beans, rinsed
1 avocado, chopped
1 large tomato, chopped
? cup slivered red onions
? cup KRAFT Mexican Style Finely Shredded Four Cheese
Instructions
1. Pour ? cup dressing over the chicken breast and let marinate for 30 minutes in the fridge.
2. Heat grill to medium high. Remove chicken from marinade. Discard marinade. Grill chicken 6 to 8 minutes on each side, until cooked thoroughly (165 degrees).
3. Meanwhile, combine remaining dressing with all other ingredients besides the cheese in a large bowl.
4. Slice chicken and place over salad. Top with cheese and enjoy!
The first step was to head to our local Safeway and see what they had in the way of KRAFT natural shredded cheeses.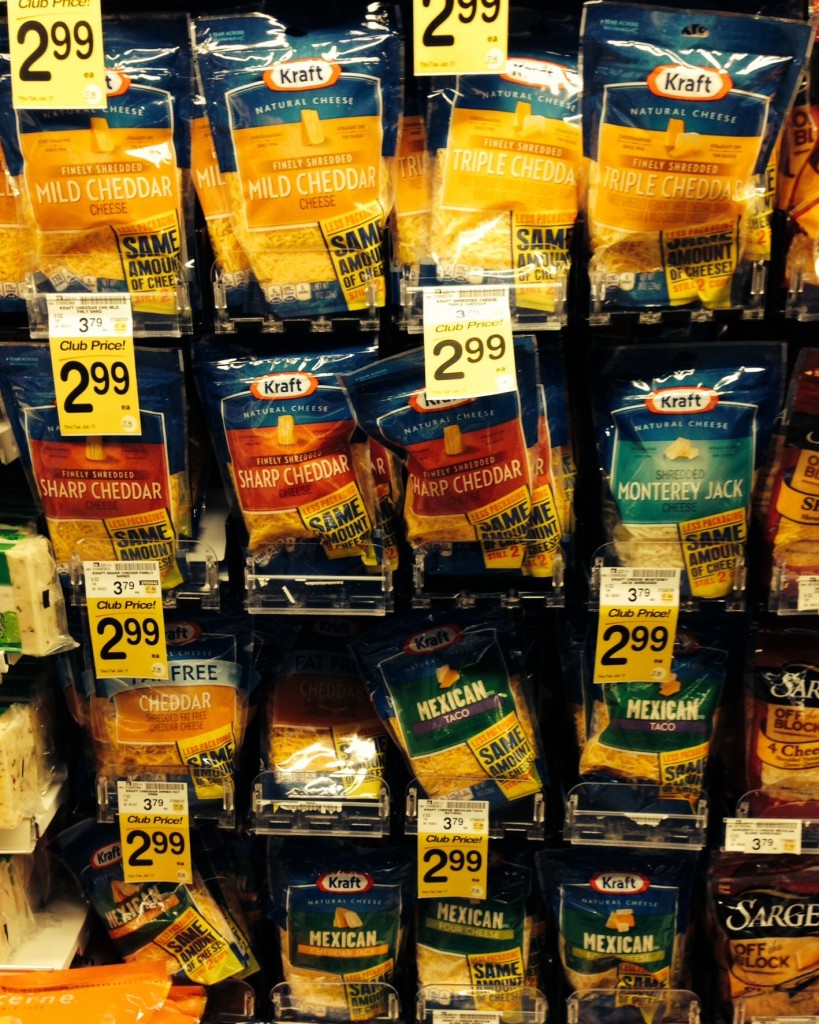 There was quite a selection. There was Triple Cheddar, Sharp Cheddar, Monterey Jack and even some that were fat free. I went with the Mexican as that is what my recipe called for. The one thing I noticed when I grabbed my bag of cheese was that there was a bright yellow label on the front.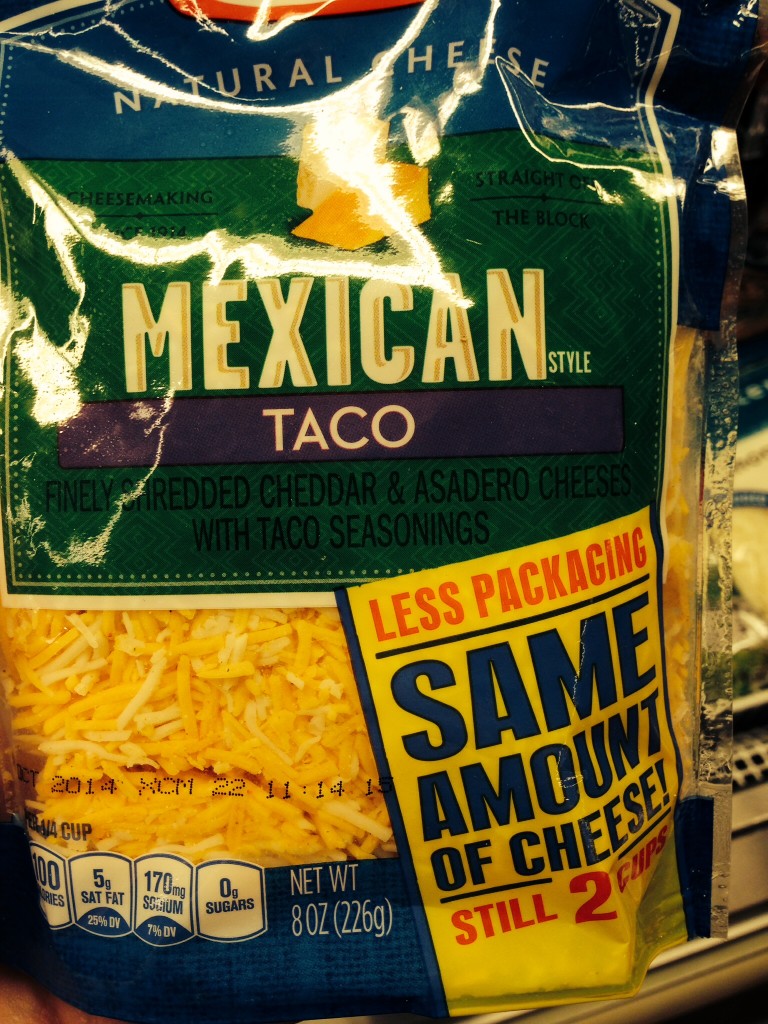 There are still 2 cups of cheese in the bag, but the bag is smaller and the best part is that it stands up when on a flat surface. This makes it great? for when you have little helpers in the kitchen.
After I got home I started the recipe by marinating the chicken and then grilling it.
While it was grilling I started prepping the other ingredients. I drained the can of black beans in a small colander. I tossed the corn on top of the beans in the colander so that it would drain the rest of the way and it would make mixing the beans and corn in a little easier.
I sliced up some onions and the lettuce:
The next step was to toss all the ingredients except the chicken and cheese:
Once the chicken was finished grilling (I have to say I love the color that I got on it). I sliced it and topped the salad with it.
Of course I had to make a big portion to share with the neighbors and then had a small bowl for myself that the kids snuck into.
The best part was that I got to eat most of my salad and it was refreshing and cool. It made for a great dinner when it was almost 100 degrees outside. It was a quick meal that all of us ate and were satisfied afterwards. The only thing I added that wasn't in the recipe was a nice tall glass of iced tea.