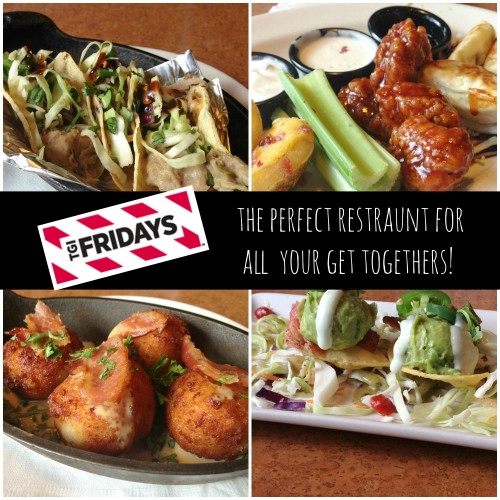 With summer beginning there are so many things to celebrate. ?The end of the school year brings lot of graduations and June 15th was Father's Day! ?Also, Summer official begins on June 21st! ?With all these things to celebrate you will need the perfect place to go and that place is TGI Fridays! ?Also, the world cup is currently going on so TGI Fridays is perfect with their vast array of appetizers that are definitely delicious! ?For Father's Day we went out to our lock TGI Fridays and had appetizers because we wanted to try a little bit of everything! ?We started off with some of their Taste & Share Menu! ?You were able to pick 3 different option for only $15 which I thought was a great deal! ?My family likes to try everything we can because we love food!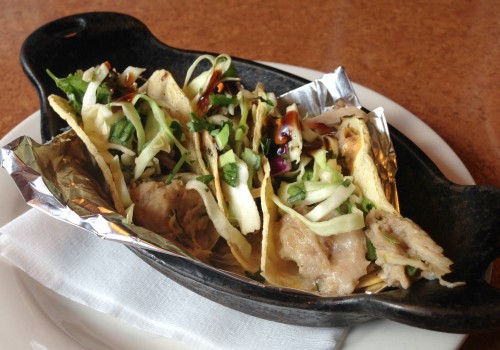 We started off with the Thai Pork Tacos! ?I was a little skeptical but they were absolutely amazing! ?They are made of?Soft corn tortillas with Thai marinated pulled pork, Sriracha aioli, ginger-lime slaw and hoisin sauce. ?They had a very fresh taste to them and I definitely wanted more when we were done!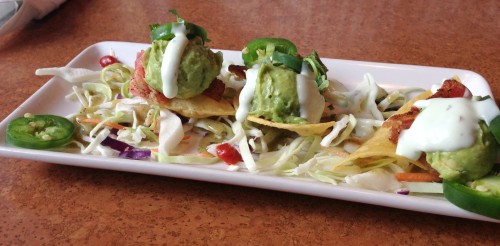 Then we tried the Ahi Tuna?Crisps! ?After the Pork Tacos I didn't know if they would top them but they did! They are made of Blackened Ahi tuna slices on tortilla chips with house-made guacamole, jalape?os, Sriracha sauce and Avocado Vinaigrette. Drizzled with Cucumber-Wasabi Ranch.? The taste was perfect and for some reason in my head I couldn't imagine the tuna with the guacamole but it had a wonderful blend of taste that definitely kept us wanting more!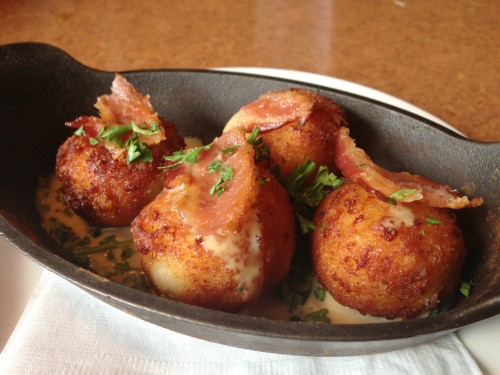 My personal favorite were the Bacon Mac & Cheese Bites. ?But seriously how can you go wrong with that combination! ?They are?Crispy bites with three varieties of cheddar. Served with craft beer-cheese dipping sauce. ?The Mac & Cheese bites just melted in your mouth with the perfect flavor! ?They were exactly what I was hoping for!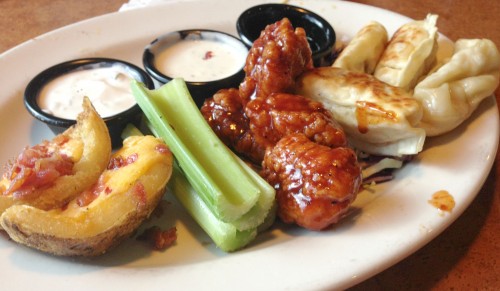 We also got the Fridays Pick Three For All! ?We had potato skins, boneless wings in bbq sauce, and pot stickers! ?These are all classic appetizer but they were so delicious! ?I especially loved the pot stickers!
So when you are planning ?a world cup party or a graduation party make sure to think about TGI Fridays! ?There food is out of this world and everyone will be happy with your choice! ?Also, consider getting that recent grad a gift card for when they are a poor college student in the fall! ?They will love you even more when they are able to go get some of these appetizers with their friends!