Summer. The time for expensive family vacations. Theme parks, cross country trips in the family car, and overseas flights are often what come to mind when planning a family vacation. Why not try to save some money this summer by having a family staycation? Not only do staycations help you save money, but they also help you get creative with family time. This article highlights 4 family staycation ideas that you can use this summer. Before explaining these ideas, however, you need to understand the 2 considerations for planning a successful staycation.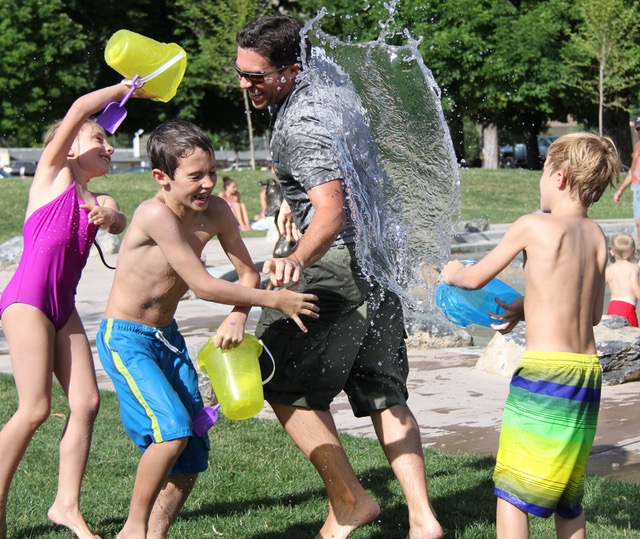 Establish Ground Rules
A family staycation can only work if all family members are present and engaged. This means that all distractions must be removed. No gadgets, no work emails, and no household chores. Everyone should be encouraged to fully participate.
Be Creative
Your family won't enjoy the staycation if your ideas are unimaginative. Think outside the box and find ideas that can work for your family. Some ideas are presented in this article. However, you can do more research and engage your creativity to find even more ideas.
Staycation Ideas
Geocaching
Geocaching takes you on adventures in your city using GPS-enabled devices. The clues lead you to locations where you must find a hidden container. You can become a part of a geocaching group or attempt the adventure with your family. It'll be a great experience for both you and your children.
Host a Family Board Game Tournament
Competitive games generally create a fun atmosphere. You can invite your friend's families over to participate in a family board game tournament if your family. Hosting this tournament requires:
the right games. Check Amazon for current bestsellers. Also encourage your guests to bring board games they have at home.
snacks. Have a mixture of healthy snacks and drinks as well as party sized chips. You can also encourage your guests to bring food and/or drinks with them.
established rules. Rules should govern fair play, the number of representatives per game, how points are awarded, and how the ultimate winner is determined and so on.
A family board game tournament can be really fun and can become an annual staple.
Backyard camping isn't a new concept. However, it's a great way to spend quality time with your family. Set up a tent, fire up the grill, and tell as many ghost stories as you can before the kids fall asleep.
Have an Arts and Craft Day
Find some creative arts and crafts projects and get your entire family involved. You can also visit an afternoon pottery or painting class.
Summer doesn't have to be an expensive time for you and your family. Create a family staycation that will have your kids talking for months.
Save