Ever since I?ve become a pet owner, I have become more and more obsessed with trying to find a vacuum that takes care of our needs.? If you have pets running around the house, you know what I?m talking about.? Along with the pet dander, the dust? and everything else that comes along with having a pet you are bound to get stray pet-hair everywhere; from carpets, floors, furniture, to even drapes.
Since we are all allergy sufferers here , I have to very diligent when it comes to cleaning and maintaining our home.? Some of the vacuums I?ve tried in the past have worked and some haven?t – which is why I am always trying to find the next best thing.
Recently I got the chance to try out the Total Floors Pet by Bissell which I've found to be extremely helpful.? It?s easy to handle , works VERY well and gets the job done fast so I can get on with other chores that always seem to be waiting for? my attention .
The Culprit
Meet Spinna – who keeps me running behind him to keep things tidy.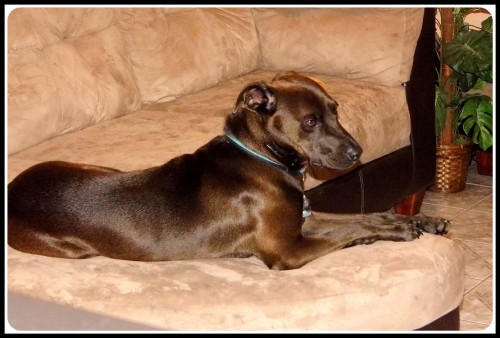 Don't let the cute face fool you.? He's a handful and keeps this mama Ah-Sweeping and Ah-Vacuuming lots!? With the amount of hair I pick up , I can literally make a sweater made out of pet hair.? Seriously.
The Solution
The Total Floors Pet Vacuum.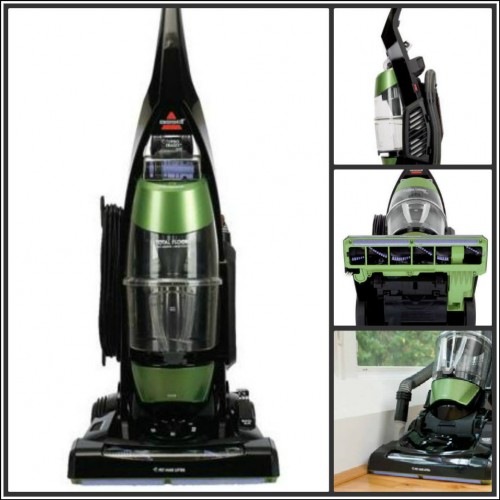 I love things that work and provide a solution to my issues.? The Bissell Total Floors Pet?? does just that.? A Powerful, Multi-Cyclonic vacuum perfect for any home that offers versatility and a solution to many of your household needs. The vacuum has a convenient Edge Cleaning Port, powerful suction , and also includes a Febreze? vacuum filter which eliminates pet odors and Also clean pet hair above floors with the TurboEraser? Tool and Pet Hair Fabric Tool.
?

What I?m Lovin about the Total Floors Pet
Super Easy Pet Hair Removal
Ever since I started using the Total Floors Pet, I have noticed a big difference in the amount of pet hair I see lying around, partly due to the edge cleaning port that allows you to clean along edges more easily. I?ve found this to be a life saver and it has eliminated the need to bend over to clean because the powerful suction diverts to the edge of the vacuum cleaning along the walls where pet hair likes to accumulate.
I have found the TurboEraser Tool and Pet Hair Fabric Tool to be just as useful for cleaning pet hair above floors. The TurboEraser? Tool is great for use on furniture and stairs for picking up pet hair. ?The Pet Hair Fabric Tool also picks up pet hair but is designed for surfaces such as drapes or bedspreads where pet hair accumulates but you can?t easily reach.
Pet Odors Vanish!
The added bonus with the total Floors Pet is definitely the vacuum filter. The Febreze Odor Elimination Filter leaves my home smelling fresh as I vacuum, and gets rid of pet odor pretty awesomely.? I love that it leaves a sweet, subtle refreshing scent as I vacuum.
I think I have found a vacuum in the Total Floors Vacuum.? It has so many features that I can?t even imagine not having in a future vacuum.? It?s versatility to work on several different surfaces is a plus in keeping your space spotless.? I think it is a spectacular choice for mothers who want a quick, versatile vacuum for a clean home and pet-hair removal!
You can buy the Total Floors Pet Vacuum? online at Bissell.com? or a Walmart near you for $139.84.
Disclosure:? I received a Total Floors Pet Vacuum for the purpose of this review.? The opinions are mine and not influenced in any way.