I've been a huge fan of coloring ever since I was a little girl. Now that I'm an adult, nothing has changed. I still love to color, I just use an adult coloring book now. In addition to it being fun, coloring for me is a great stress reliever. I?ve partnered with Pentel for this post, however all opinions are my own.
I know you?re wondering ? but why coloring? Well, besides the pure enjoyment of creating beauty, coloring for me, is a great destressor. There?s a lot of mom stress out there, and sitting down with a lovely coloring book and some awesome colored pencils or fine-point pens will help decrease your stress (with or without your children coloring beside you).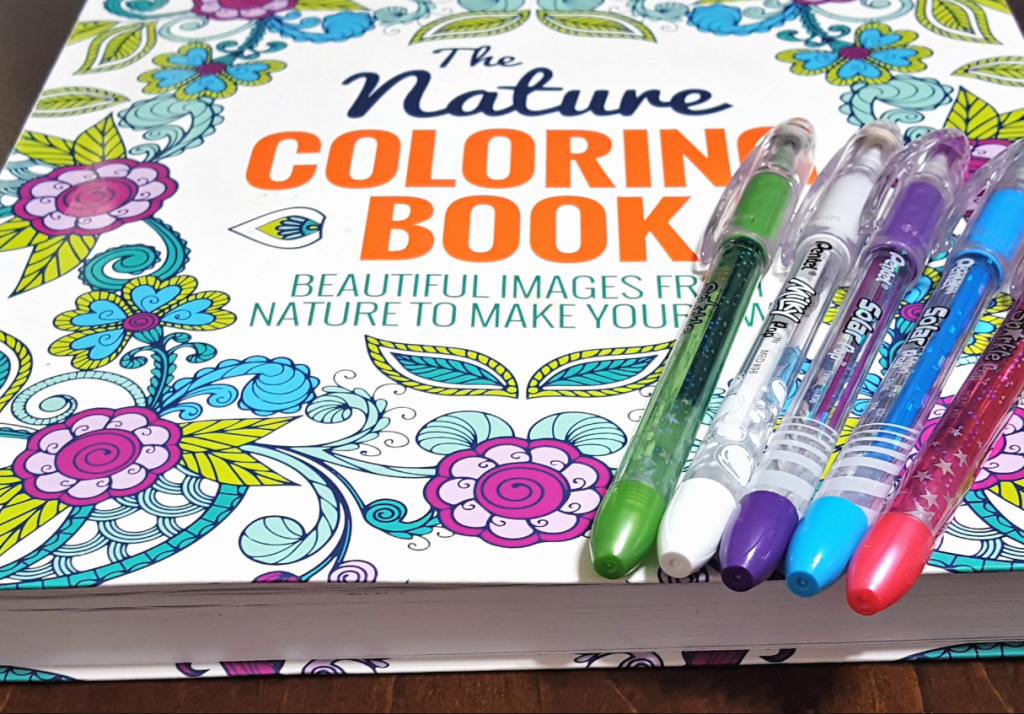 Just like my collection of coloring books, I also have a stash pencils, markers, and a few other art supplies I use for coloring. But, one can never get enough coloring pens, so I am always on a quest for the best coloring utensils for adult coloring books!??With the? Pentel POP Gel Pens?, my coloring pages are full of personality with vibrant colors!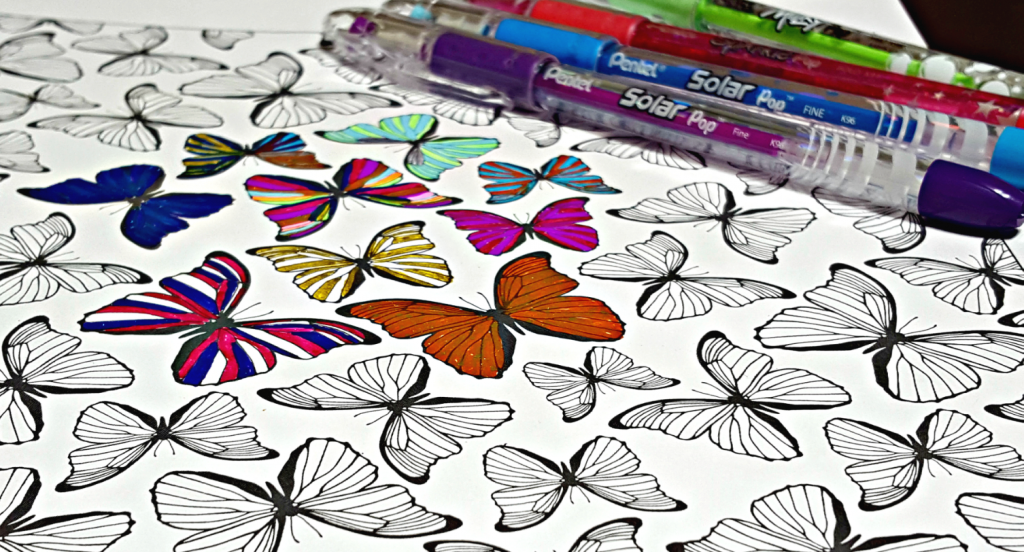 Just recently, I received a box with THREE new types of gel pens from Pentel and I was head over heels! Inside the box was a variety of the?Sparkle,?Milky?&?Solar?gel pens in the box for me to try. I was like a kid in a candy store. I didn't know which one I wanted to use first. The colors are vibrant and I like how they make everything more colorful. The possibilities to be creative are endless, and these make a great addition to my pen collection.
These fun pens allow you to add a unique ?Pop? of color to your coloring and writing world!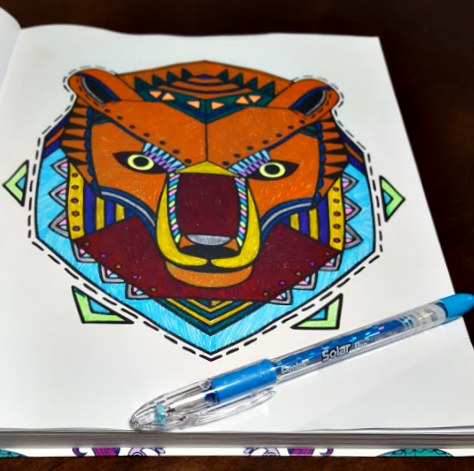 Pentel?s POP Gel Pen Series Collector?s Edition comes with 21 attractive pens in three fun finishes- Sparkle, Milky, and Solar.?Milky pens are pastel colored, Sparkle pens are loaded with metallic?hues, and Solar pens are neon and actually glow under a black-light. All three finishes work on both light and dark colored papers. Did I mention how much I LOVE these pens!
Sparkle Pop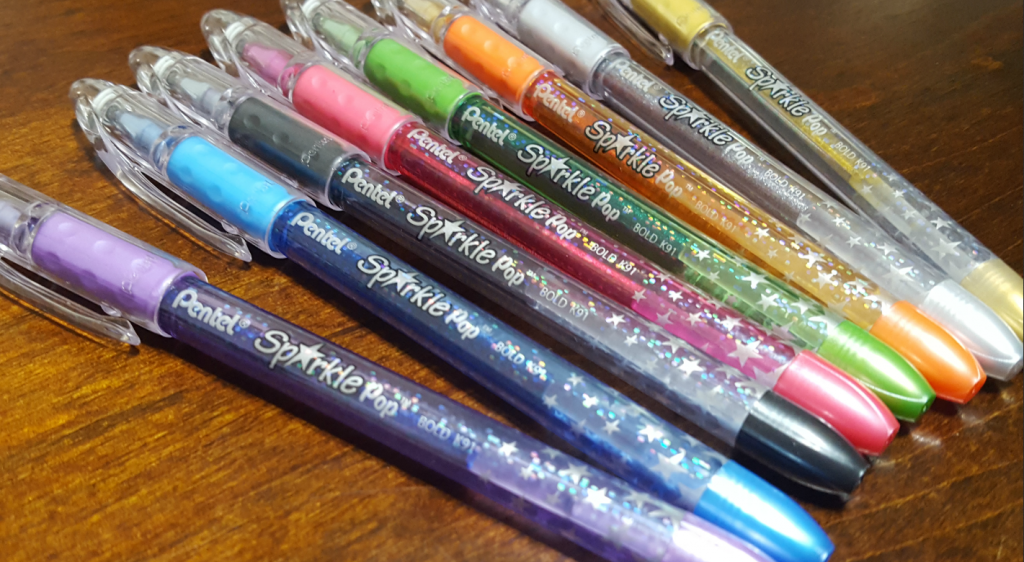 Add a unique "Pop" of shimmering color to your writing world

New innovative, reflective and sparkling iridescent ink is ultra-glittery

Ink looks like a different color when writing on black or white paper (2 colors in 1)

Perfect for cards, drawings, doodles and other designs
Milky Pop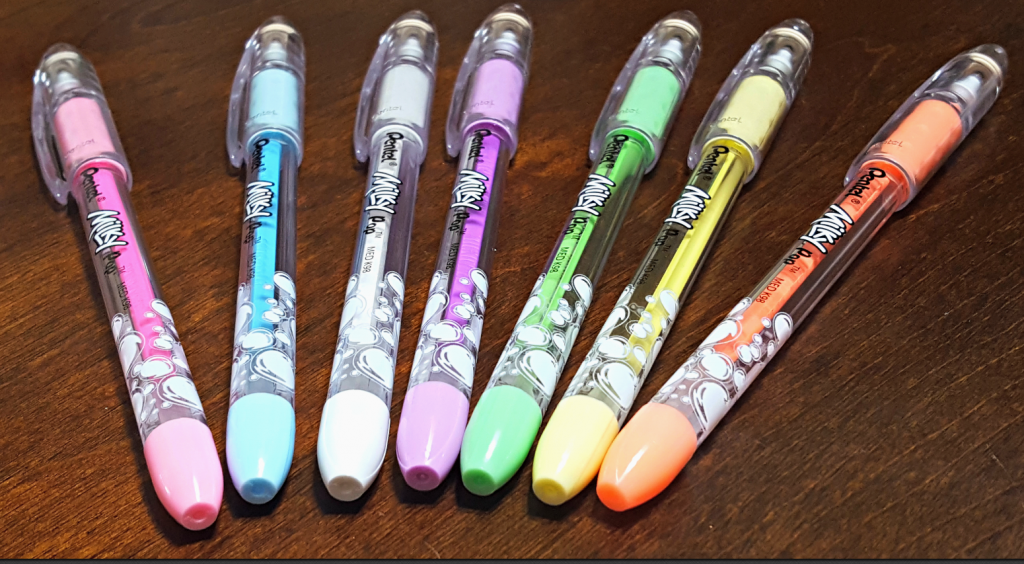 Add a "Pop" of pizzazz to any page with milky pastel ink colors

Vivid pastel colored ink contrasts well with dark colored paper to make your writing and artwork stand out

Perfect for invitations, greeting cards, drawing and more
Solar Pop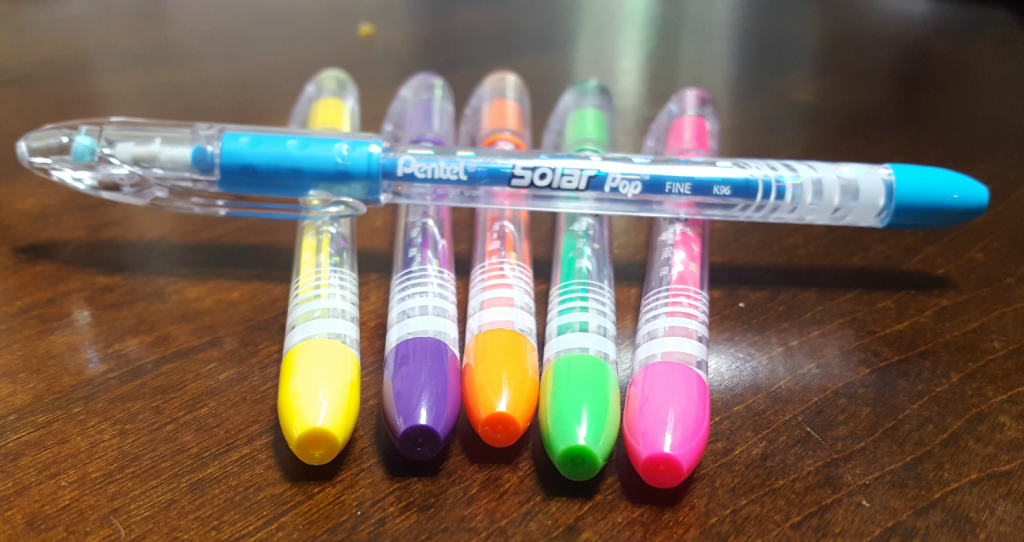 Add a "Pop" of bright neon color to your life

Unique ink glows bright under a blacklight

Vibrant fluorescent neon ink colors give your writing and artwork extra visual attention
Ready to Start Coloring Your coloring books for adults?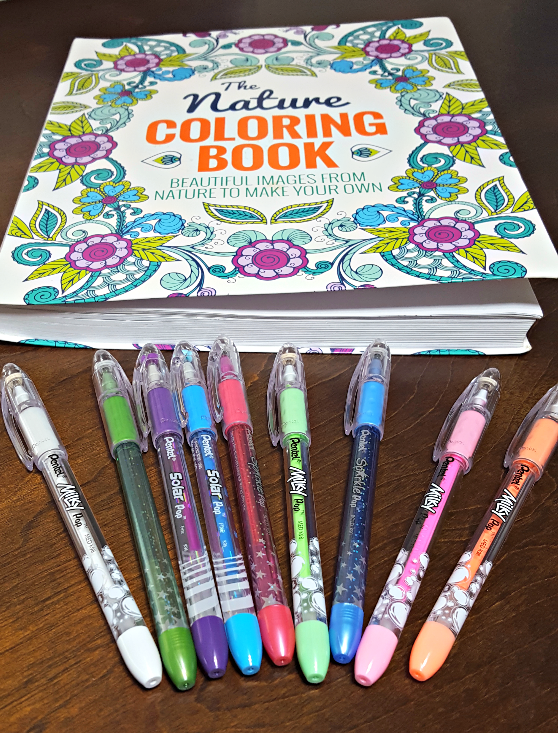 save 50% off
Here is a 50% off coupon that can be used on?Amazon. Why not treat yourself? to a set?gel pens with a coloring book. Receive 50% off with?coupon code?50POPBOX.
Looking for inspiration for various ways to use pens? Hop on over to?http://pop.pentel.com You'll find some great ideas. The ways you can use these pens are limitless!?