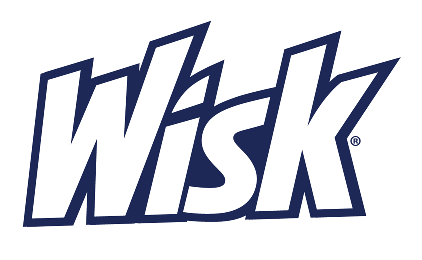 Last month I had the opportunity to introduce to you all the New Stain Fighting Technology by Wisk and  promised you that there would be more to come …so here goes.  As you all know, Wisk has been known for getting rid of those pesky rings around the collar ever since the 70's and 80's. 
Today, they've remodeled their look to a red-hot bottle and introduced their new Stain Spectrum Technology.  I guess Wisk realized that they need to stay in tune with us "modern moms".    I'm so glad they did because with the way times have changed, it seems like stains have gotten tougher.
We were called on to do a very cool experiment and needed a few materials to help us get started.  Here is what included in our little science kit.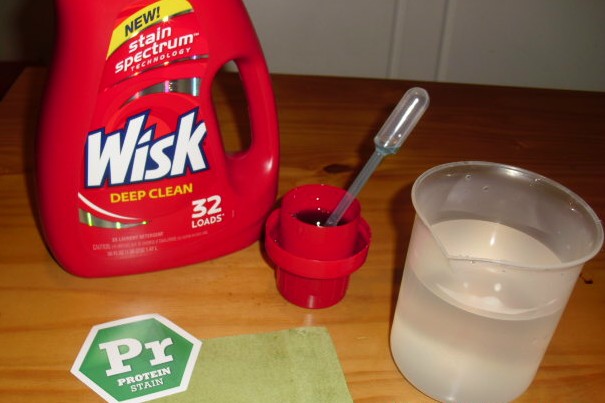 Some of you may not know this, but I have a little budding scientist in the making. Yes, my oldest son J.T.  has aspirations of becoming a scientist.  He loves science so I knew he would make the perfect assistant.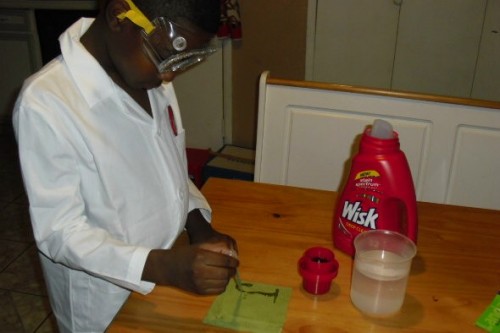 With supplies in hand and my anxious assistant, we were to demonstrate the effectiveness of the "New" Wisk Detergent.  First off, we filled the plastic beaker with warm water and poured a small amount of Wisk into the cap.  We then dipped the pipette in filling it half way with laundry detergent.  This is where it got fun; J.T. doodled a bit on the swatch with the filled pipette, waited a few seconds, and then swished the swatch around in the beaker.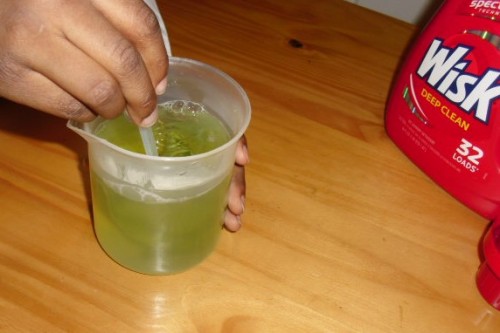 It didn't take much time to swish it around and Waa Laa, The stain was gone.  I mean this literally took only seconds.  I was really impressed and am very excited about the new stain fighting technology.  I cannot wait to try it on a full load of laundry.  Are my days of combating those stubborn stains over?  We shall see!!!!!!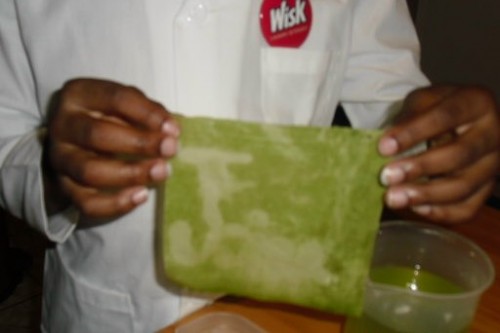 Got Stains?  Why not try Wisk!!!
With the new red- hot look Wisk has going on so, what about a red-hot $1.00 off coupon to go along with it?  Visit www.wisk.com to download your money saving coupon and get more information.
Also be sure to visit Wisk at www.Facebook.com/Wisk  or follow them on twitter @Wisk.
This post is sponsored by Wisk.  I received monetary compensation for my participation, but my review and opinions are my own