Not all women love shoes but a good majority of us really do!  Just for the record, I'm a shoe girl and have always been.  Give me the right pair of shoes and my face will light up.  I can be wearing anything at all..the most boring, dull outfit…but as soon as I put on the right pair of shoes, I become Cinderella.   It doesn't matter whether they are heels or flats…the consensous is, I like shoes!  I won't go as far as saying I'm obsessed with shoes but  I probably have more shoes than t-shirts and jeans. There's just something about shoes!
For me, shoes need to be comfortable, stylish and worth my money.  If they are eco-friendly, then that is an added plus. I've heard a lot of great things about the Jambu shoes and they have all of the above covered just nicely.  When the opportunity came to me about trying them for myself, I welcomed it with open arms.  Jambu shoes are made for women, inspired by adventure, eco-friendly and so so comfortable.
JBU606 Vegan-Barefoot
All Jambu Vegan Designs™ are 100% animal friendly. These styles also all come with an eco-friendly rubber outsole and a memory foam footbed. The vegan styles come in women's sandals, flats, clogs, and boots.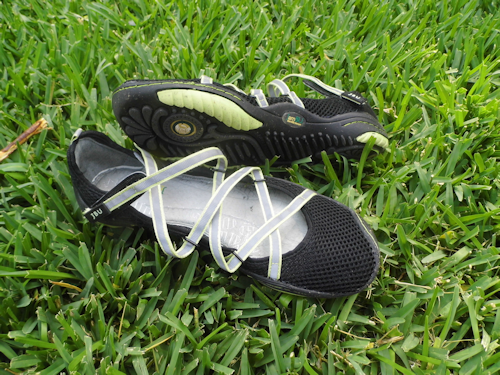 I am just loving the JBU606 Vegan-Barefoot.  My feet have never felt so good.  They are extremely comfortable and go well with several of my outfits.   And let's not forget cute.  I've used them mainly for daily walking or running errands.  It is so funny how much attention my feet have been getting.  My new Jambu's have become quite a conversation piece and they are just perfect for spring and summer!

Jambu incorporates some of the coolest details to their designs in which I love.  Since they are designed by women for women, you get the cutest  details such as floral motifs, contrast stitching and materials.  The shoes are very lightweight with and have a soft comfortable foot bed made out of memory foam which I've found to keep my feet comfortable all day. You can also adjust the straps in two places.  One added plus for me is that all Jambu Vegan Designs™ are 100% animal friendly.
Jambu shoes also come in several styles shoes.   I am also loving the Waterbug-Barefoot.   If you are looking for cute and casual, something for outdoor adventure or just a really comfortable pair of shoes, I'm sure you would find something to suit your style and needs.
 Waterbug-Barefoot
The Waterbug is a barefoot sneaker style that is ready for any physical activity. They are perfect for the gym goer or hiker that will keep your feet dry and nature-ready.  The Waterbug-Barefoot comes in various colors with toe and heels bumpers that protect against the elements.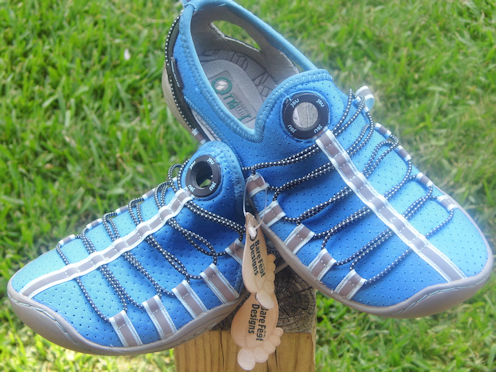 How can you go wrong with fashionable shoes that are comfortable and good for the environment? Your feet will love these shoes!
Where to Buy: The JBU606 Vegan-Barefoot and Waterbug-Barefoot can be purchased from a store or shopping mall near you or at online stores such as www.zappos.com, amazon.com and more.
I received the product shown from Jambu in order to facilitate my review.  Opinions expressed are my own.