This blog post is brought to you by Unstuck Life Courses and The Motherhood. All opinions are my own.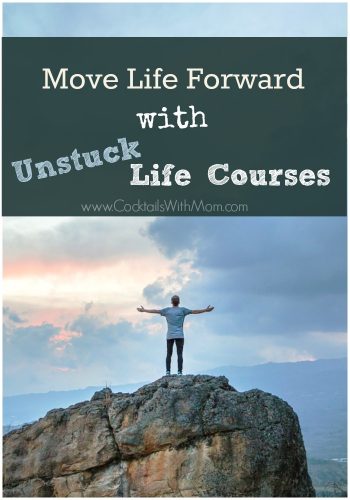 Have you ever felt like you were just stuck stagnant? Like no matter what you do, or how hard you try, you just can't seem to get ahead. One step?forward and two steps back. If you have, you are not at all alone. So many of us feel this way, at least at some point during life. Not only is it not uncommon, it's definitely not something that you should be ashamed of. Even more, there's help.
Unstuck Life Courses
Unstuck Life Courses is a new online program that consists of videos that will leave you feeling motivated and inspired. In addition to the motivational benefits of the video, there are tangible steps that you can follow in order to be successful. For me, setting goals isn't the issue. It's the follow through that makes things rough. That's what I loved most about Life Courses.?They help you to find new approaches to dealing with those moments in life where you feel stuck.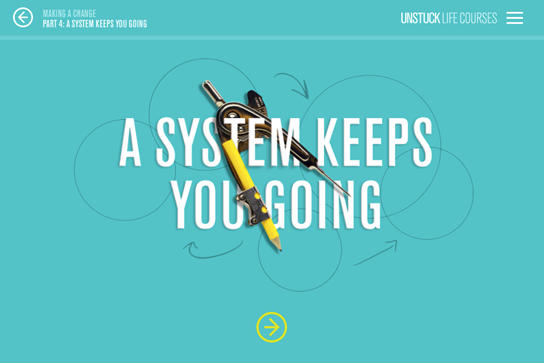 Not only are there tips and tricks to move forward, the downloadable worksheets and insightful exercises help you to create habits that you'll use long after you've completed the course.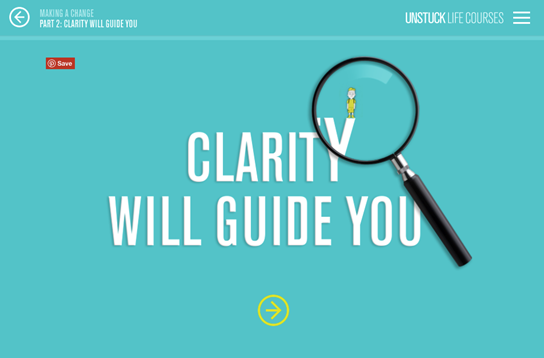 How The Unstuck Life?Courses Works
Honestly, one of the things that keep me from taking a course is the time commitment. I don't have time for long and complex courses. Unstuck Life Courses platform is designed specifically for people like that, with high-impact short sessions that take about 20 minutes to complete. There aren't any limits to how many times you can access the course, so you can feel free to incorporate into your daily routine seamlessly. The Unstuck team recommends taking the course of over a ?four-day period, using a day off for reflection.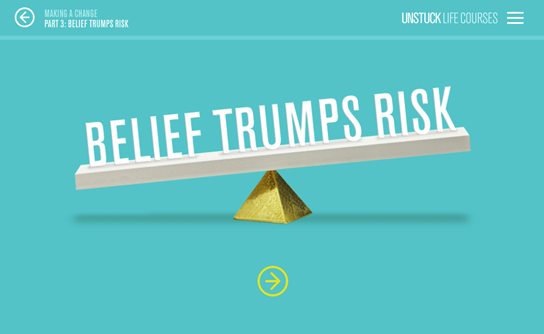 Start Unstuck Life Courses
Life Courses is part of the Unstuck app, an iPad app and web-based program that has won two Webby Awards and an Appy Award! The difference between Life Courses and the Unstuck app is that Life Courses are topic-specific and dive deeper into the stuck moment. Life Courses are available here: for only $49.99 for one year of unlimited. You can also check out Life Courses on Facebook and Twitter to learn more!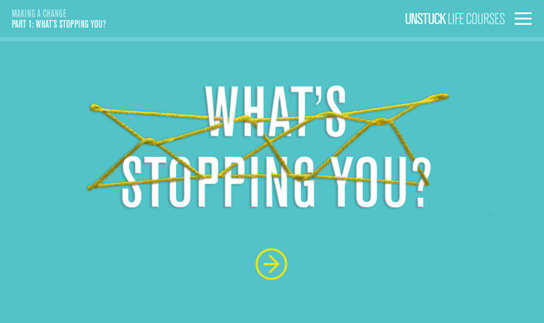 There aren't any excuses to remain stuck for even one more day. Hope on over to the Unstuck website and take the first step towards getting Unstuck now! You can also check out the Unstuck Life Courses on Facebook and Twitter to learn more.
Save
Save
Save