Want to raise money for your child's school? Most of us do, we just don't have the time or money to do spare. That's why the Box Tops For Education program is so important. Schools across the country are experiencing significant budget cuts and need every opportunity they can to raise money. Money collected from Box Tops for Education are used for technology, playground equipment and other important equipment for your child. I personally know many schools that rely on this money. So, as parents or as a member of the community, supporting your local school is essential.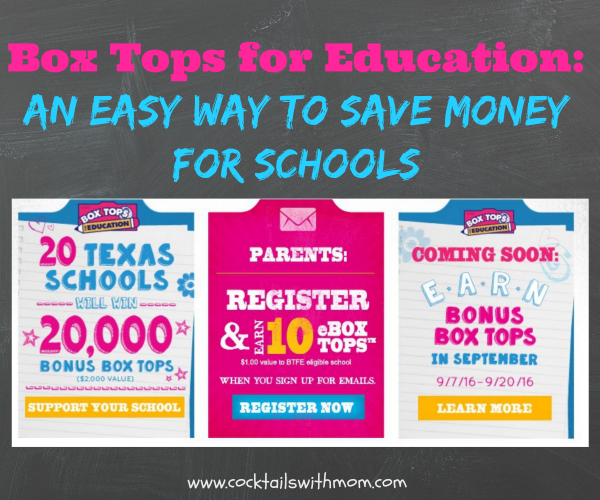 Now, I know that not every one can volunteer at school, or donate money to help with the day-to-day functions of the school, or go out and buy the technology products that kids now use daily. But, there is something you can do.
You can save Box Tops for Education! Here in Texas, Box Tops are a big way schools make money for the extras they need.
This doesn't require time, just simply cut off the box tops and send them to your child's school once a month or so. Box Tops for Education can be found on a LOT of the products that you buy anyway, so it's a win win.
Look for the Box Tops label when you shop General Mills products at H-E-B. Your school will receive $.10 for every box top you clip and send!


We all know how important education is and at the same time we know that giving back is equally important. That's why I'm excited about this sweepstakes. Not only can this benefits your child's school it can help other schools all across Texas. 20 Texas Schools will win 20,000 Bonus Box Tops which equals to a $2,000 value! That's a lot of money, for a great cause!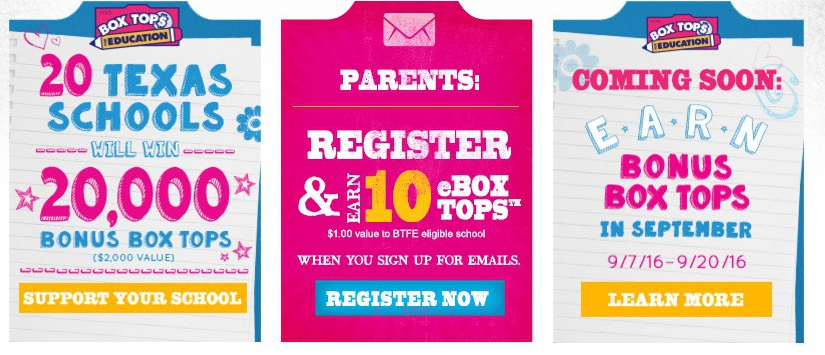 Enter the sweepstakes by registering at cashforyoureducation.com! The more entries for your school, the more chances your school has to win! So help spread the word! The more parents, relatives and friends, we can get to participate, the better chance your kids school has a chance of winning. So lets' go!
 Support your school, enter today!
Save
Save
Save