This is a sponsored conversation written by me on behalf of Direct Energy. All opinions are my own.
When I was growing up, we had six kids in the family. Mom said it was like running a small army. We lived in a big farmhouse and everyone had to do their share to keep it running without a hitch. When I became a mom, I decided to run a tight ship like mom did.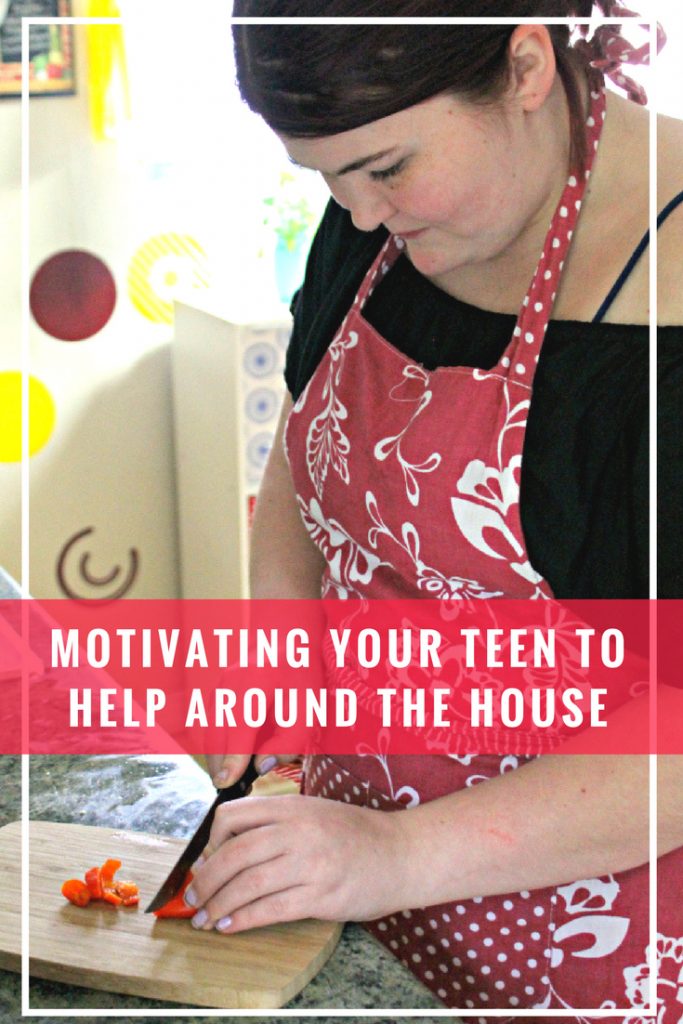 The kids were more inclined to do their chores when they were younger. It seems the older they get, the less interest they have. I have tried everything to figure our how to motivate your teen to help around the house. Here are my top four tips:
How To Motivate Your Teen To Help Around The House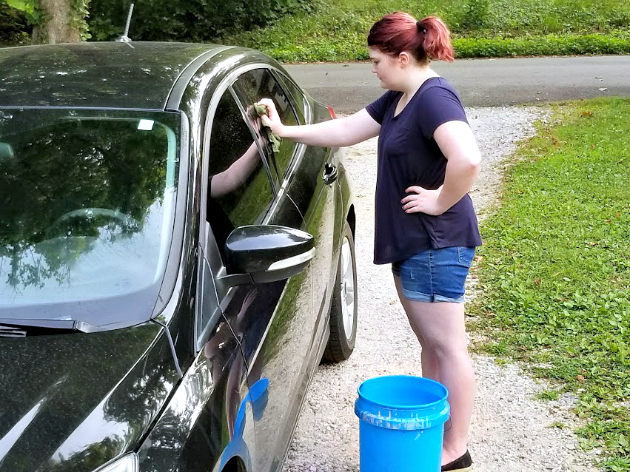 Make It Fun: I remember as a kid, mom made cleaning the house a game. What kid doesn't love playing a fun game, right?! One of my daughter's favorite chores is washing the car. She said it doesn't feel like a chore because it is to much fun. With her, she looks for any excuse to get wet!

Make It Worth Their While: Many parents are on a system to pay their kids to do chores. If that is not for you, there are other ways to motive your teen to help around the house. We let the kids choose activities or items they want. We come up with an appropriate chores(s) for them to complete to earn it. For instance, the kids wanted to go to the indoor trampoline park. They had to keep their room clean, do laundry and keep up with the cat's litter box for two weeks.
Show Them Consequences: Just as with a reward system for chores, kids need to face consequences when they are not completed. My kids love their electronic devices. They would rather lose an arm than lose this privilege. They get a reasonable period of time to finish their chores. If they don't finish as expected, they face the loss of the fun activities and items they enjoy. Works like a charm…most of the time!

Let Them Choose: Like all of us, there are chores my kids don't mind and those they hate. Luckily, many of the chores my daughter likes, my son hates and vice versa. This has allowed them to feel more in charge of the situation. It also gives them a sense of independence, which kids need at this age.

If there is one area of contention I have with my kids, it is their flagrant use of electricity in the house. We are on a budget and cannot afford to waste energy in the house. The kids leave on their lights, televisions, computers and gaming systems All.The.Time.
I am sure I sound like a broken record when I remind them to turn things off! They will be quick to point out that I love to keep the house like a meat locker! I turn the thermostat down All.The.Time! I know that increases our energy bill as well.
Thank goodness with?Direct Energy, Texas customers get free electricity on the weekends*! From Friday at 6 PM to 11:59 PM on Sunday ,you can won?t be charged for the energy you use! Which allows you to cook, complete loads of laundry or enjoy a game or move nigt without worry about your monthly electricity bill. And ? Direct Energy?s Free Weekends Plan?is two more hours than other companies ? making it the energy plan with the most hours of free weekend electricity in Texas*! If you save your high-energy usage household chores for the weekend, think of how much you can save!
If you aren't sure which activities use the most energy, you can use?Direct Your Energy?s usage insight tool Direct Your Energy for a better understanding of your monthly usage. This tool will breaks down where you use the most energy and on which days. How helpful is that?! Each week, you will get an email with a summary of your usage. Then you can plan your weekend activities around that information.?
Which high usage activity would you save to do on the weekends to take advantage of the?Direct Energy?s Free Weekends Plan?
*Most free hours weekend electricity claim as of June 19, 2017 when compared to other retail electric providers offers listed on the powertochoose.org website. Subject to change.
Save
This is a sponsored conversation written by me on behalf of Direct Energy. The opinions and text are all mine.
Save
Save