The purchase of a new vehicle represents one of the biggest purchases you will make. So, protecting that vehicle and keeping it on the road for many years to come is important. A Vehicle Protection Plan will provide you protection from the financial burden that some mechanical breakdowns bring.
A Vehicle Protection Plan in other words pay for your repairs when you would otherwise have to!
In addition to collision insurance it is basically, the other half of the equation to having full protection on your vehicle.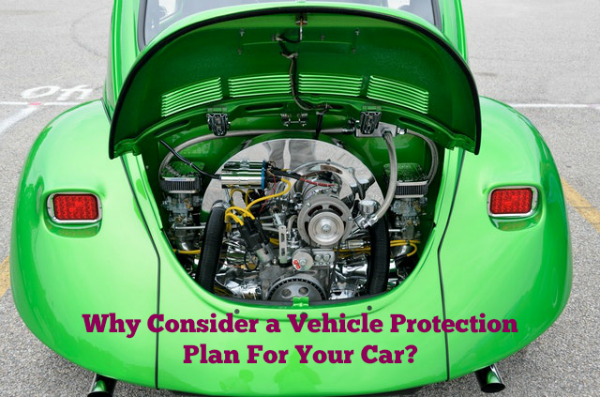 Why Consider a Vehicle Protection Plan For Your Car?
What's Covered?
Once you start doing some research, you will find that there are many different types of protection plans. When dealing with cars, you just never know when things will happen; however, when they do, having the right protection plan can save you a lot of headaches and will depend on the type of plan you buy. From my experience, most mechanical and electrical parts should be covered. Things like parts and labor for the engine, transmission, steering, brakes, fuel pump, AC/heating, to name a few.
I have benefited from some of the benefits below:
Towing to the nearest repair facility.
Jump starts to charge a weak or dead battery.
Flat tire changes in the event of a flat.
Tire repair or replacement when your vehicle tire(s) incurs damage from a road hazard.
Vehicle fluid delivery to provide gas or fluids.
Lock-out assistance to unlock a vehicle.
Rental reimbursement in the event of a mechanical breakdown of a covered part.
It can be very stressful, not knowing when you will have to pay for a major car repair or even more stressful thinking abut the potential costs associated with it. However, finding the right extended car warranty that works for you doesn't have to be a bad experience.
So do your research and find a plan that gives you the best coverage offering you greater peace of mind if and whenever you need it.
In the market for a new or pre-owned vehicle?
If you're in the Indio, CA area, visit Coachella Valley Volkswagon dealership, our partners for this feature. You know the success of a smooth drive always lies with the reliability of the vehicle you own.