For those of you who know me and know my history with dogs, I'm sure this comes as a surprise but guess what, I'm SURPRISED TOO!
Getting a new puppy was definitely "NOT" on the list but that's what you get when you send your hubby and two boys out on a grocery run!  You get a "new" puppy to go along with the few groceries you have the privilege of putting away.   Apparently  at  my local grocery, not only can you pick up milk and bread….you can get puppies too!   .
So. Without further ado.   Meet Spinna….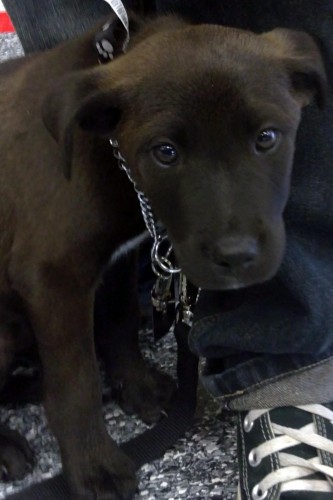 Spinna is a 3 month old lab mix and he is a handful and has been keeping me quite  busy.    But in their defense, they said they just could not resist and who am I to argue. 
Isn't he the cutest?