The Light Between Oceans
By M.L. Stedman
It is the 1920s in Australia. A West Australian lightkeeper takes his new wife over to the island to begin their married life together. They are an adorable couple in love's young dream. She is young and innocent, while he has a darker past. However their love for each other almost jumps off the page.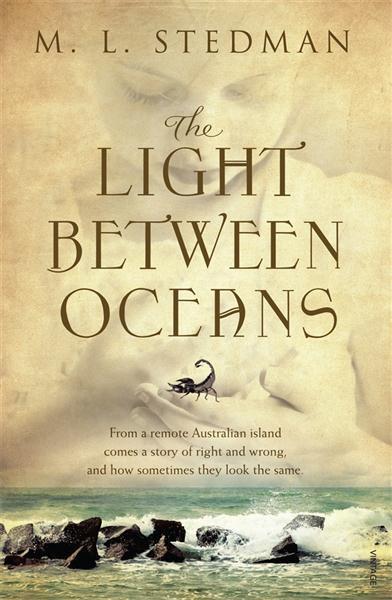 But tragedy strikes their perfect little existence and perhaps not thinking clearly when one April morning a boat washes ashore carrying a dead man and a crying infant. In an instant they make a decision that only begins the start of an emotional story.
The emotion in this book is palpable for anyone who has a heart. Reading it on the train or any other public place may leave you open to embarrassing public crying. Even if you manage to not cry or do not find it raw or emotional, the decisions made by the couple will get your brain spiralling into thoughts you hope never to have. What is right and what is wrong? What would you do if presented with such a choice? Is this baby a gift from God? Or simply an opportunity to do the right thing?
The book takes you on an irresistible journey where as the reader, you feel yourself wanting to wrap your arms around some of the characters in comfort, but at the same time shout at them how stupid and selfish they have been.
At our book club, everyone agreed this book had moved them in some way; and not all women in our book club are mothers or even particularly maternal. Yet the story took all of us to familiar places within ourselves and the characters so real the book gave everyone a chill. An enchanting and painful read all at once.