This post is sponsored by Fruit Shoot. ?Thank you for encouraging me to share creative ways to prep fun lunches for kids! ?All opinions are 100% mine.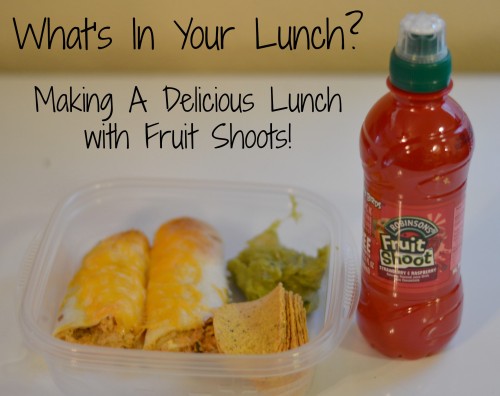 A few weeks ago I was introduced to some delicious juices that are perfect for any lunch combination! ?There are 4 different flavors;?Orange, Apple, Berry Burst, and Strawberry/Raspberry. ? They are all very delicious!
Robinson?s Fruit Shoot is an exciting new fruit drink perfectly made to add fun to a child?s lunchbox. ?It is a?brand loved by kids and families around the world, Fruit Shoot has a tasty, natural flavor, perfect for kids. ?Fruit shoots is always lunch box ready no matter what you take for lunch!
With a no spill cap and easy to grip bottle, Fruit Shoot encourages independence on the go for your children! it also?contains no fructose corn syrup, making it a much better option than other flavored drinks.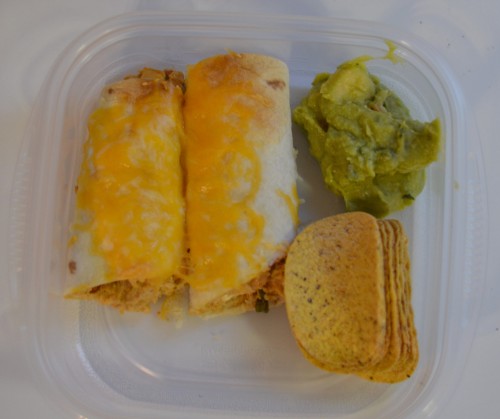 If you are like me by lunch time I'm starving and ready for something delicious and filling! ?There are so many different types of lunches you can take to school or work but my favorite is Mexican food! ?For my lunch this week I decided to make some Taquitos and pair it with chips and some guacamole! ?This went perfectly with my delicious Fruit Shoot!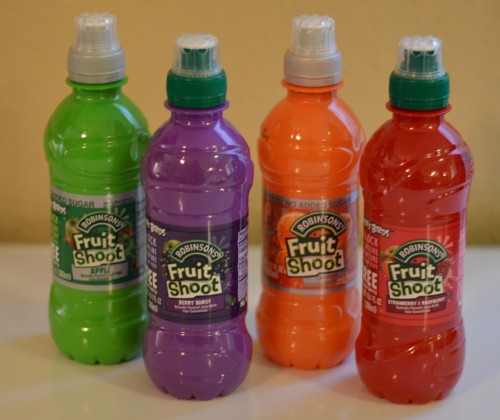 Fruit Shoots are a great addition to any lunch! ?Other great lunch ideas would be?Personal Pizza and Fruit, a Meat and Cheese with Grapes, a Sandwich with some cut up veggies and fruit, a fresh salad, or a delicious wrap with a side of veggies!
There are so many different combos for lunch! ?Make sure you go over to Fruit Shoots Facebook and see up to date information and more!
What is your favorite thing to bring in your lunch?