I don't know one woman who is not concerned with beauty or who has not worked on trying to maintain that youthful glow that at one time came so easily.? Beauty is one of those things that many of us are conscious about and there are a multitude of products on the market that can help you achieve your goal.
While some of us may struggle with the cost of these products, another issue may be finding adequate time to go to our favorite beauty spa.?? Lucky for us, there are a ton of products willing to help in that department.
Adding a micr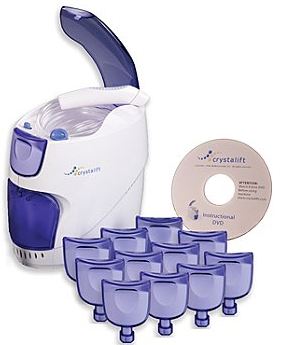 odermabrasion treatment to your at home skin care routine might be beneficial.? Online retailers like ShopNBC offer a great line of spa-quality exfoliation products and at home microdermabrasion products you can use in the comfort of your home.
If you're concerned about the condition of your skin and have started to notice fine lines and crow's feet, implementing a? good exfoliation treatment like microdermabrasion might be beneficial.? They are relatively easy to use and the benefits are plentiful.? They also make a wonderful gift for anyone who is skin conscious.?? Even better, all these products can be delivered right to your front door.
One of the benefits of at home microdermabrasion is the privacy of doing it in your own home. This is a great opportunity to treat yourself? to a pampering session.? Set aside some time just for yourself? and create a nice relaxed environment while playing some of your favorite slow music.? Take the time to pamper yourself and enjoy some me-time….you most definitely deserve it!