Now that the kids have headed back to school, preparing lunches for them is on every mom?s mind. Besides thinking of easy and hassle-free recipes for the kid?s lunches, we also have to keep in mind which kind of foods will keep well and stay safe for their consumption after staying covered in their lunch-boxes for several hours. Food safety becomes an issue with certain food items, which in turn limits our options when it comes to home-made lunches.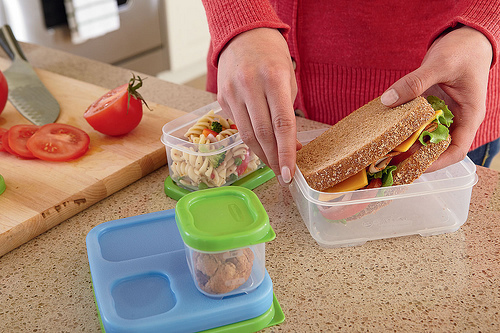 Rubbermaid?s new LunchBlox Sandwich Kit is the perfect solution to keeping your kids lunches fresh. For the health conscious moms, it is BPA-free and its unique Blue Ice pack snaps securely into place keeping the food cool and ultimately safe for them to eat.
The kit contains one sandwich container, one side container for foods like potato wedges or pasta, and two small ones for snacks like yogurt or berries. The containers are also available separately so you can customize the kit as you need for everyday lunches. The lids are sealed securely and are shaped to stack on top of one another which provide an organized and compact assembly to fit into their bag without any trouble.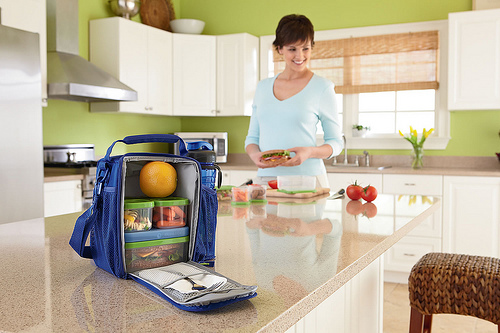 The kit is space saving, secure, and perfect for your child?s lunches as well as your partner?s. The containers are perfectly proportioned for different food items and have useful measurements on the side to make our lives even easier. Aside from that, Rubbermaid?s LunchBlox Sandwich Kit is also dishwasher, microwave and freezer safe which add to their ease of use considerably.
The LunchBlox sandwich kit makes preparing and storing lunches a breeze. With the time crunch us moms face every day, especially during the mornings when our kids are leaving for school, lunch boxes and their ease of use don?t get any better than this. Check out this time and effort saving kit at www.rubbermaid .com and make school mornings easier than ever.
You can purchase the LunchBlox Sandwich Kit at Rubbermaid.com , Target, Kmart, Kroger, Safeway, Bi-Lo, Winn-Dixie, HEB, other grocery stores and select Wal-Mart stores for $12.99.? To learn more be sure to? connect with Rubbermaid on Facebook and Twitter.
Disclosure:Rubbermaid sent product for review purposes, however all opinions 100% my own