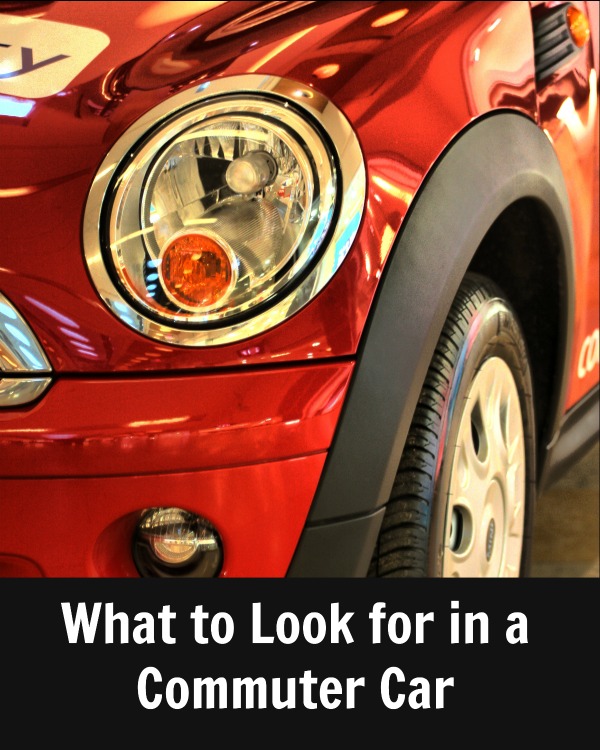 Commuter cars are perfect for driving long distances to and from work each day. While these cars are often known for being inexpensive and low on extra features, there are still plenty of things to look for when shopping for an efficient and comfortable commuter car.

Good gas mileage. When you?re putting lots of miles on a car, you want to get the most mileage for your money. Be sure to research cars with the best fuel efficiency before you start shopping and pay extra attention to how they perform during freeway driving. Hybrid cars tend to be the best when it comes to avoiding the gas station, but you may pay a higher initial cost for those vehicles.

Comfortable seats. All that time spent commuting in the car can be made more comfortable with a nice seat. Features like extra padding, lumbar support, and an automatic seat adjuster can make a big difference, as can having enough leg room in the drivers seat. Don?t be afraid to sit in lots of cars before finding the seat that is right for you.

Noise and vibration. A loud, shaky car can make the drive to work even more frustrating. Check to see how noisy the car is during a test drive, as well as how much it vibrates. In general, cars with larger tires tend to be noisier, while cars with a lower suspension have a smoother ride.

Visibility. Make sure you have a clear view with a large windshield and rear-view mirror. Features like large side view mirrors and thin window pillars can also help increase visibility and keep you safer and more aware on the road.

Steering wheel. It may seem like a small thing, but a comfortable steering wheel can have a big impact on a long drive. Look for a steering wheel that fits your hands and driving style. Wheel-mounted stereo controls are also a great feature to keep your eyes on the road while you make in-car adjustments.