?I participated in an Influencer Activation Program on behalf of Mom Central Consulting for JetBlue. I received a promotional item to thank me for participating.?
Reading for some kids is a treat and a chore for others,especially during the summer. In my house, we?re all about the books?And that doesn?t stop when its summer. I am always on the lookout for ways to keep my kids interested in reading when school isn?t in session. No matter where our summer vacation takes us, my kids know they can experience new places and build their imagination with a good book.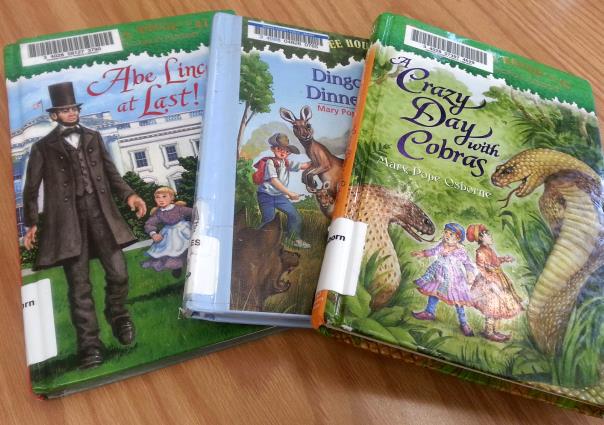 When I was younger, I took my summer reading time quite seriously ? getting comfortable, having a drink and snack nearby ? and would get irked by people who interrupted my precious solitude. I would often stay up all night long during the summer reading my favorite books. But sadly, I have noticed that many kids I know these days rarely read for fun and would rather play on their iPads or watch YouTube videos.? And my kids are not excluded from that but as a mom ( who believes great things come from a great book) I do encourage summer reading for my kids.
One of our favorite things to do during the summer is to visit our local library, and since it's within walking distance we go there often. If you ask me, there's nothing better than some fresh air, a little exercise and a good book!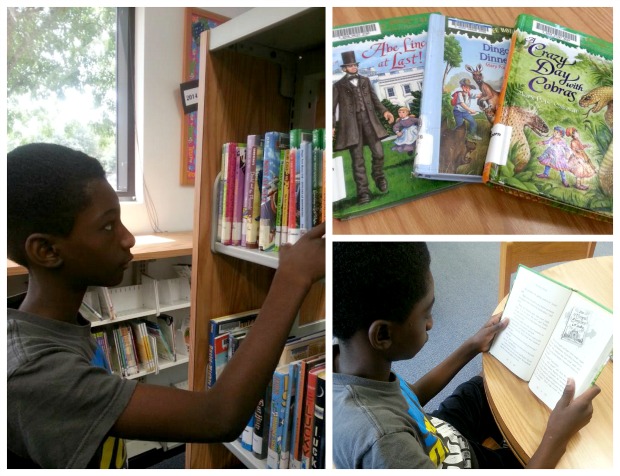 Jet Blue?s Soar With Reading Program encourages kids to read and provides books o children in need. This summer, they?ve teamed up with Random House Children?s Books and Mary Pope Osborne, author of the popular Magic Tree House books. Kids can visit the Soar With Reading website for video clues from the author herself to see where the main characters, Jack and Annie, will go next. There are fun interactive reading activities to get kids excited to read and to fuel their imaginations.
Just by guessing where Jack and Annie are headed, you can help Jet Blue reach their goal of donating $500,000 worth of Magic Tree House books to kids in need. Each person can vote once per day and give one book to the virtual donation bin, so be sure to visit daily. It?s an easy and fun way to spread the book love. Plus, each time you vote you?re entered to win the reading sweepstakes. Prizes include trips throughout the summer, Magic Tree House boxed sets, or an autographed copy of a Magic Tree House book.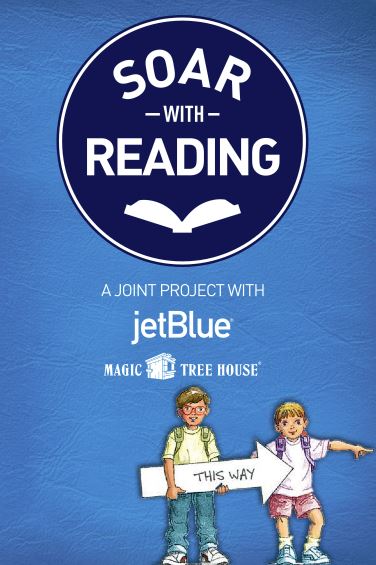 It?s always a good time for a book, especially with the lazy days of summer. My kids love to talk about their favorite book stories, and I hope that never stops. Thanks to Jet Blue, your kids can soar with reading and feel good helping their friends in the process.
How do you keep your kids reading in the summer?