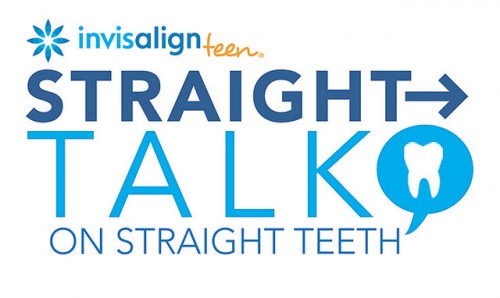 Moms, let?s face it?kids can get expensive. Between the sports equipment, new shoes, and piano lessons, things add up pretty quickly. I?ve known my son would need braces for a while now, but I?ve been dragging my feet on yet another expensive purchase. But now he?s getting to the stage where he?s extra self conscious and worried about a mouth full of metal, which makes my decision even harder.
There?s a lot of pressure these days to have perfect teeth, and choosing an orthodontic plant is an important and costly decision. There can be a lot of information coming in from all sides, and it?s hard to know who to trust. As we weigh my son?s braces options, I keep having flashbacks to when I had braces in high school?the awkward pictures, the teasing, and the pain of not being able to eat what I wanted or brush my teeth like normal. Luckily for today?s kids, Invisalign is a great option.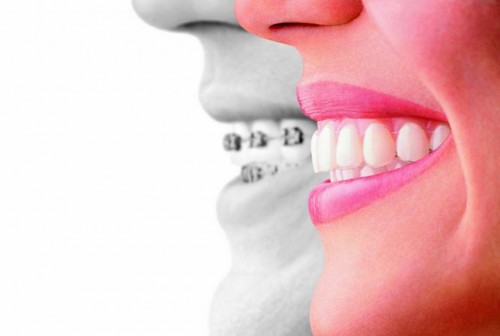 I used to think Invisalign was only for minor or cosmetic issues, like straightening out a few crooked teeth. My son definitely needs more work than that, and I was happy to find that Invisalign effectively treats a wide variety of orthodontic issues, such as underbite and overly crowded to crossbite and widely spaced teeth. Even better, Invisalign technology is continuously improving and able to fix even more issues.
But let?s be honest, for most moms it comes down to cost. And your probably thinking there?s no way you could get all the benefits of Invisalign without it being much more expensive than metal braces. But to set it straight, the costs are actually quite comparable and most dental insurance plans cover Invisalign just as well as they do traditional metal braces. For more information on cost and insurance coverage, visit the Invisalign website.
Invisalign is perfect for my son?s busy lifestyle. He doesn?t have to slow down his sports or musical activities when metal braces get in the way, and he can have confidence that his smile will look great without the wires and brackets of traditional braces. He can even remove the Invisalign Teen clear aligners so they don?t get in the way for big events. Check out this infographic to help you on your path to getting your tween or teen into braces. Then, take the Invisalign Smile Assessment to find out if Invisalign is right for you and your child.

Visit the Invisalign homepage for more information on your braces options. Not all orthodontists specialize in Invisalign Teen. Visit www.invisalign.com and select ?find a doctor? to locate experienced Invisalign and Invisalign Teen doctors in your area. For stay up to date with the latest news on Invisalign, follow them on Facebook and Twitter.
WIN A FULL INVISALIGN TREATMENT
You can even enter to win a full Invisalign treatment by liking Invisalign on Facebook and entering the sweepstakes. Enter soon, because this contest ends September 30, 2014.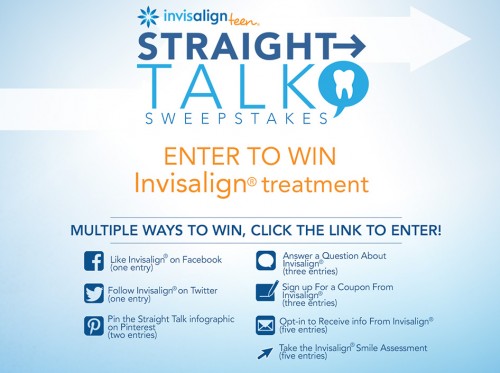 With Invisalign, your kids can have the smile they want with the confidence to keep going full steam ahead.
Does you teen need braces?? Have you considered Invisalign?
This is a sponsored post written by me on behalf of Invisalign.