Going out to eat, especially with a family of hungry kids, can get pretty expensive. But thanks to Denny?s new 2468 menu, there are great items for everyone in my family, all on a budget. And since it?s Denny?s, you know all the food will be fresh and delicious.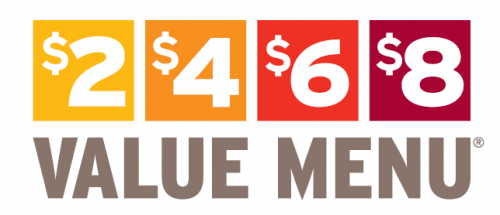 The 2468 menu is simple?items either cost $2, $4, $6, or $8. They can be combined in any way to make the perfect meal at the perfect price. And with the great variety of flavors, even my pickiest eaters can find something to love.
?2 Dollars
Cheese Quesadilla
Topped with pico de gallo and sour cream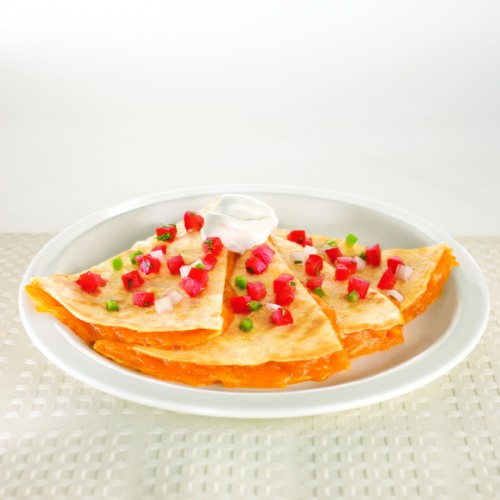 Biscuit & Gravy with Hash Browns
An open-faced biscuit, rich sausage gravy, and a side of hash browns
Stack of Pancakes
Two fluffy pancakes?perfect as a side or on their own
Blueberry Pancake Puppies Sundae
Three Blueberry Pancake Puppies with vanilla ice cream, cream cheese icing, and whipped cream
4 Dollars
Baja Quesadilla Burger
??????????? A beef patty, cheese, lettuce, pico de gallo, and chipotle sauce served in a grilled tortilla. Served with a side of chips and salsa.
Build Your Own Chicken Wraps
Choose two tortillas filled with your choice of chicken and sauces, plus cheese and lettuce. Served with tortilla chips, ranch, or salsa.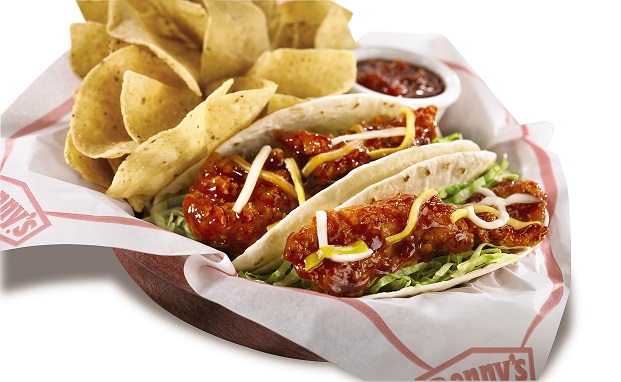 Everyday Value Slam
Two of everything?pancakes, eggs, bacon or sausage.
All You Can Eat Pancakes
Fill up with a stack of three buttermilk pancakes, and keep them coming hot until you?re full.
6 Dollars
Southwest Turkey Sandwich with Cup of Soup
Sourdough bread filled with turkey, avocado, Swiss cheese, and a creamy pepper spread, served with the soup of the day.
Eggs in a Basket
Two grilled cheddar bun halves with eggs fried inside, with bacon and hash browns on the side.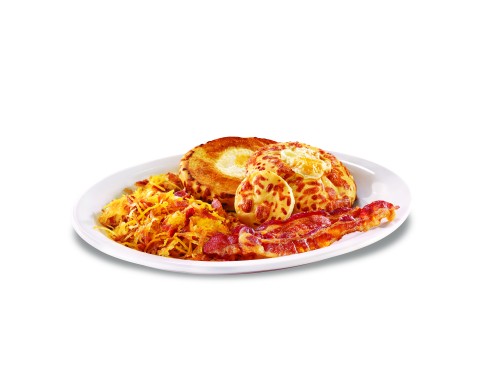 French Toast Breakfast
Thick French toast served with two eggs, and bacon or sausage.
Classic Burger
The classic flavor of a thick burger with all the fixings. Served with wavy fries.
8 Dollars
Grand Slam Slugger
Two pancakes, eggs, bacon and sausage links, plus hash browns, bread, coffee, and juice.
[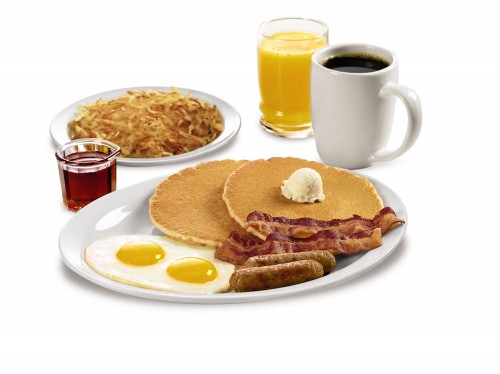 County Fried Steak & Eggs Skillet
A delicious combination of country fried steak and gravy, plus two eggs, potatoes, peppers, onions, and cheese.
Meat Lovers Trio
Two scrambled eggs with spicy sausage, served with sides of sausage, bacon, hash browns, and bread.
Chicken Loaded Potato Skillet
A hot skillet of chicken, potatoes, bacon, and broccoli topped with a variety of cheeses.
I love that there is such a variety of foods and flavors. That means everyone can eat happy without breaking the bank. The 2468 menu is available all day, every day, so there?s never a reason not to stop at Denny?s!