Are you a travel enthusiast? If so, you know better than anyone how hard it can be stay healthy while on the road. Fast-food restaurants and hotel vending machines abound, but it's never too late to make the transition to a healthier travel lifestyle.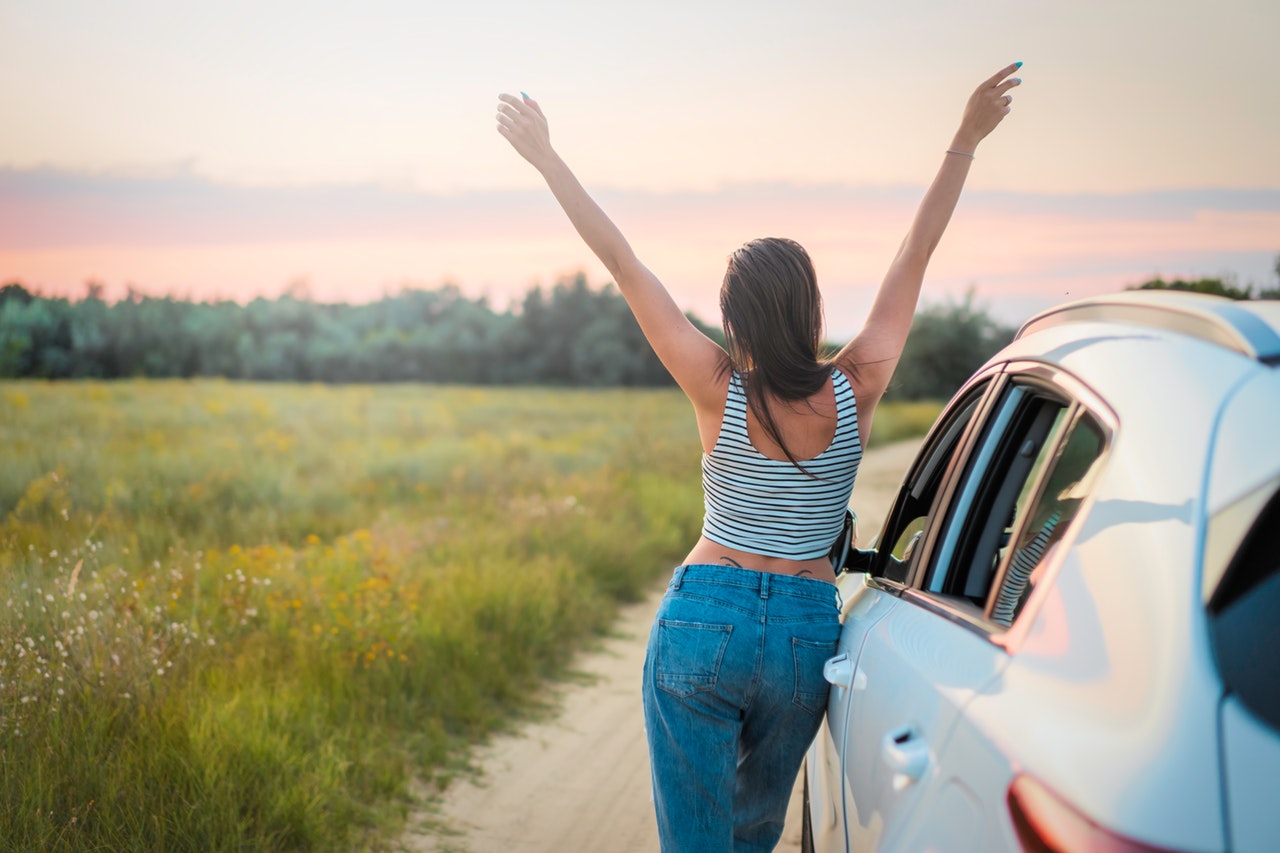 Follow the 10 health and wellness tips below.
1. Pack Healthy Snacks
You never know when you'll get hungry on the road. Don't get caught eating junk food at inflated airport prices. Instead, pack healthy snacks that you can enjoy anywhere. Bring fresh whole fruit like apples, oranges or bananas. Look for healthy nuts like almonds and cashews. Granola, sunflower seeds, popcorn chips and rice cakes are also good ideas.
2. Carry a Water Bottle
Sipping water might be low on the priority list when you're traveling, but if you want to feel good and enjoy your vacation, it's essential to stay hydrated. Your body needs water to regulate your temperature, lubricate your joints and get rid of waste. Experts say you should drink between three and four liters of water each day.
3. Bring Workout Clothes
When you're deciding what to bring on your next adventure, don't forget to toss in workout clothes. Sure, the opportunity might not come up. If it does though, you'll have the right gear to break a sweat. Most hotels also offer complimentary access to their fitness rooms. 
4. Pack Your Suitcase Light
When you travel, you have to drag your suitcase around with you everywhere. To avoid back and neck pain, try to pack as light as possible. Check your luggage when you arrive to avoid the hassle. Otherwise, ask a flight attendant to help you stow it in the overhead compartment.
5. Use a Neck Pillow
A neck pillow is designed to support the head and neck in a comfortable position. This accessory is ideal for reducing muscle pain and stiffness during a long flight. A variety of pillows are available, including foam and small-bead. You can also get a customizable inflatable or water-filled pillow. 
6. Plan for Jet Lag
If you're a travel enthusiast, don't let jet lag take you down. Instead, follow some proven tricks to make the most of your time. Use melatonin to help you sleep during your flight. It might even come in handy during your first night away. The next morning, don't sleep in — even if you're tired. You should also skip the mid-afternoon coffee if you're still dragging. The goal is to get back on a natural sleep schedule. 
7. Pick Fun Attractions
If you pick fun sights and attractions during your trip, you're more likely to get and stay moving. Say you're planning an escapade to Paris. Map out your top sights and how to travel between them — ideally a walking route. This list of must-do activities will keep you motivated to power through the day, even when you feel like heading back to the hotel for a nap.
8. Meditate in the Morning
Meditation is a simple mindfulness session that you can complete in 15 minutes — even during take-off! A meditation routine comes with a lot of benefits. It's good for health, boosts happiness and can improve social life. Experts say people who meditate have better focus and attention too. 
9. Find Your Balance
Remember, when you travel, you can't have it all. You can't visit all of the sights, learn everything about the new culture, pick up a new language and get enough sleep in a single week. Just like work-life balance, you need to have travel-life balance. Don't forget to practice self-care while on the road, from eight hours of sleep to regular exercise. 
10. Learn to Relax
If you can't relax doing something you love, when can you? If you're getting stressed trying to make a flight connection or stuff too much into one suitcase, take a step back and breathe. The goal of your travels is to expand your horizons, see new things and have fun — not to stress out.
Don't relegate yourself to late-night cheeseburgers and no exercise when you're on the road. If a healthy lifestyle is something you're after, there are plenty of ways you can incorporate what you want into travel. From packing healthy snacks to beating jet lag, follow the 10 health and wellness tips above for healthier, more fulfilling travel.