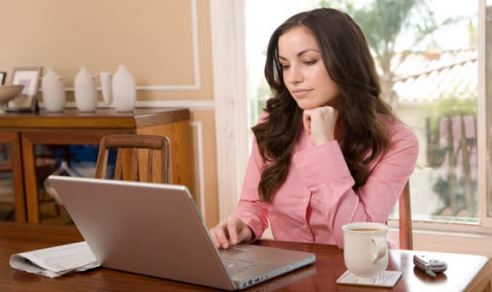 Working from home is every mom's dream but it can be your body's worst nightmare. Staying healthy is hard enough when working outside of the home; however, working inside of the home can create unhealthy habits that need to be solved rather quickly or even prevented. We all have our tricks to try and stay healthy– but you need tricks that are going to work. Here are a few tips to help you stay healthy while working at home:
Make time to exercise
If you are anything like me, then you do not necessarily like to exercise. You can change that though.  Make time to exercise and see how fun it can be. I say that because the more you exercise, then the more energy you will have throughout the rest of the day. Try exercising one or two times a week to start out. Overtime, you will find more and more time to exercise.
Watch what you eat
This seems like common sense but it's very hard to do. When you are hungry, you simply walk into your kitchen and grab something to eat. You probably have threatened yourself to put a lock on the fridge. But that's really not necessary. You can either stop buying junk food altogether or just watch what you eat. Eat smaller portions or whatever it takes to keep the junk food away from your mouth.
Play with your kids
Playing with the kiddos can help burn calories. Have you ever tried to run after a toddler? Take the time to play and chase your kiddos around and you are guaranteed to burn some of those unwanted calories. No kids–try playing with your pet.  Go out in the yard and play fetch with your pooch.  That's a calorie burner also.  The key is to just get moving.
Keep Healthy All Around
You may hear the importace of physical health being tossed around a lot. The truth is that you should pay attention to more than just your physical health. Mental and emotional health is just as important. Talk to your friends about how you're feeling. If your mental health is not good, then make sure to talk to a professional. Surround yourself with moms that know exactly what you are going through.
What ways do you try and stay healthy while working at home?