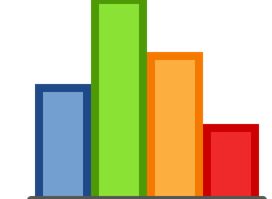 Curious about how to measure social media statistics? Business analytics often take the forefront of a large company's marketing plan.  Social media assistants and copy writers work under these gurus of marketing numbers to gauge exactly how well any given piece of marketing initiative is working.  You might also hear it called web statistics or website testing.  It's all the same thing, relatively speaking. These are the programs companies use to test and measure how well their marketing strategies are performing. 
Let's take the web statistics piece a step further.  The biggest complaint about Social Media, one of the major components of successful digital media marketing, is the inability to measure its effectiveness. That's right: You've been posting for months on Facebook about how great your company is.  Ever single day, you let Linked In know you plan to dominate the world.  Yet, you don't think you're getting a singe result. At least you're website testing is telling you you're not.  When your business analyst looks at the numbers, he can't garner a single change in the traffic to your website … or can he?
 Now there is a solution to keep your website testing on track.  Omniture from Adobe offers solutions ranging from mobile device tracking to social analytics.  Yup, you don't have to wonder if Facebook really works for you; let Adobe tell you if it does.  Even better, you've already heard of Adobe.  You've been designing with their suite of products for years.  The Ominture suite simply takes things to the next level of business analytics. That, my friends, is how you measure social media web statistics.