Mixing and matching colors could go far beyond the norm. They say that more than three is too much for any outfit, but that?s untrue. There are far too many options to limit yourself. Colors can bring a wonderful edge to any outfit, and there are more ways than one to underline the vivacious personality and expressiveness from within. All you need to do is dare, and you will shine in a chic and fashionable way.
It is true that some colors simply do not go great together, so you might need to learn about some basic complementary colors and how they work. However, once you have the broader aspect in mind, you can let your creativity flow.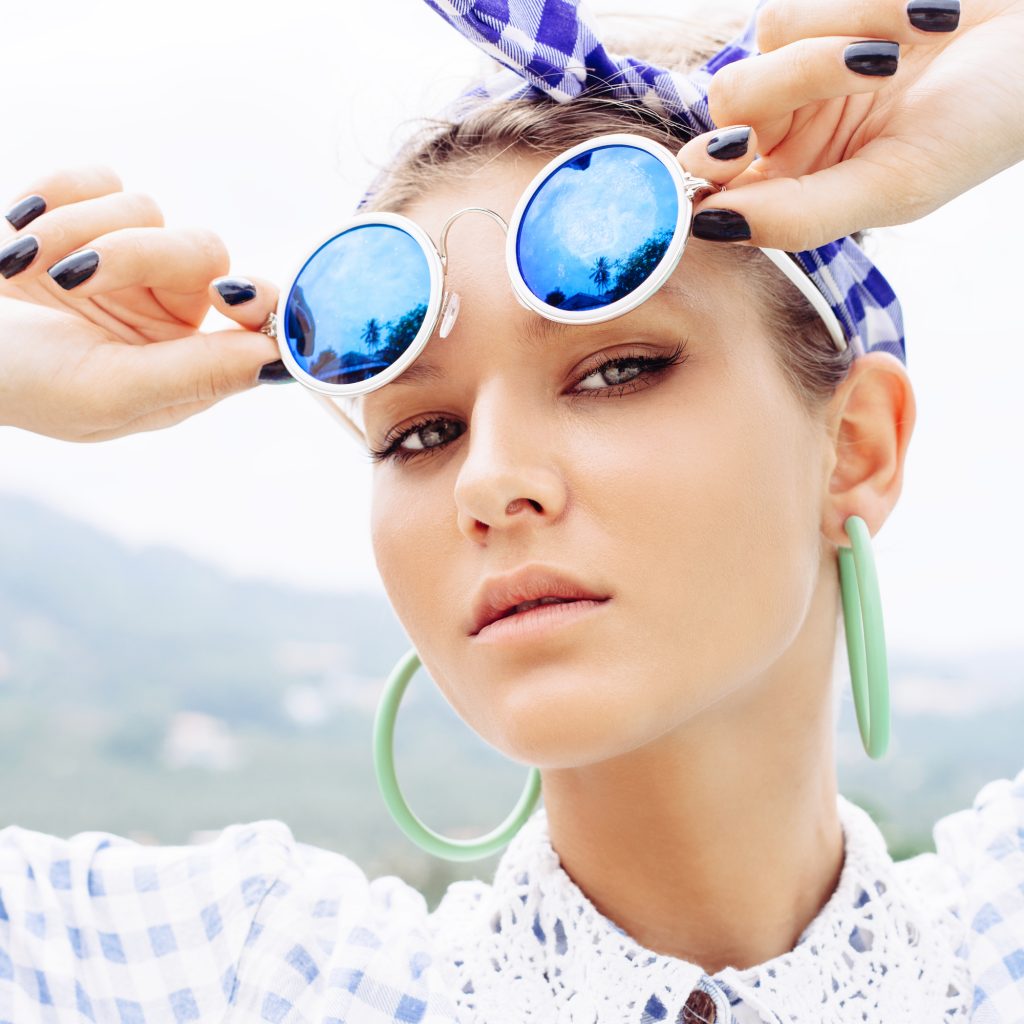 Photo source
A pair of tinted sunglasses is a perfect way of coloring up your outfit without too much commitment. They are a beautiful addition that will outline the features of your face in a daring and stylish way. Go for the electric blue, the bold violet, or the daring red, or whichever shade you prefer. Just make sure you find the right frame of sunglasses to match your face shape, and these will be an excellent addition to your daily outfit.
The Red Rule of Thumb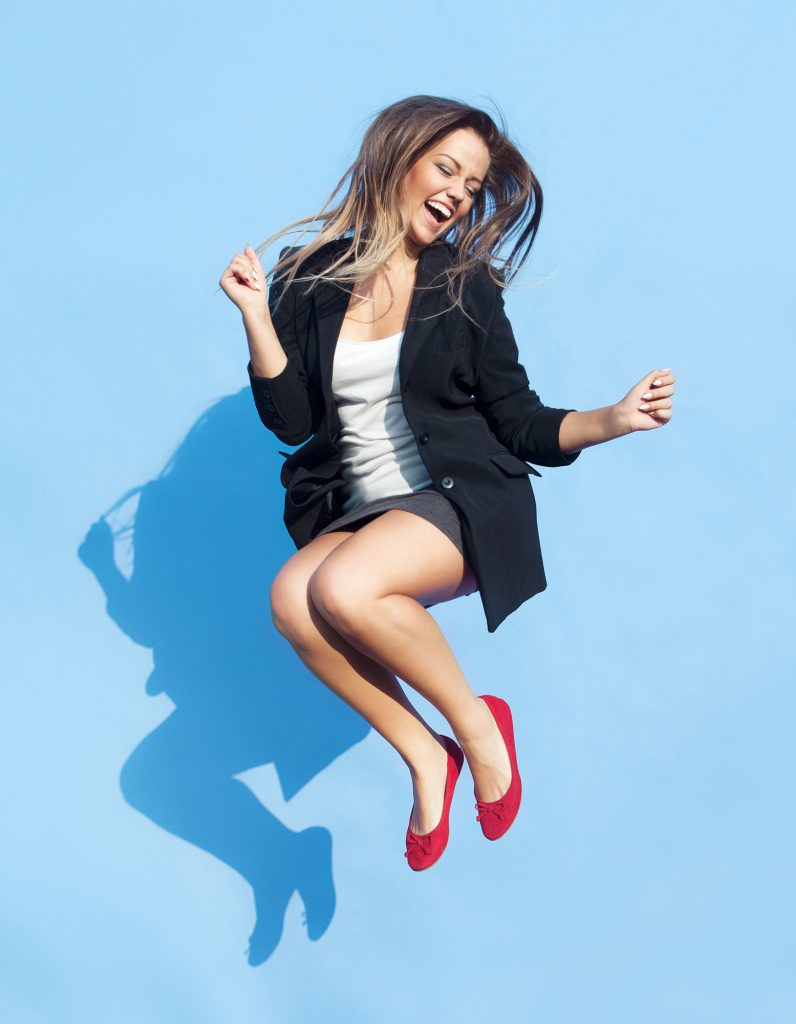 Photo source
If you?re feeling bold and adventurous and know quite a bit about matching, you can create your own outfit that will express the brightness and optimism you feel inside. The best starting point? Red. They say ?go red, or go home?, and there?s a reason for it. It?s a lively shade that can underline your best features and can be used beautifully in both a daring and subtle manner. That touch of red will style up your outfit with a hint of adventure and passion.
It can complement up an otherwise dull outfit wonderfully. This means that it looks particularly well when combined with a black, gray, or white outfits. One pinch of color could change your entire look.
The Color Composer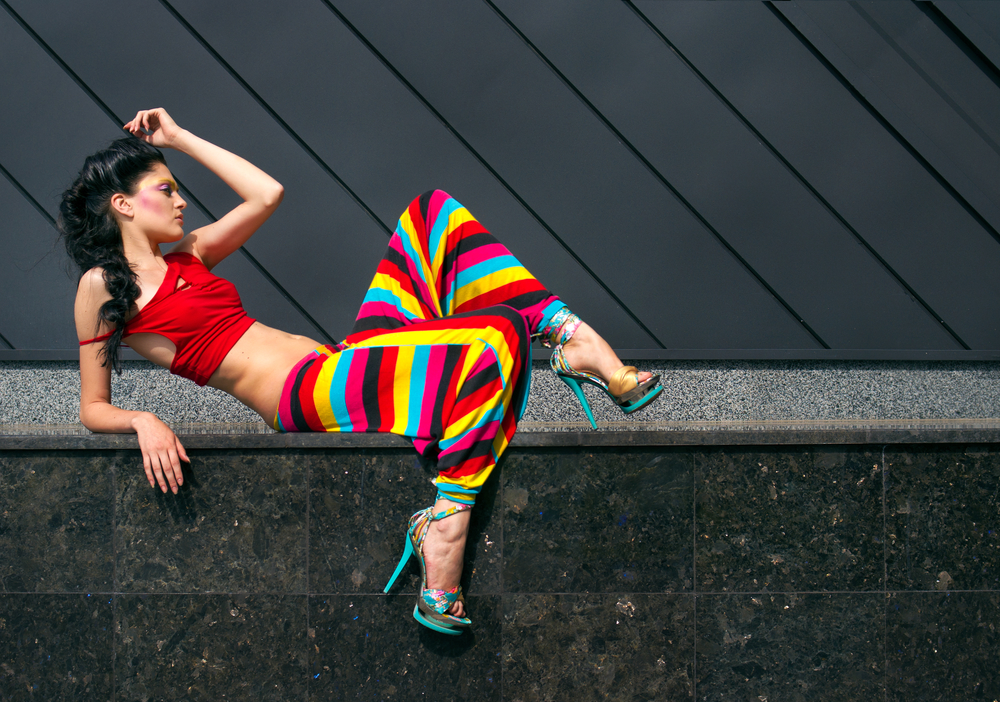 Photo source
Feeling a little bolder? You can go for a combination that just bursts with colors and life. Find the right top and pants that go excellently together, along with the contrasting shoes to style up a bohemian look. It?s one for the bold, and not for the faint of heart! Adding a spectrum of colors will draw the attention, so it?s important to pick the right moment. In an office environment, it might be frowned upon.
However, it will be an excellent choice for a day out on town exploring the stunning sights. You may become one yourself. Mix and match away!
Colored Bracelets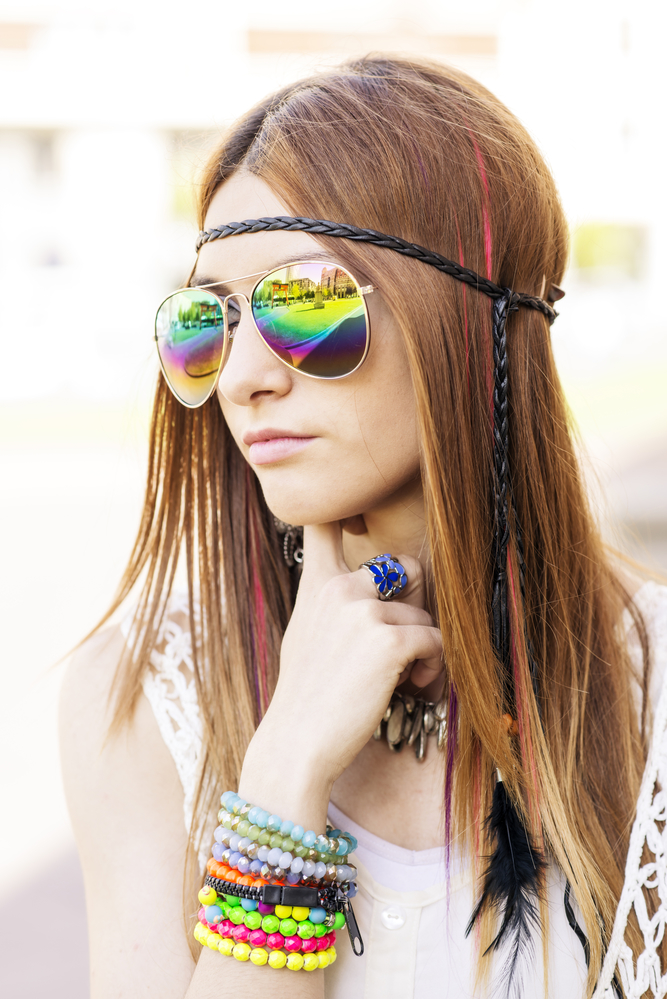 Photo source
Stacked bracelets are a beautiful way of coloring every outfit and adding that splash of life to an otherwise dull ensemble. Even something as simple as a white top and jeans can be turned into a chic extravaganza by accessories. The possibilities here are endless, ranging from metals to plastic, and even to pearls. That?s right. You should remember that pearls do come in many shapes, sizes, and colors, and you can browse online, and see which will fit best.
Stacked bracelets can have a chaotic composition, but they can color up your look in no time. If you opt for pearls, they will add a touch of refinement to an otherwise bohemian aspect. Be it a concert, a festival, or just a day exploring the city, they will make the perfect addition when you don?t want to spend too much time fussing over your outfit.
The Patterned Dress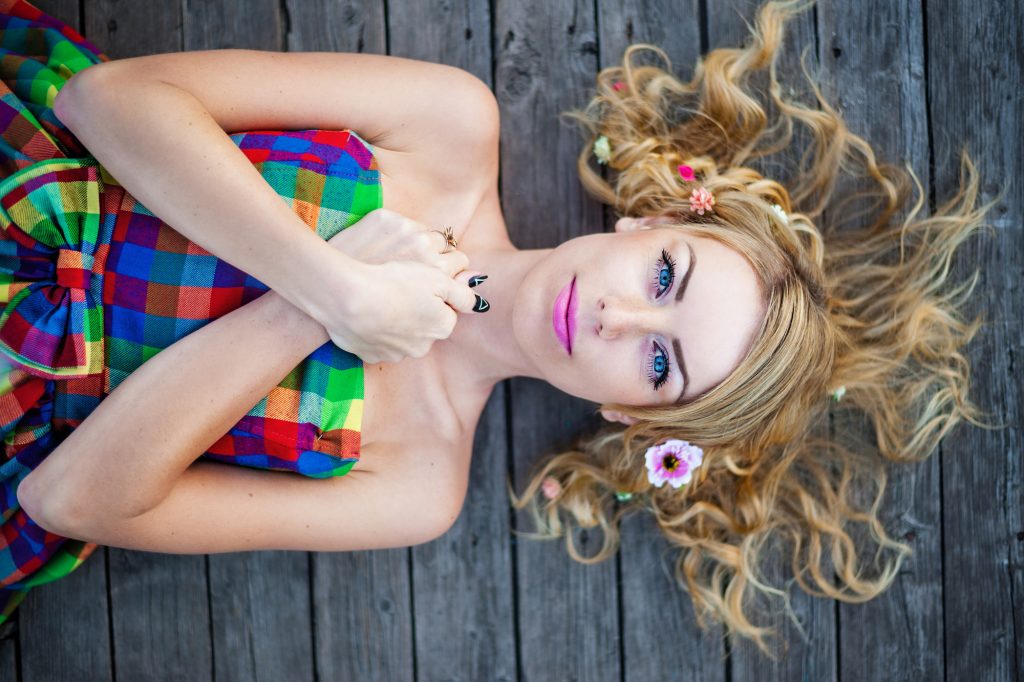 Photo source
Patterns are not just for plaid shirts. When on dresses with vivid colors, they can liven up your aspect and turn you into a bright beacon of life and optimism as you walk through town. Match it with a pink lipstick and then add a hint of contrast by painting your nails in a darker color. It will make for a wonderful combination as you will be a rainbow embodied. It?s perfect for exotic locations and walks down the beach, with the sun?s rays shining down and complementing every color in the pallet.
You will look stylish, beautiful, and guaranteed to have an optimistic ad lively look. All it needs more is a bright smile, better than any accessory there is.