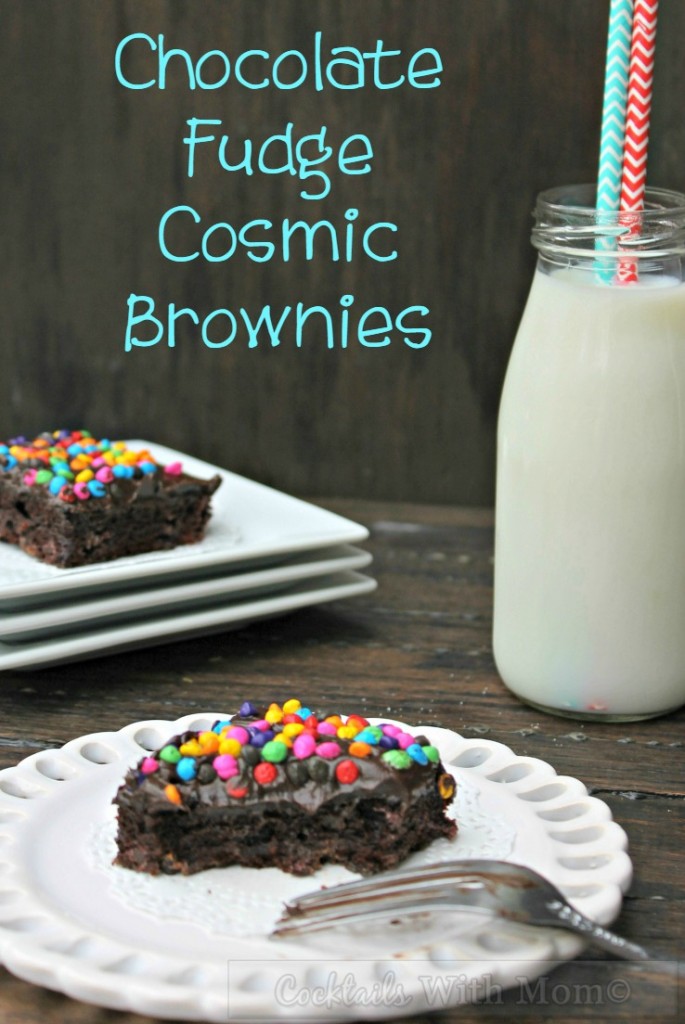 Moist. Chocolately. Fudgy Goodness! That's how I'd describe these Chocolate Fudge Cosmic Brownies.
Growing up, my mom always made sure we had some type of homemade treat on hand. She loved baking and I guess it was passed on to me. There was a time, you'd always find me in the kitchen baking something up. Unfortunately, I don't bake as much as I used too, but when the sweet tooth hits, it has to be something really good. I mean REALLY good!!!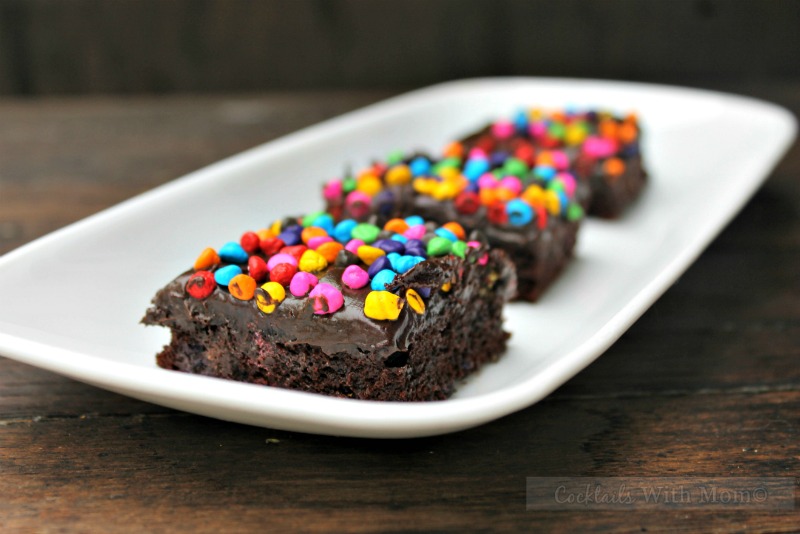 My boys are always looking for an occasional sweet treat and homemade goodies are always the better choice. Sure it sounds like more work, and for some it probably is, but I promise you, making these brownies from scratch is so worth it!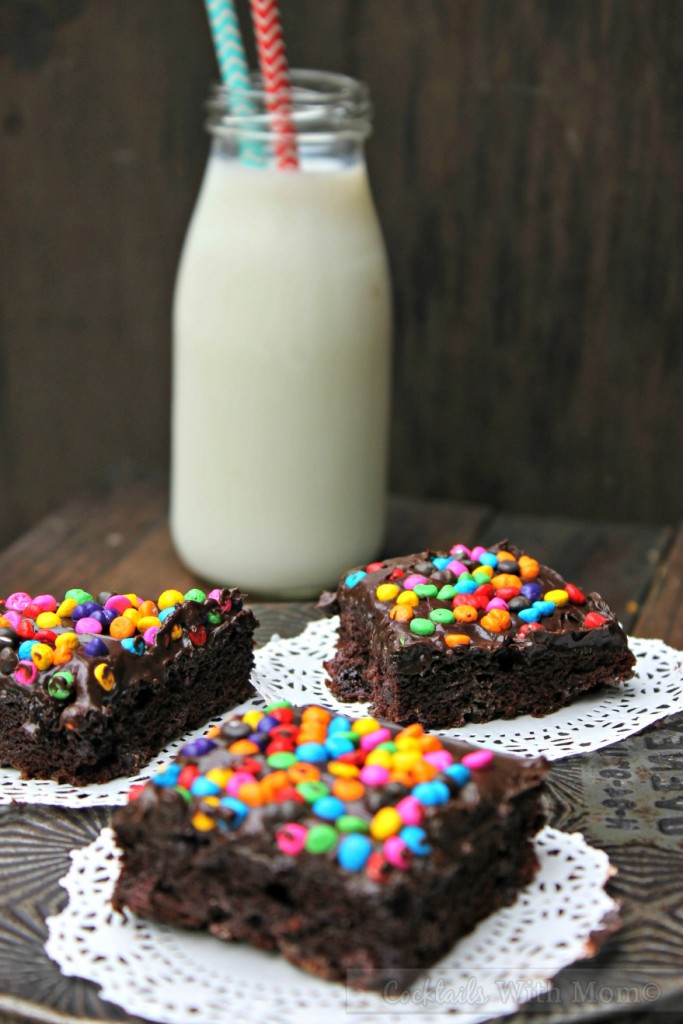 Super chocolatey, rich and chewy! Just like your childhood favorite! Get ready to enjoy a small square of these brownies and be satisfied for the whole week.?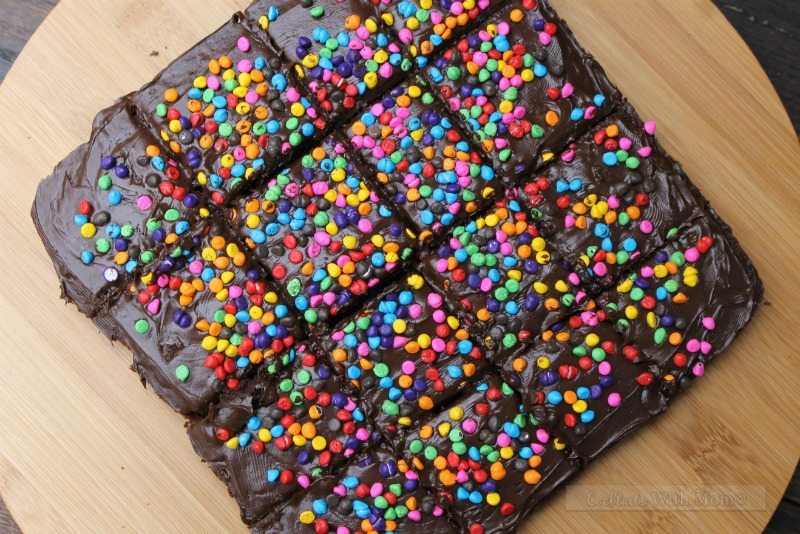 Moist chocolate fudgy brownies, with bright colored sprinkles on top? need I say more? Life just got a whole lot sweeter when you have a WHOLE pan of these in your kitchen.

Chocolate Fudge Cosmic Brownies
Ingredients
1 stick of salted butter
2large eggs
1 box chocolate fudge pudding
¾ granulated sugar
1 tsp. vanilla extract
½ cup all-purpose flour
2 tsp. cocoa powder
¼ tsp. salt
1 tsp. baking powder
2 cups milk
1¼ cups rainbow chips( or semi-sweet chocolate chips if you cannot find the rainbow chips)
1 can of chocolate frosting
Instructions
In a stand mixer 9 or you can use hand mixer), cream butter and sugar together on medium for 2 minutes. Add eggs, one at a time. Mix for an additional minute. Add the remaining ingredients. Mix well. Add 1 cup of rainbow (or chocolate) chips. Pour batter into a greased 8x8 square pan. Bake for 35-40 minutes, or until toothpick comes out clean. Cool completely. Frost and garnish with remaining chips.