Celebrating a birthday party for kids at home may be a nightmare for some parents. However, if you know the tips and tricks, and you know some essential areas to cover, preparing a birthday party can be exciting and fun. You don't have to hire a pricey birthday entertainment specialist if you can manage everything on your own. But allow yourself enough time. You can't make a party overnight – it would be one mission impossible!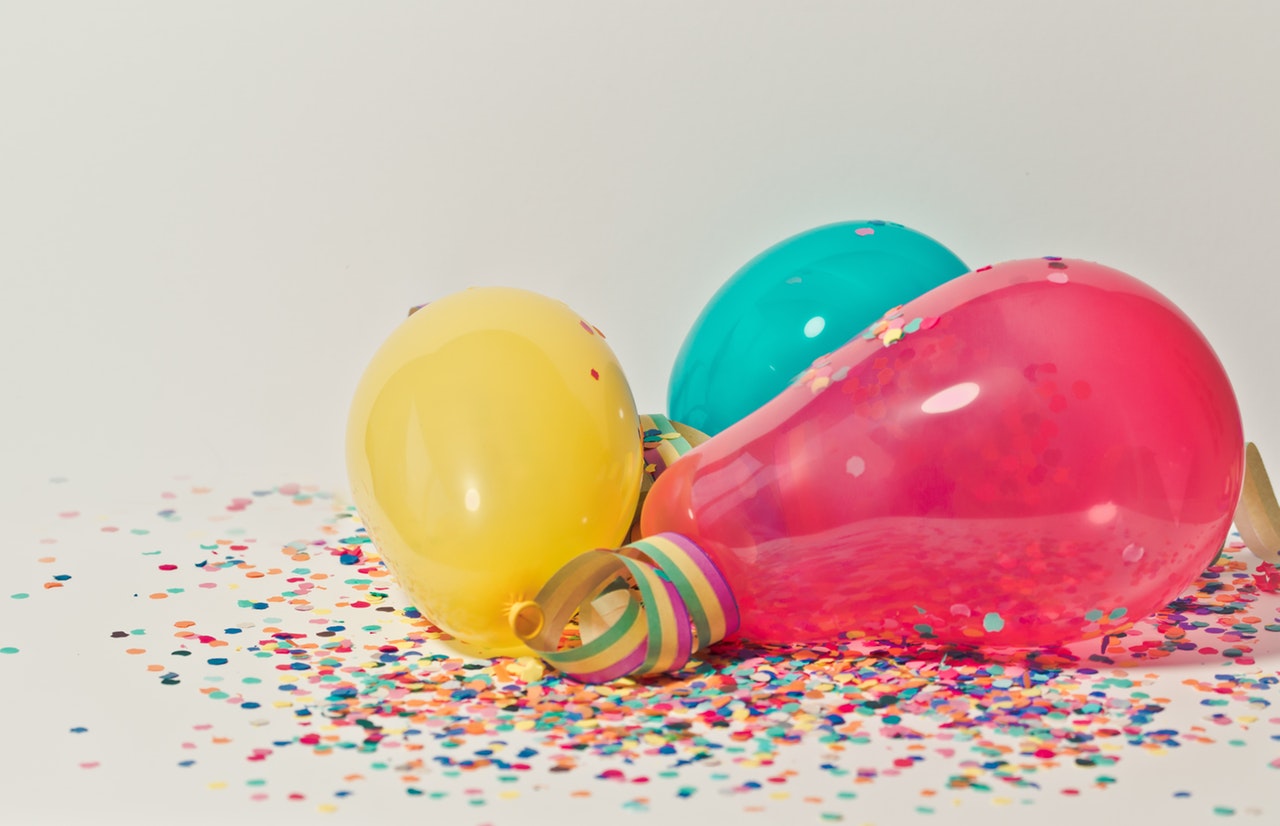 Deciding on a Theme 
The theme is important. It narrows down your options to the cake, types of decorations, and such thing alike. If you don't have a theme, the birthday party will be too chaotic or disorderly – and it will pose an extra burden on your part. 
The most natural part is to consider your kid's own interest. I always know what kinds of themes for both of my kids. The elder one likes Disney Princesses while the second one loves My Little Pony. See, already, some ideas coming to your ways. And don't forget that different age range will lead to various elements to prepare. For kids between 3 and 5 years old, they love bubbles, butterflies, rainbows, and even bugs. Gummi worms are some of their favorites, and blowing bubbles for the games is the best! If you need help in organizing one check out Engog England a birthday entertainment specialist in the UK.
If it is for 6 to 8 years old, a specific theme like a pirate, Harry Potter, Mickey Mouse, Sofia the First, or Princess would be the perfect option. Kids would love the licorice baton, marshmallows in the bucket, or Smarties with chopsticks. They will have a blast, for sure! 
Invitation Ready 
This would be the perfect time to ask your kids to take part in the preparation. They love being involved, especially for their birthday party. Consider making your invitation, and your kids can have fun with it. You can always print a card on the computer and let your kids to decorate. They will have fun with foil paper, stickers, and trinkets. Make sure to have a lot of sticker supplies – kids do LOVE stickers!
It is ideal for handing out invitation cards two-weeks before the event. Let your kids carry their invitation cards and let them do the distribution on their own – it will make them feel special. But don't forget to follow up with a phone call to their parents. Don't forget to remind their parents again about the party three or two days before the party. This will ensure that the party will be running smoothly – and those kids are present.  
Timing It Right with the Right Numbers 
You don't want to pack or jam your house with kids. For preschoolers, having 8 to 10 guests should be enough. Don't forget to include their parents too. Expect more significant numbers as the kids are growing older, maybe up to 16 to 17 guests. The ideal number is between 8 and 12 guests. Try to limit it to less than 20 guests. If you have more than that, you won't be able to control it, and you will only stress yourself out.
The perfect birthday party lasts for 2 hours – 2.5 hours is the longest. It is ridiculous to hold a party longer than that. It will only exhaust everyone. The ideal time for preschoolers is around 10 or 11 noon – this is the time when they are still fresh. Older kids can enjoy an afternoon, or even evening event. 
Don't forget about the venue either. Will you host the party indoors, in one of the rooms, or the living room? Do you think it would be enough to accommodate the guests without making the room feel cramped? If you have a spacious backyard, you can throw a garden party – provided that the weather goes along your plan. If you have ample space in the basement, you can hold the party there. A lot of party hosts claim that the basement can provide an instant change of atmosphere. You have a fee venue that can be transformed into a submarine, an under-the-sea world, a spacecraft, or so much more.  
The Food Factor 
You can have the kids sit on plastic picnic tables (for preschoolers) or have them sit on the picnic bench outdoors. If you want it to be more efficient and casual, spread a vinyl tablecloth on the floor – have it a picnic style! This is doable for an indoor setting, as well as the outdoor atmosphere. 
Don't be too fussy about the food. Remember, kids only eat what they are familiar with – and what they like. This is one thing that most parents forget. They go through a difficult process to prepare sophisticated and complicated foods, and it is such a waste because the kids won't touch it. For kids between 3 and 5 years, you can prepare goldfish crackers, cake, veggies and dips, fruit or chicken kebabs, peanut butter sandwiches, juice, and little cheese. Don't forget to check for allergies. 
For older kids between 6 and 8 years old, pizzas, hot dogs, and veggies and dip would be ideal. You can also have shaped sandwiches, stacked mini-sandwiches, and colored bread. Mealtime can be fun without compromising the taste. To add a pleasant vibe, you can rent the unique and favorable chocolate fountain and then offer gummy sweets on skewers, animal crackers, cut-up fruits, and mini-marshmallows for the dip. The kids would be ecstatic! Don't forget to provide an apron for everyone and then lay down a (plastic) tablecloth.  
Activities and More Activities
Planning games and activities is a must. When kids have nothing to do, that's when they start making a havoc. You can offer them play-dough, puppet play, or play with bubbles or musical instruments. For older kids, you can have them decorate items, such as wings, party hats, or even have facial paint.
Games like pinning the tail on something with their eyes closed, piñata hit, or treasure hunt are perfect. Don't forget to give each kid something. Even small stuff, like rubber bands or small toy cars, will be appreciated. 
You need to know the basics and tackle them. Once you can do this, the preparation can be easier to the point of being super fun! Try the tips above it; it will give you a new perspective of kids' birthday party planning.