Are you looking for a new way to get in shape that doesn't require you to expose yourself to the elements? Indoor workouts offer unparalleled convenience because you can do them any time of year, regardless of the weather.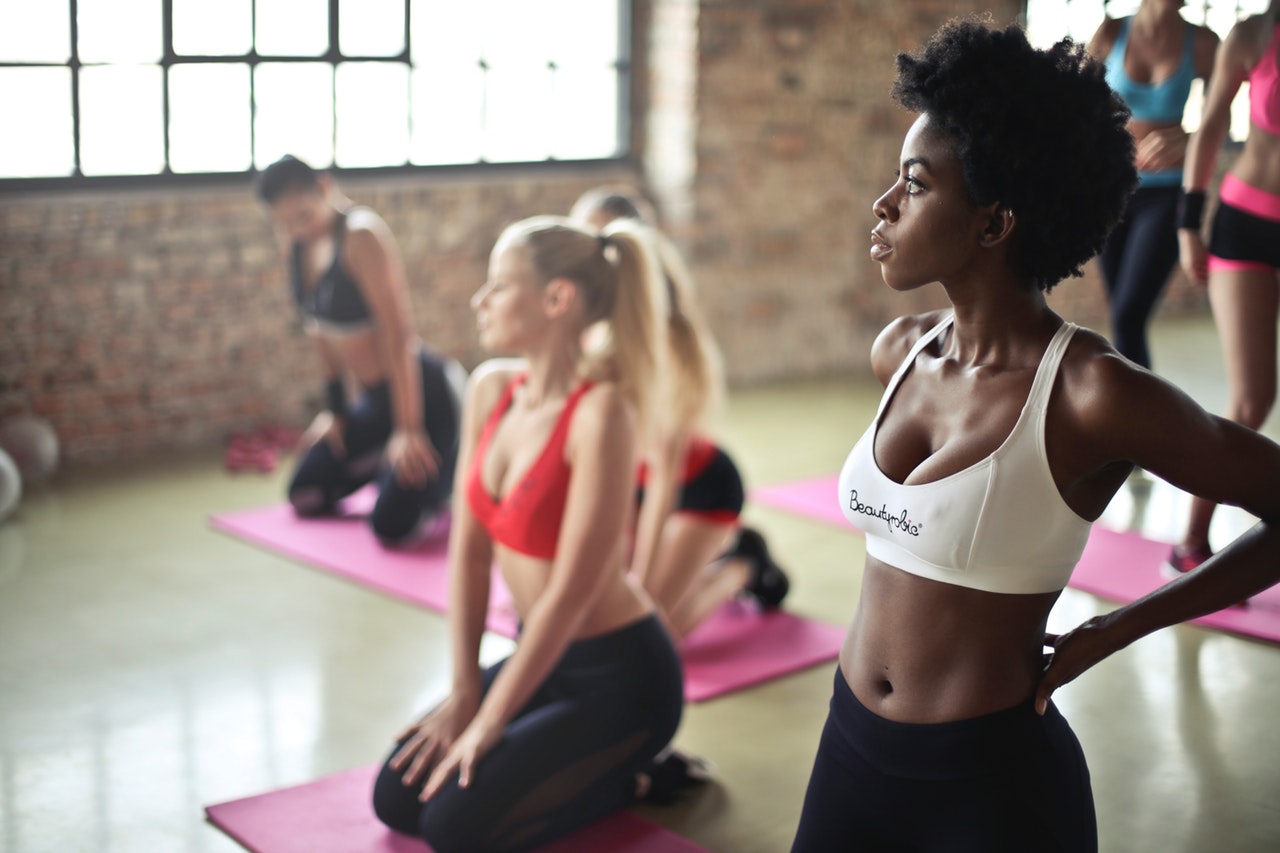 "But," you might think, "doesn't that mean I have to do time on the treadmill like a hamster?" You can turn to cardio equipment, but if you need more excitement to entice you to hit the gym, consider one of these workouts instead. You'll enjoy yourself so much that you'll forget you're burning fat and building muscle. 
1. Get in the Game  
Do you spend time reminiscing about your old field hockey days? There's no reason to give up sports once you graduate from undergrad. Nearly every city or town offers a variety of recreational sports leagues for people of all ages. You can rediscover your love of your high school extracurriculars, or you can try something new entirely. 
Joining a sports team is a fabulous way to meet new friends if you've recently relocated or changed jobs and lost touch with collegial best friends. Also, most sports require you to invest in the right equipment to protect yourself from injury. If you're tackling a new game you've never played before, talk to the facilities director for recommendations. 
2. Get in the Water 
When you were young, did your mother have to beg to get you out of the pool? If you grew up by the ocean or a lake, you might yearn to get back in the water. If you have a gym with a pool near you, what's stopping you? 
You can just get in the pool and start swimming laps, or alternately, you can use foam pool noodles as resistance when walking in water, or light weights for performing strength exercises. The natural buoyancy of water supports about 80% of your weight, which makes these types of activities ideal for people with various forms of arthritis that make moving on land painful.
3. Dance and Pound It Out
If your favorite thing to do is play "Rock Band, "you'll adore hitting up a Pound fitness class. This form of cardiovascular workout uses weighted sticks to air drum your way to a healthier heart and body. If you've got the rhythm in you, lose yourself in the music, and you'll never know you're torching calories. 
Perhaps you always dreamed of becoming a backup dancer for a hit pop star. Why not check out a Zumba fitness dance class and live out part of the fantasy? You may not take to the stage, but you'll learn choreographed routines you and your friends can't wait to bust into when your jam comes on at the club. 
4. Put up Your Dukes 
Are you feeling pent-up aggression from stress at work or slow drivers on the freeway? Release your rage a safe and healthy way with a boxing or martial arts-inspired workout. You won't have to worry about your opponent packing any heat — only a mean right hook. Who knows? Maybe you'll decide to take up MMA as a new side hustle. If not, you can at least learn your way around a boxing gym and incinerate calories along with your opponents. 
Maybe you don't like the idea of making physical contact. Hey, not everyone wants to sport a black eye. You can nevertheless enjoy cardio-kickboxing classes for stress relief without the bruises. 
5. Get Airborne 
Do you think there's no way you can master the challenging scorpion pose in yoga? Maybe this asana proves to be a challenge on the ground — but can you do it airborne? With aerial or sky yoga, you can.
This form of exercise uses hardy ribbons suspended from the ceiling. You can perform moves like flips and handstands without worrying about bashing your noggin. You also incorporate a ton of core work to hold your body in position without the benefit of gravity. 
Have a Blast This Winter with Indoor Workouts 
There's no need to resign yourself to trudging one foot after the other on the elliptical machine. These fun indoor workouts let you have a blast while keeping you comfy and safe from the elements.