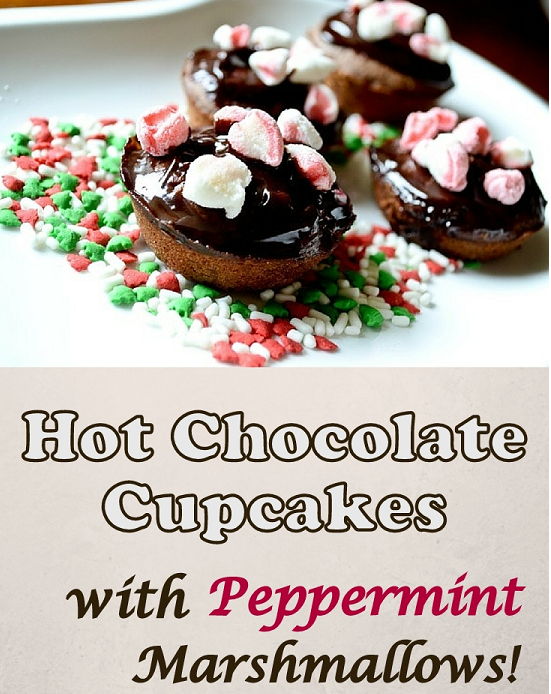 Christmas season is here, and who doesn?t want a cup of hot chocolate with mini marshmallows on top? Two for me please, I mean two big cups.? Hot chocolate is by far one of my favorite seasonal drinks and since marshmallows are well one of my favorite toppings, I thought it would be fun to combine the two and make these festive little cupcakes.? I was very pleased how these Hot Chocolate Marshmallow Cupcakes turned out and am excited to share these with you.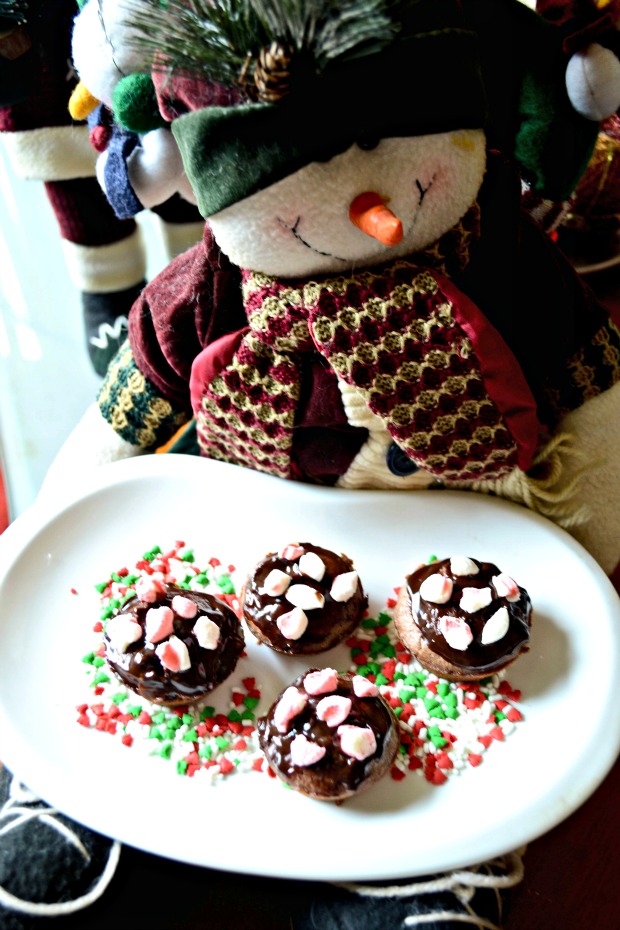 This recipe is really easy, it doesn?t need many ingredients, is full of chocolate and you can even make it with the kids!
I also recommend these for little homemade yummy presents. Just put them in a mason jar or a clear plastic bag with a big red bow and there you go.
So Let?s get started……Here's what you'll need.

Hot Chocolate Marshmallow Cupcakes
– 100gr chocolate
– ? cups all purpose flour
– ? cups butter
– 1 egg
– ? cups sugar
– 1/3 cups chopped marshmallows
FIRST:
Mix the butter with the sugar until fluffy. This will take you around four minutes or maybe less if using an electric mixer.
SECOND:
Add the egg and then the flour. Don?t over mix; we want a fudgy chocolate cup.
THIRD: Melt the chocolate and let it cold before pouring it in the mixture. Save a little bit of chocolate for after.
Use a cupcake pan and fill half of each cups add mini marshmallows and cover it with more mixture. If you don?t have mini you can chopped some.

FIFTH:
Bake for 15 minutes at 180 degrees. Don?t over bake; remember to keep these cups fudgy and rich.
SIXTH:
Time for decorations!!! Dip each cup into the chocolate and then add more marshmallows on top. You can also add some Christmas sprinkles or any other topping you like.
Hope you try and enjoy this easy recipe. Serve with some hot chocolate or coffee. Enjoy.
Don't forger to Pin and Save this one for later