This post is sponsored by Bona but the content and opinions expressed here are my own.
Living a busy lifestyle means that the household chores may get put on the back burner. If you?re like me and find that company is about to come over but your home isn?t quite up to par, then today I have some tips for you. I?ll show you the top 3 tips to get your home feeling real clean, real quick without stressing.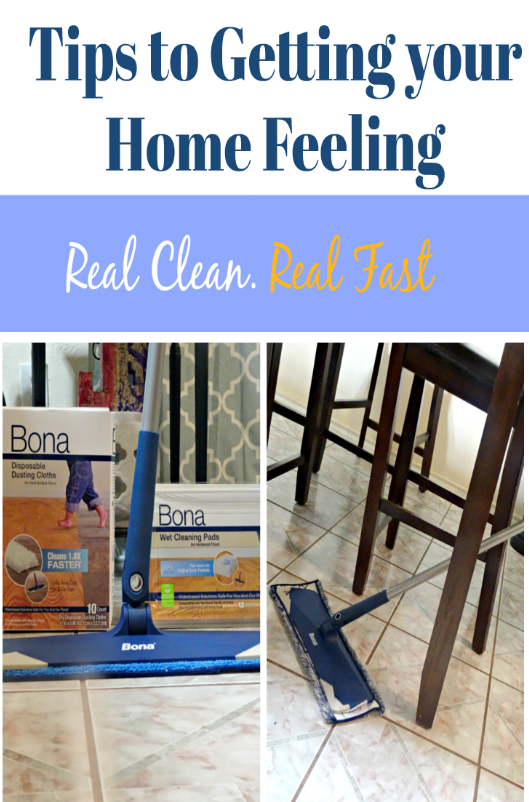 Get Your Home Feeling Real Clean, Real Quick
Set Minutes Per Room
For starters you?ll need to give yourself a specific number of minutes per room to ensure you don?t procrastinate on getting the rooms clean. Allow yourself about 6 minutes per bedroom, 7 minutes per bathroom, 7 minutes for the living room and dining room area, and 12 minutes for the kitchen. Any addition rooms should be allotted between 7-12 minutes depending on the size and usage of the room.
Start at the Top
Remember that wiping counters down will lead to dust or debris falling onto your floor. This means you?ll want to start with countertops first. Be sure to wipe down all countertops in every room before you venture into the cleaning of your floors. If you?re looking for the best floors when company arrives, this is the best method to ensure you?re able to get those floors shiny clean real fast.
Get Dishes Done
In addition to starting with countertops, you?ll want to make sure that all dishes have been washed and taken care of. If you have a dishwasher, then get that started before you venture into each bedroom or cleaning of the floors. Completing easy tasks like washing the dishes and cleaning off your countertops before cleaning your floor will help speed up the process of getting your home feeling clean faster.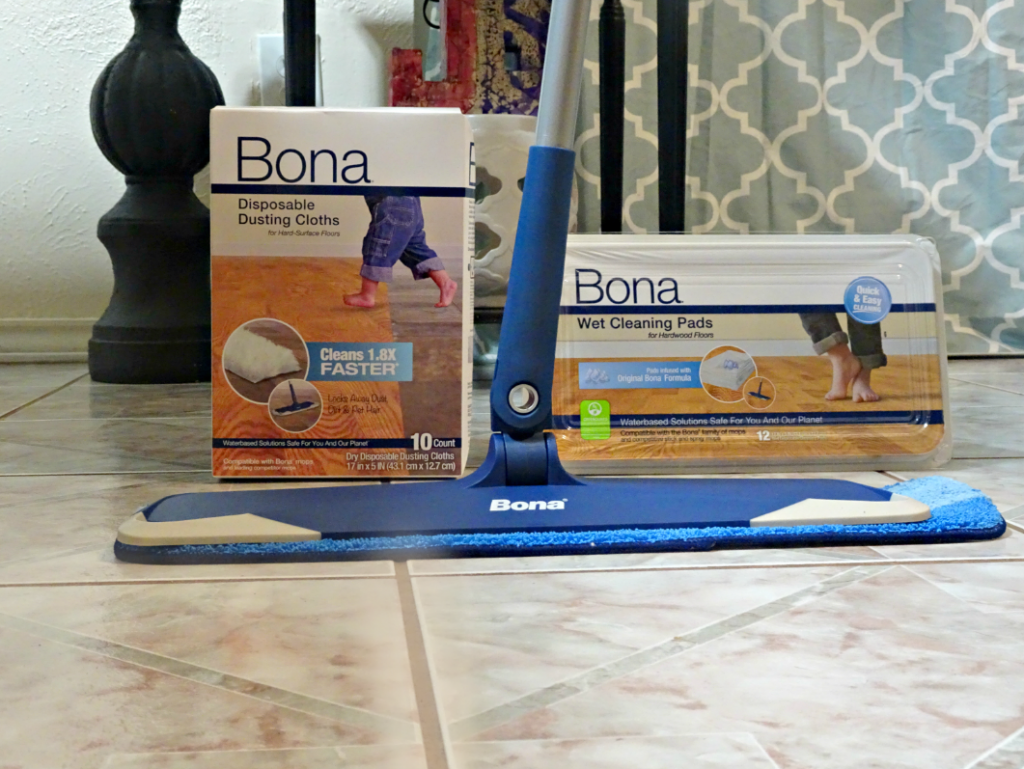 Use Bona Quick Clean Products
This is the ideal simple solution for someone like me, busy, who wants to get their home feeling real clean real fast. The system helps you get the floors shiny without much effort. You can use the Bona system?s extra wide mop to get rid of dust on the floor quicker. The system comes with three different options so that all floor types and messes are taken care of in a breeze.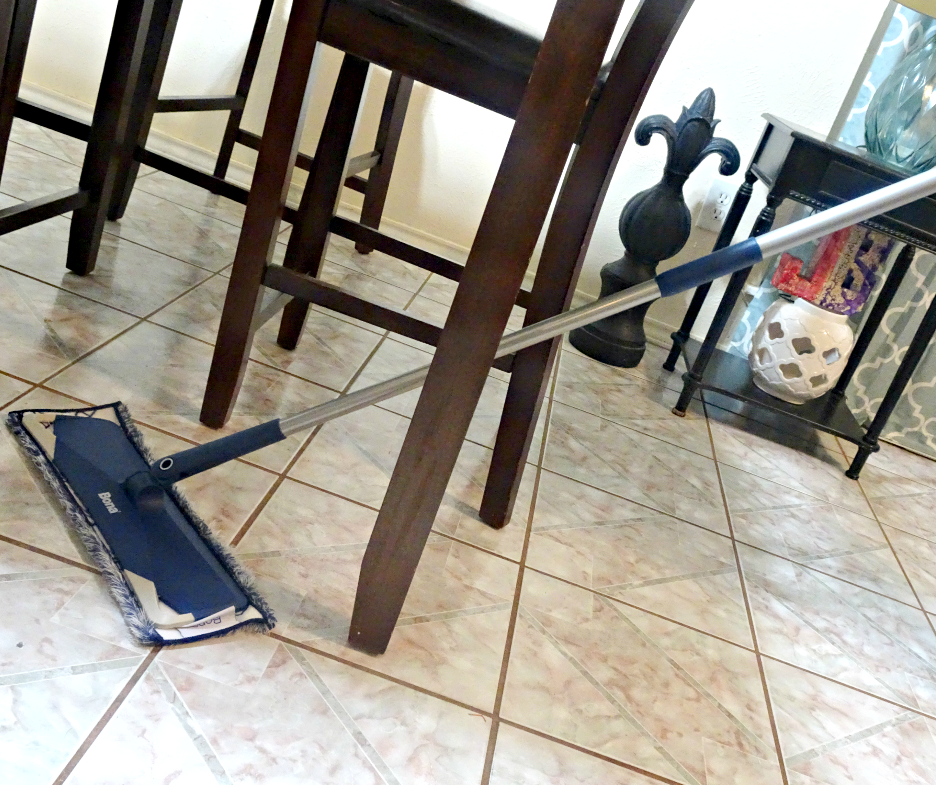 About Bona Quick Clean Products
This system was made to be safe and effective on all hard surface floors but it?s not meant for use on other flooring options such as laminate floors. There are three different options for the Bona Quick Clean System:
Bona Disposable Dusting Cloths ? these clothes will pick up dust, dirt and debris that?s locked away with ease using the wide angle mop and has been shown to work 1.8 x faster than other systems.
Bona Hardwood Floor Wet Cleaning Pads ? these pads will help restore your floors natural shine quickly as the pads are infused with Bona?s Original Formula.
Premium Microfiber Mop for Hard Surface Floors ? the mop has a Velcro attachment so that you can easily place pads on it and get those floors cleaned quickly to shine bright.
Having a dog means that my floors can collect a lot of dust and dirt throughout the day. I am able to use Bona Quick Clean products to not only get my house clean fast but to remove the dust and dander from my dog without much effort. Having these cleaning products on hand have really saved me time when it comes to making sure my floors are shiny clean and dust free.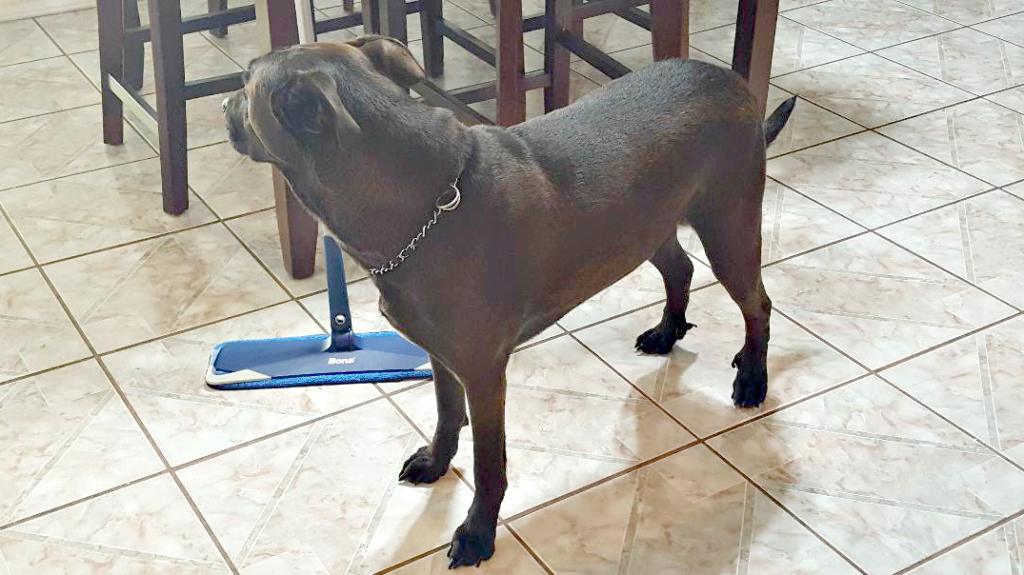 Your guests will surely think you have spent hours upon hours keeping your house clean when you use the Bona Quick Clean Products. This easy to use system helps save time so that you can keep your house feeling clean real fast without sweating or stressing out about inviting guests over.
Here's your chance to win a quick cleaning kit for yourself? Comment below with your favorite quick clean tips and you will have the chance to win a Bona Quick-Clean Kit too!
The "Quick Clean Kit" will include:?
Comment below! Good luck!?