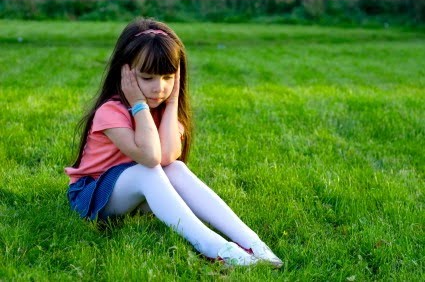 ?Helping Your Child with Anxiety
Parenting does not come with an instruction manual, so we often find ourselves not knowing what to do about or how to react to our children?s problems. Maybe our children seem anxious, but we do not know if they are experiencing normal childhood fears or potentially crippling anxiety. How do you tell the difference between the two? How do you talk to your child about fear? What can you do in those rare cases where a child needs in-depth treatment for fear? Parenthood might not come with an instruction manual, but this information age we live in can provide the next best thing in the Internet.
?My child is not anxious,? you say, ?he?s just experiencing the same fears I felt when I was a child.? This may be true; most children fear the monster under the bed or that creepy shadow in the corner. These are normal childhood fears, but true fear can prevent your child from spending time with others and from enjoying everyday activities. Does your child cling to you and cry when you try to leave? Does your child actively try to avoid social situations, particularly those that involve strangers? Does your child often show physical symptoms of panic like headaches, stomachaches, and panic attacks? If so, then your child may be suffering from anxiety.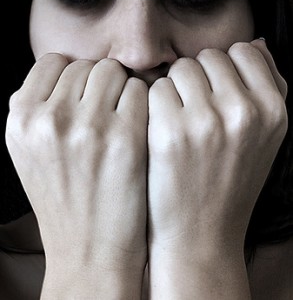 Once you have figured out that your child is anxious, you will obviously try to decide how to treat this fear. Should you get professional help for your child? Is there medication that can ease the fear? Might it even be necessary to enroll him in some sort of residential treatment? All of these treatment methods are possibilities, but you do not need to jump the gun yet. It is possible that you may be able to help your child deal with panic simply by talking with him or her about what causes the fear.
Even thinking about talking with your child about fear may be enough to make you anxious yourself, but one thing both you and your child need to understand is that you are not alone. Millions of children are anxious, and millions more parents worry about their anxious children. Do not downplay the child?s fear or yell at them using tough love. Acknowledge that the fear is real, but that there are ways to lessen that fear. Do not help your child to avoid facing fears; instead, help him or her face down those fears with love and support. Teaching children problem-solving strategies may also help them manage their fears.
When talking does not reduce the fear, you may consider enrolling your child in a residential treatment program (RTP). In a RTP your child will have access to medical professionals who know how to treat your anxious child.?? You may find? Bridges to Recovery to be the right solution for your child.?? Make sure that you research thoroughly so that you choose the best program you can; choosing the right residential treatment program will provide your child with high-quality, constant care for his or her anxiety.