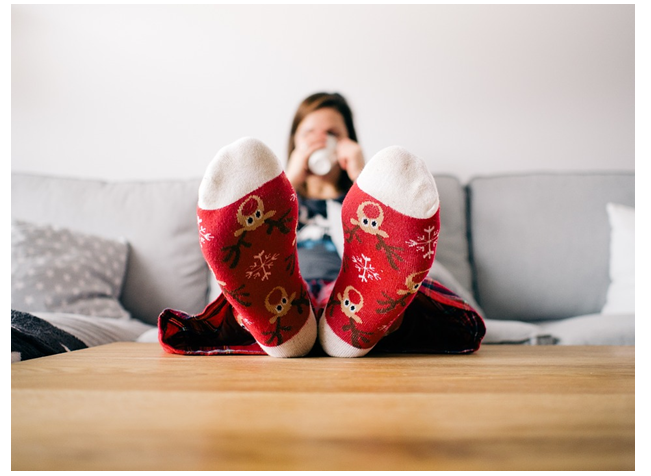 Over Christmas break, college kids everywhere flocked back to their hometowns to spend the holiday and winter break with their families before spring semester starts. They finally had some relaxation after finals and got to see old friends and family in a place that makes them feel comfortable. This time at home can lead to some serious feelings of homesickness for college students heading back to school and away from their family. For parents that are trying to help their homesick kids without dragging them home and nurturing them forever, there are some ways to comfort them from afar.
Keep Your Emotions in Check
The worst thing you can do for your child when they call home about being homesick is to tell them about how much you miss them as well. Tell your child you miss them, but also tell them
how proud you are of them for sticking with school despite their feelings. As
much as you may miss them, be frustrated with them, or be amused with their homesickness,
be careful to find the happy medium between encouraging their sadness and making them feel like their feelings are silly. Listen to them, let them know it'll be okay, and congratulate how far they've come. It's not the easiest thing to leave everything you know and immerse yourself in a new environment without your support system nearby.
Encourage Independence
Whether your college aged child is attending school in the same city, a different city, a different state, or a different country, each transition requires independence, which is one of the reasons why this stage is so important for your children. By encouraging their independence, they will feel more comfortable in tackling their new normal instead of missing how it used to be. Their feelings of homesickness will fade, and it's important to realize where those feelings are coming from. Perhaps being home for the holidays triggered those feelings. Perhaps they are stressed, overworked, or lonely. Encourage exercise or a hobby – it will help to reduce stress and to keep their mind off of being away from home. By encouraging them to take the reins and applauding their effort it'll help your child to feel better about being on their own.
Send a Care Package
Sending a care package is a great way to make them feel missed while not encouraging them to abandon their education and move back in with Mom. Pack a box filled with snacks they love, movies to make them laugh, and maybe some gift cards. Think of things that will comfort them from home, practical gifts to make life a little easier, or something heartfelt to make them smile. A good coffee cup, socks, a water bottle, popcorn, or dryer sheets are all useful in a care package. There are a ton of fun themes you can incorporate in a care package, but any type of care package will make your child smile and realize they can still feel loved and cared for from afar.
Make a Schedule
If your child is missing home, offer to make a schedule to talk on the phone, skype, or to visit. Sometimes just having something like that to look forward to will help their feelings of homesickness. A skype call every day is probably too much, but every week or every other week will at least give them a piece of home to look forward to. According to Atlas, in 2014, 43 out of 50 state flagship colleges enrolled fewer in-state freshman than in the 10 years prior. If your child is taking advantage of attending school in another state, it may be more difficult to schedule a visit. However, even scheduling time to meet a few times a year is better than nothing and gives both of you something to look forward to.
FOMO is Real
FOMO stands for "fear of missing out" and it's a very real aspect of homesickness. It's hard for students to see their family having a game night without them, their friends going out and having fun, or something exciting happening at home that they can't attend. Of course life should still go on while your child is away at college, but if they are feeling homesick try not to bombard them with pictures of family dinner. Your child is not only missing home, they are upset about missing memories and experiences with their family and friends.
Christmas time is all about family. It's cuddling with Mom on the couch while watching Christmas movies, it's laughing with siblings over Christmas dinner, it's helping Dad hang Christmas lights. It's understandable how you could begin to feel homesick after a visit back home for Christmas. In order to help those feelings, remember to keep your emotions in check, encourage their independence, send them a thoughtful care package, make a schedule to keep in contact, and remember not to make their FOMO worse. Homesickness happens and you can help your college child get past it.
Author bio: Chelsy is a writer from Montana who is now living in Boise, Idaho. She graduated from the University of Montana with her journalism degree in 2012. She enjoys crafting, traveling to new places, and throwing a Frisbee for her dog, Titan. Follow her on Twitter!