Finding and choosing the perfect car for you and your family can be harder than you thought. Most manufacturers want a piece of the pie that is the vast family car segment, but not all of them are equal. Some are better than others, which is to be expected, but it does raise the question: how do you recognize the good model? Simple, you continue reading this review.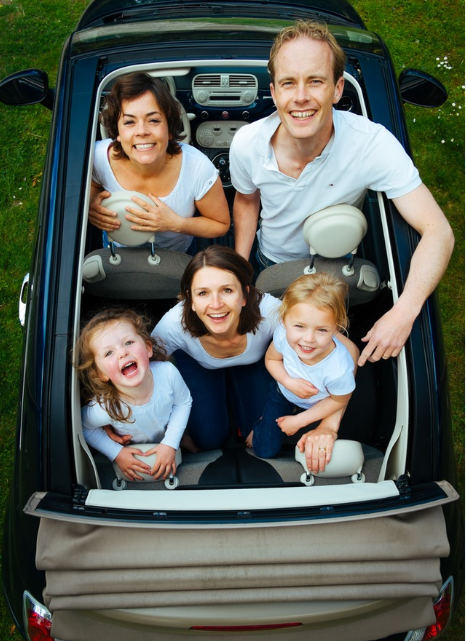 We?ve reviewed and rated most family cars available, but deemed only a handful of those worthy of the best family car title. When comparing and rating them we made sure to use criteria such as safety and practicality as our number one priority, and performance and design second. That said however, it just so happens that the best family cars happen to be the best-looking and quickest as well. Without further to do, we present you with our 2017 Best Family Cars list.
Sedan
– Honda Civic
Did anyone not see that one coming? The Honda Civic has always been and will continue to be the best midsize sedan, full stop. The recently redesigned generation offers even more space and practicality than the previous iteration, while boosting performance and including state of the art passive and active safety systems. There?s not a lot to discuss really. If you want the definitive family sedan, you go for the Honda Civic. It also boasts Honda?s immaculate reliability and customer service, which very few other manufacturers can even come close to.
SUV
– Honda HR-V
Honda?s latest compact SUV is the most spacious and practical entry in its segment. It too offers advanced safety systems (both passive and active), keeping you and your entire family safe at all time. Don?t mistake it for a slouch because of its small size and cutesy look however. It may only have a 1.8 liter four-cylinder, but thanks to a chassis which doesn?t weigh a lot it?s surprisingly quick. It?s great on fuel economy and because it?s styled similar to its big brother, the CR-V, it?s a bit of a looker as well.
Large SUV
-Nissan Pathfinder
The 3-row SUV segment is littered with excellent and viable choices, but to avoid including another Honda on the list (Honda Pilot), we decided to talk about the Pathfinder, a vehicle which is just as good. For starters, you might notice it?s rather large, much more so than a lot of its rivals in fact. That equates to a lot of cabin space across all three rows and even more in the back at the cargo area. It comes with a class-leading infotainment system and top-notch gadgets, but by far and away the best thing about it is the interior. The design itself is great, but the materials and the overall fit and finish is second to none. It?s a hard choice to make between this and the Pilot, so we suggest you drive them both before making your mind up.
Visit the best Chevrolet dealer in Reading, PA, at to find the best deals on new and used Chevrolet vehicles.